"Through the Decades:" The 2020 Fashion Show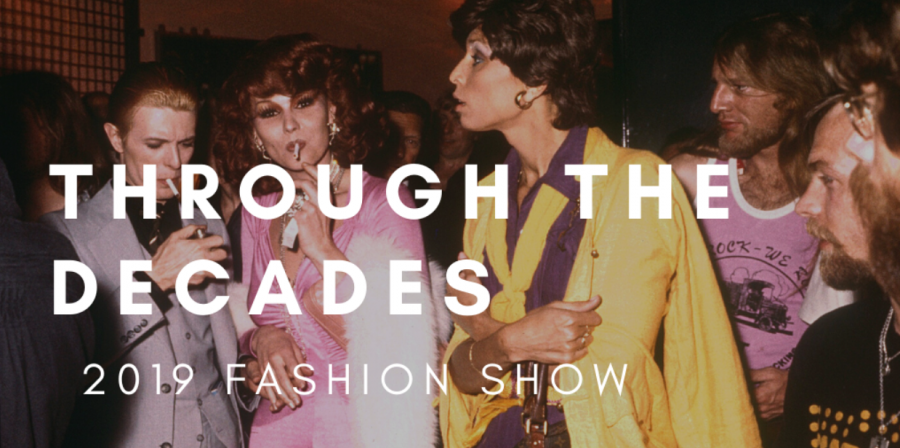 Rewinding all the way back to the 1970s, this year's fashion show will give the audience a glimpse into the past, reviving the most iconic styles from each decade up to the coming year of 2020.
Inspired by the soon-to-be met gala theme depicting the development of fashion over the decades, the LFHS fashion show, "Through the Decades", will be portraying how styles from past the past can be incorporated into today's fashion while still maintaining the energy of the era.
"My favorite part of the fashion show is its theme as a whole," Director Cami Diedrich said. "I feel like a lot of students are sentimental about the 2010s decade ending and this show has the opportunity to ignite a feeling of nostalgia in people of all ages."
Directors Cami Diedrich and Catherine Wilbur are the coordinators behind the production, essentially overseeing the entire process to create a show with a clear beginning, middle and end.
Local vendors such as Rock n' Rags, Alexandria, Valentina, and Central will be supplying the clothes for the show, however, there's a concern with finding articles of clothing at these stores that match the envisioned look.
"I'm nervous that the outfits we plan in our lookbook will be hard to find in the stores today," Fashion TA Ella Witmer said. "We might have to get a little creative to put together the looks we planned."
As of right now, each of the two fashion classes has communicated with vendors as well as organized the models (primarily LFHS juniors and seniors) that will be displaying the final outfits on the day of the show.
"I've been watching the fashion show since freshman year," model and senior Caroline Lewis said. "It feels like an LFHS tradition and I am so excited to finally be a part of it as a senior."
If given the option, Lewis expressed her desire to model the 1980s decade, primarily for its bright colors and it's potential to fit with the trends of the current time.
Diedrich, on the other hand, looks forward to the early 2000s aspect of the show, inspired by television portrayals of the decade's fashion from characters such as Sex and the City's Carrie Bradshaw and Gossip Girl's Serena van der Woodsen.
Come by the library Wednesday, Jan. 15th, to witness the ravishing production. From throwback tunes to dazzling models, this show will be one that can't be missed.
And on that note, one last quote from Caroline Lewis: "Shoutout to the LFHS librarians for letting us make noise in the library."
About the Writer
Katie Bondoc, Staff Writer
Katie Bondoc is a Senior at Lake Forest High School. She is on the Varsity Soccer team and the JV Cross Country team. She is also involved in National...