Winter Wardrobe Essentials: Loungewear
Waking up and getting out of bed, for us, is the most difficult task there is.
What's even worse is that we never have any kind of motivation to try and find something cute in our closets to wear to school, and all we want to do is stay in our bedtime loungewear. 
So, we are here today to give tips on how to spice up your comfortable loungewear outfits for those days where you just want to stay cozy, and some places to shop for loungewear, too!
MATCHING SETS
Matching sets are wearing the same color or pattern in some sort of top form, and some sort of pant form.
These are perfect for a day at school or even to thrown on before you run errands around town. They are not only so beyond comfortable, but also so cute! We wear sets all the time around the house, and have seen people start to rep them at school as well.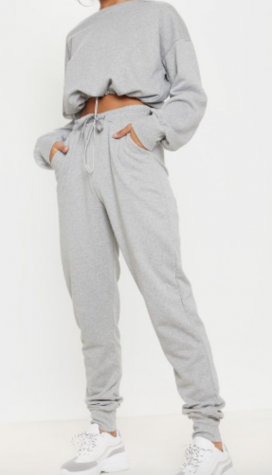 Grey basic gym sweat jogger and top from 'prettylittlething'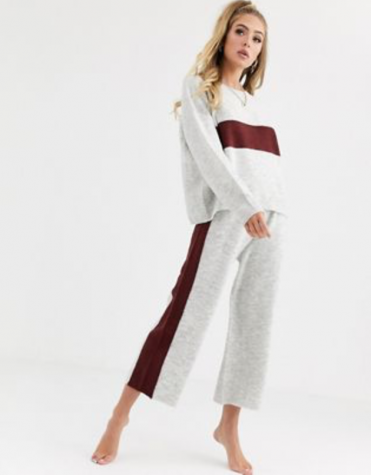 Design lounge premium knitted stripe sweater and pants from 'ASOS'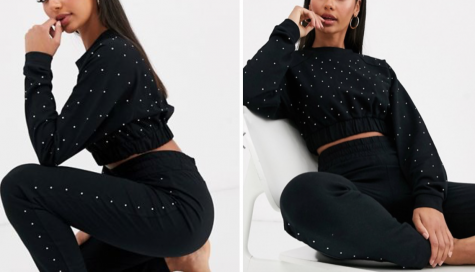 Design lounge cropped sweater & jogger set  from ASOS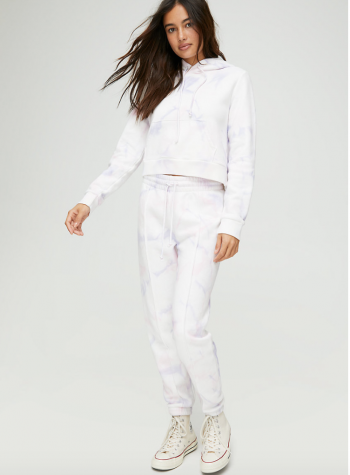 Sunday Best SUNDAY BEST  'celie pant' & 'montoya hoodie' from ARITZIA
*
JOGGERS
Joggers are the most versatile pants you can get. Invest in a good pair and you can match it with a random tee, sweatshirt, or even a cute top any day of the week.
Joggers have the ability to be so easily dressed up or dressed down just depending on the pattern you choose, and that's why we love them so much.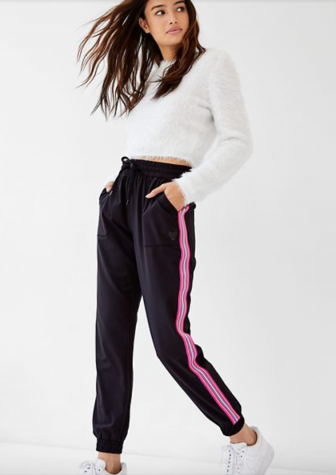 'Speed Jogger' from ARITZIA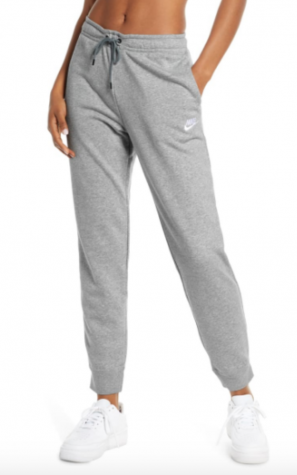 'Sportswear Essential Fleece Pant' from NIKE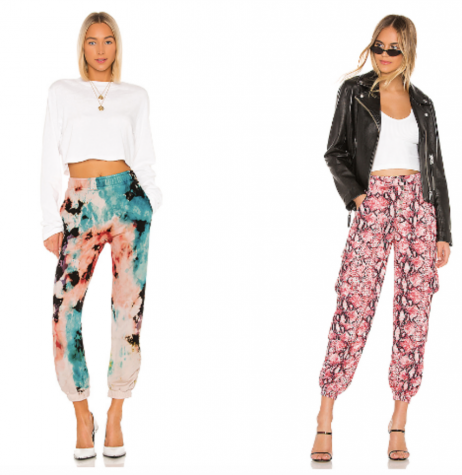 'Brooklyn Sweatpant' & 'Lioness Cypress Pant' from REVOLVE
*
FUZZIES
People love the feeling of being wrapped up in a blanket in their bed, and the perfect thing about anything fuzzy is that it can give you that same feeling! On those days when you just can not get up out of bed, our solution is simply to throw on a fuzzy.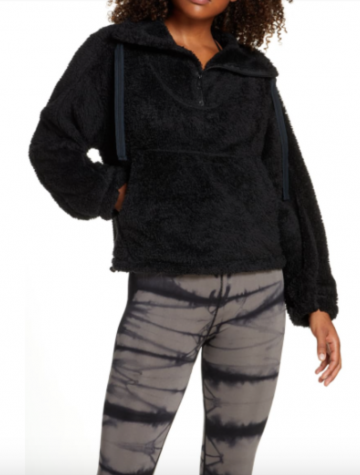 'Big Sky Pullover' from NORDSTROM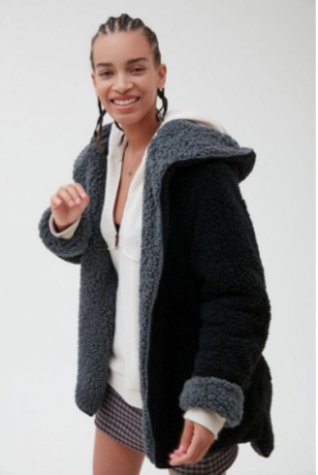 'Carmella Reversible Hooded Teddy Jacket' from URBAN OUTFITTERS
*
STORES
Next, you truly cannot go wrong with shopping at Urban Outfitters.
From summer and winter clothes to casual and nice clothes, this store truly has it all. If you are looking for any type of loungewear, Urban Outfitters is the place to go. 
'Adidas Trefoil Legging' from URBAN OUTFITTERS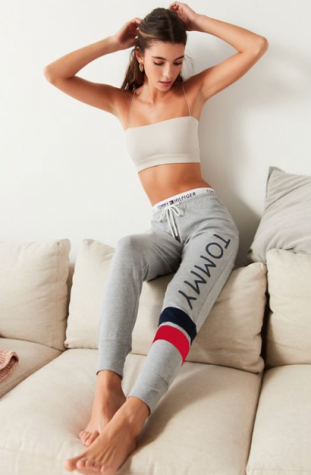 Tommy Hilfiger UO Exclusive Logo Band Lounge Pant from URBAN OUTFITTERS
Champion UO Exclusive Colorblock Sweatpant from URBAN OUTFITTERS
*
Another staple store for loungewear is Lululemon. 
Lululemon houses leggings and pants of all kinds that you cannot go wrong with when wearing. With so many styles and patterns, you will never run out of options.
Some of my top picks would be the Studio Pants, the Algin Jogger,  and Yoga Pants. But you could also never go wrong with any of the fun patterned leggings they have.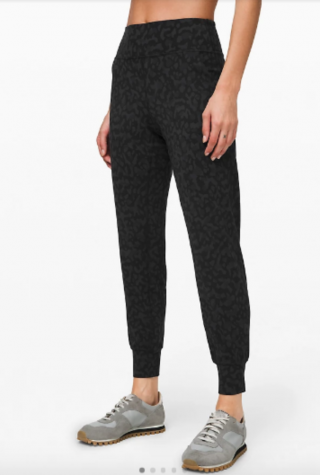 The Align Pant, which has the same waistband as leggings, is loose fitted and tight around the ankles. The material of them is so soft and perfect to easily throw on.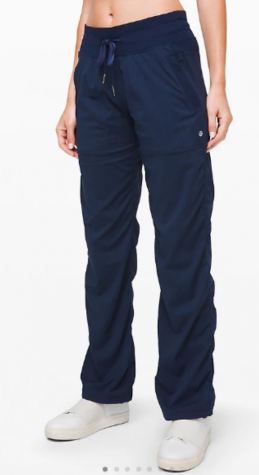 The Dance Studio Pant is a perfect loose fitted material that will never constrict you from moving about your day.  They have the ability to be worn one of two ways, either loose at the bottom or synched. 
*
A great store to take a look at is Bandier. Although this store is definitely on the more expensive side, their sweats are for sure worth it.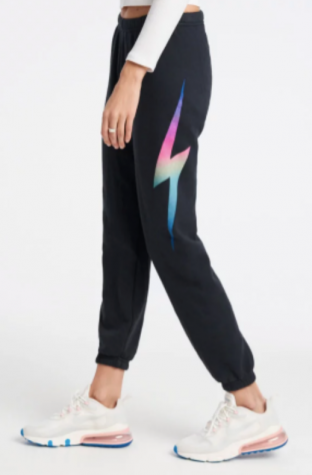 AVIATOR NATION 'Bolt Sweatpants' from BANDIER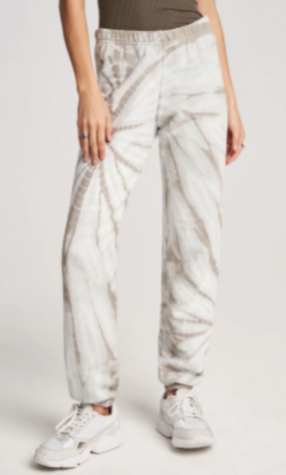 WSLY VINTAGE 'CLASSIC SWEATPANT' from BANDIER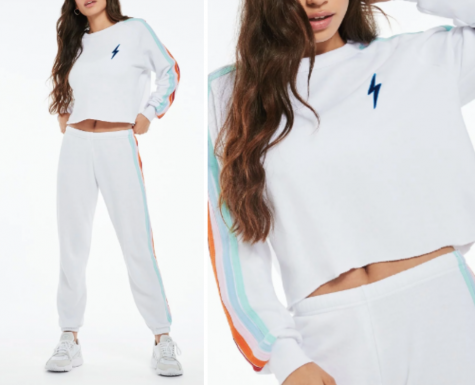 These are just a few selections we made in order to spice up our wardrobe for this cold winter. Check out these stores and we hope you enjoy our ideas!
About the Writers
Halle Douglass, Staff Writer
Halle Douglass is a senior at Lake Forest High School, where she keeps herself busy playing basketball. She enjoys spending time with friends and family,...
Julia Knipfer, Staff Writer
Julia Knipfer is a senior at Lake Forest High School. Her favorite subject is science. Outside of school she spends most of her time at dance but when...