Fine Art
A quick look at three talented student artists
The Forest Scout is taking a closer look at three of the talented artists at LFHS.  They and, of course, so many more, deserve recognition for their impressive work.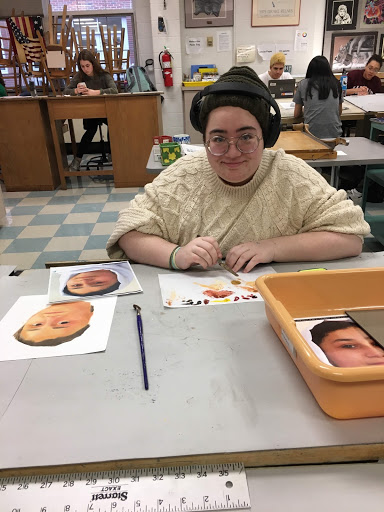 Senior Tara Bruner has a tremendous ability to produce breathtaking pieces of art. Bruner is able to bring complex ideas to life. For the past four years of her high school career, Tara has participated in 12 of the art classes available at LFHS.
"So far, I've taken Photo 1-4, Animation 1-3, Art 1/Art foundations, Drawing 1, Painting 1, Art Studio Honors, Sculpture, Woodcraft 1, and now AP Art," said Bruner.
Those who attended Everett Elementary School or Deer Path Middle School alongside her have probably witnessed her growth as an artist. For as long as she can remember, she has had a sketch book in hand.
Recently, however, Bruner has veered from traditional methods of drawing to experiment with digital art. Digital technology has transformed painting, drawing, animation, sculpture and music. Computer generated visual media is becoming increasingly popular and is used by mainstream media for advertisements, film making, and graphic design.
"Art Studio Honors has probably been my favorite class I've taken because I've had a lot of freedom in choosing what kind of projects I could do," she said. "But sculpture was also really fun because I got to try out a bunch of new stuff."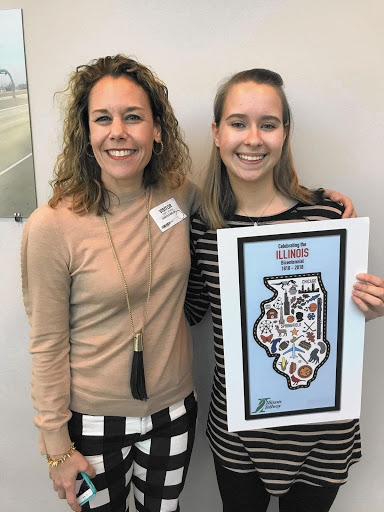 Senior Lindley Wiesner has taken a total of six art classes throughout her four years here. She took Art 1 for a semester in the beginning of her high school career then pursued Graphic Design for 5 semesters before taking AP Art 2D throughout her four years of high school.
Graphic designers are in high demand because the work is widely used for advertising, magazines, logos, PSAs, and books, but the work can be very tedious and time consuming. Not only is skill and knowledge needed, but a creative mindset plays a big role in generating such designs.
In 2018, Wiesner won the grand prize for the Illinois tollway map cover. She was able to implicate symbols that depict Illinois and what it has to offer.
"The first four are patterns that I designed digitally, and there's one for each season. The dogs and parakeet illustration were also done digitally inspired by my pets, and I made the otter pattern after seeing otters in California" she said.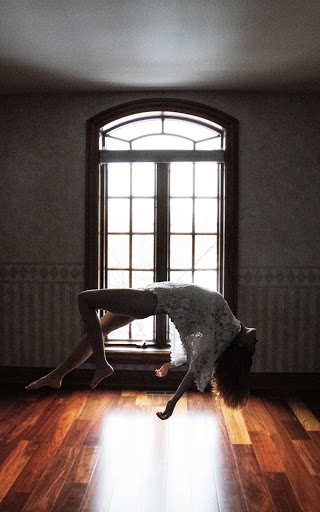 Junior Anjalie Maldonado has a passion for photography that shows rough beautiful pictures that convey natural emotions and ideas.
Capturing a meaningful photo can make fond memories unforgettable. Whether it be family portraits, a once in a lifetime event or an awe inspiring moment of nature, pictures can easily bring back a flood of emotions connected to a certain moment.
Anjalie has excelled beyond her peers in various photography classes. So much so that her teacher Mrs. Thomas admits she is running out of projects for Anjalie to pursue.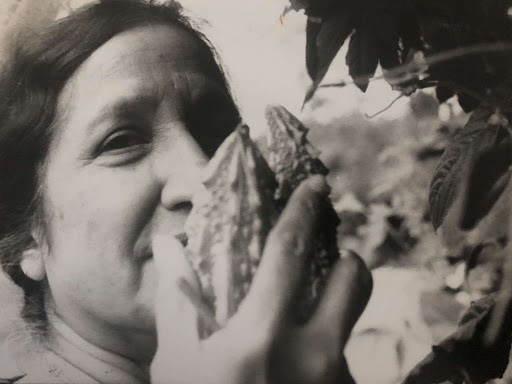 About the Writer
Molly Burgener, Staff Writer
Molly Burgener is attending her Senior year as a scout at LFHS. She enjoys spending her time creating art, writing and spending time with friends and family....