What To Expect On Saturday: CFB Week 16 Preview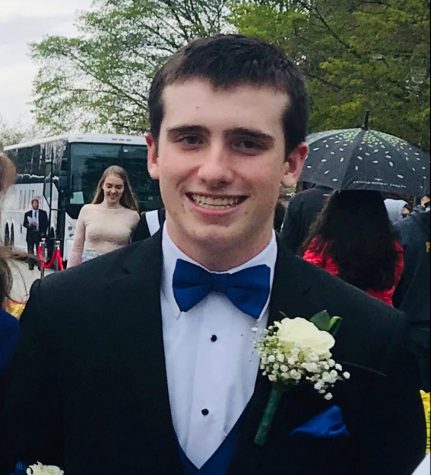 Last Saturday is the end in a lot of respects. With the Conference Champions crowned, the final rankings released, and the bowl/playoff matchups announced, it's easy to think the regular season is all done.
It's not.
In the city of Philadelphia, the exact halfway point between the United States Military Academy in West Point and the United States Naval Academy in Annapolis, one of football's most moving rivalries is played out on the gridiron.
As one last game of the regular season, Army/Navy shows a sibling-like rivalry, in which both sides have the heated desire for victory, but unite under common cause upon the final whistle. The traditions are unmatched in College Football, and it's worth a watch every time.
But first, as always, let's go back….
About Last Week
Last weekend was filled with a slate of Conference Championships, beginning with the PAC 12 on Friday Night, with Power 5 Champions being crowned all through Saturday.
In that game, Utah was hoping to make their playoff case…and it didn't quite work out that way.
In the noon slot Saturday, the Big XII was as Big XII as it can get, with a thoroughly offensive shootoutb ending in the favor of Oklahoma. Stamping their spot in the big playoff discussion for Sunday's final rankings.
In the afternoon, a mighty SEC Championship matchup failed to meet competitive expectations, with LSU stamping their ticket to the playoff very decisively.
The day featured two big night games, beginning with Clemson comfortably taking care of business in Charlotte.
And lastly, the Big Ten Championship gave us a surprising an unprescedented look at Ohio State under pressure. They got things under control, however, and took the title home for the third straight year.
After Saturday's action, Sunday featured the release of these final CFP rankings:
LSU

Ohio State

Clemson

Oklahoma

Georgia

Oregon

Baylor

Wisconsin

Florida

Penn State

Utah

Auburn

Alabama

Michigan

Notre Dame

Iowa

Memphis

Minnesota

Boise St

Appalachian State

Cincinnati

USC

Navy

Virginia

Oklahoma State
Things seemed to work out pretty smoothly given some pretty clarifying results. OSU-vs.-LSU-for-the-#1-spot is the only real debate as of late, and I stand by the committee in their decision-making over these weeks. Ohio State is definitely the most complete team and showed that in their Penn State-B1G Championship run, but LSU's dominant performance against a good Georgia team deservingly pushes them up into the #1 spot.
Stay tuned for next week, which will be the final installment of What To Expect On Saturday – a fully comprehensive CFP and bowl preview!
America's Game of The Week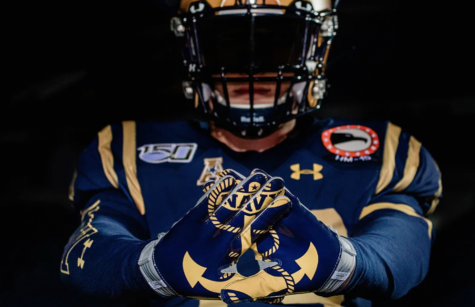 Army vs. Navy
When: 2:00 CT
TV: CBS
Rain (Above 40%)? Probably (55% per weather.com)
Where: Lincoln Financial Field (Philadelphia, PA)
Series History: Navy leads 60-7-52 (Last Time: Army Won 17-10 in 2018)
After pure domination in this rivalry from the Midshipmen since 2002, the Black Knights of Army finally turned the tide in 2016. This monumental victory resulted in a three game win streak for them, as Navy's football program faced a brief down period. 
Now, things are slowly evolving back, as the cadets are the team with the losing record this season (5-7), while Navy is ranked 23rd with only two losses.
As always, this is going to be a low scoring slugfest. The triple offenses in cold weather will never cease to produce similar results. 
The difference in the end each year is the winning team, and the weapons with QB Malcolm Perry (1,500 rushing yards, 19 TDs), especially with the superiority in the trenches on the other side of the ball, will give the Midshipmen the edge to sing second.
If Army wants a chance at this game, they will need to get a favorable turnover margin and rally behind their senior class, who have chance at finishing their careers undefeated in this game.
Unfortunately, I think the better team will ultimately get the job done, getting their tenth win (and by far their most important one) going into bowl season.
Go Navy! Beat Army, 28-13
Who's Your Pick for Army/Navy 2019?
#23 Navy (100%, 3 Votes)
Army (0%, 0 Votes)
Total Voters: 3

Loading ...
Anchors Aweigh:
Enjoy one of the best Saturdays of the season, everyone!
About the Writer
Joey Goodsir, Editor-In-Chief
Although Joey is astounded it is his senior year, he is excited to be writing and editing at The Forest Scout for a second year - this time as an Editor-in-Chief....