Freshman Asa Thomas looks to Make His Mark on Varsity
The Lake Forest Scouts Basketball program doesn't usually see underclassmen, especially freshmen, listed on the Varsity roster under head coach Phil LaScala. 
In fact, the last time we saw a freshman on Varsity was in 2011, when big man Evan Boudreaux made the highest level basketball team in program history.
Asa Thomas is a Deerpath Middle School graduate and has played club basketball for multiple years, and despite this being Thomas' first season on Varsity, it looks like he has been doing it for years with his play on the court.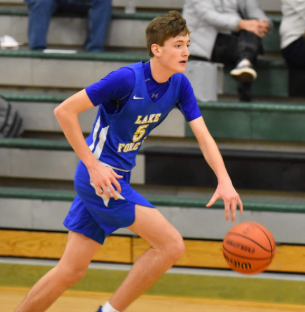 Thomas, younger brother of Class of 2017 point guard Jed Thomas, has already made his name known, starting off red hot over Thanksgiving. Thomas made tournament all first team, recording a career high 22 points in an overtime loss against St. Ignatius.
"It has been an awesome experience, I thank the coaches for giving me this opportunity and the captains who have welcomes me in," Thomas said about his time on varsity so far.
Being a freshman playing with juniors and seniors is a tough social thing to handle heading into high school, but the guys on the team seem to be one tight knit group.  "All the upperclassmen are great influences on me on and off the court," Thomas said. "especially the seniors who have been through playing on varsity have really been a huge help to our team's success early on this season."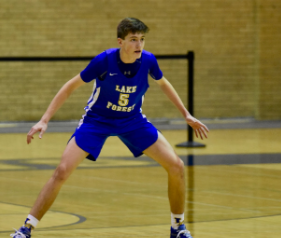 Having Thomas on Varsity will pose a big problem for conference opponents because of the lack of film, and the height at the position in which he is in.  You don't see a lot of 6'4" guys, especially underclassmen, take the role of the shooting guard or sometimes even point guard in high school.  
"He's been great, great work ethic, he's come in and made out team chemistry better.  He cares about winning more than anything else" senior guard Andy Brown said.
With the team looking younger than usual, there are a lot of expectations for this team and everyone in that locker room knows their potential.  
"I am most excited for our team to progressively get better throughout the year.  I know we have a lot of potential and every single one of the players on the team knows that too," Thomas explains.  
Although Coach LaScala's squad is coming off of a 11-17 season from 2018-19, this new team has high hopes for themselves in 2019-20.    
"I can't wait to get things going. Go Scouts!"