Style Profile #6: Ella Witmer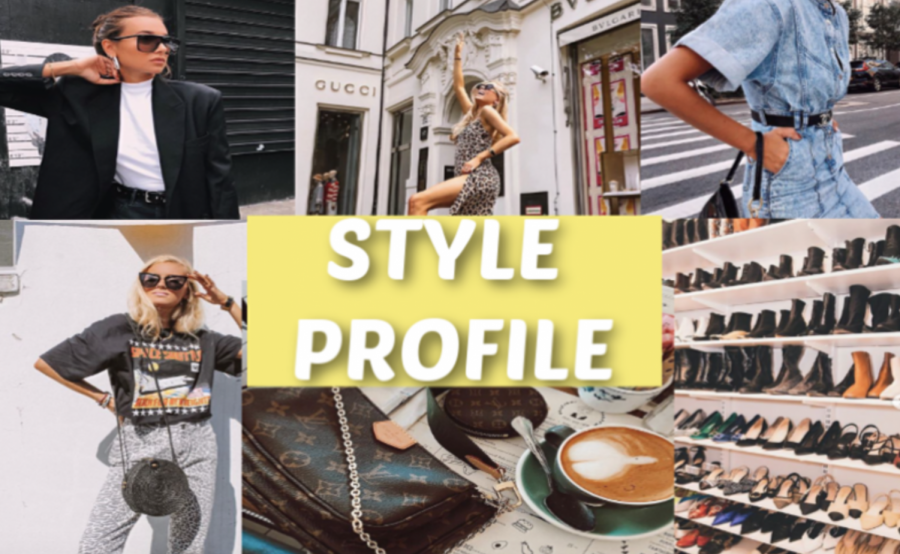 STYLE PROFILE is a column written by Rory Summerville, where she finds students with unique and trendy styles and reports their outfits for a week. 
If you have ever seen senior Ella Witmer in the halls, she is always modeling super unique pieces and always manages to capture the perfect street style look. Here are her outfits for this week!
Monday …
For Monday, Ella chose a cream-colored fringe sweater from Zara and brown corduroy jeans from Frame. This color combo is great for the transition from fall to winter. Ella paired this look with black boots from Doc Martens. She accessorized with a leather bracelet and pearl earrings. 
"I just got these boots and I like the shearling on them and I thought they would look good with this sweater," she said.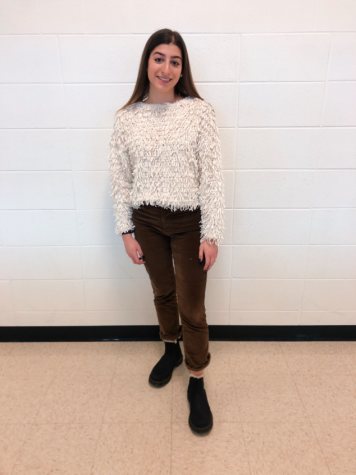 Tuesday … 
For Ella's next outfit, she wore black ripped jeans from Urban Outfitters. She stuck with the black theme and chose a black ruffled shoulder shirt from Zara. She finished off the look with a fur vest from Patricia Luca and white sneakers from Zara. Zara is a great place to get really good basics as well as unique pieces at a great price. She again added the black leather bracelet and silver jewelry to finish off the look.
"I feel like all black always looks good and adding a statement piece completes it," said Ella.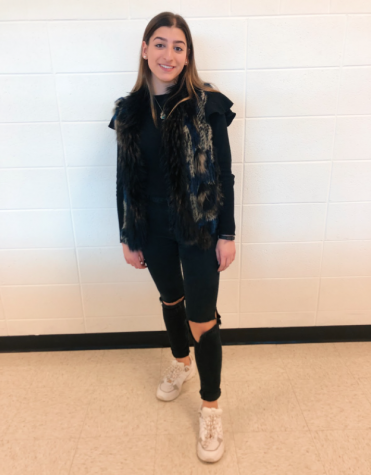 Wednesday …
For her third look, Ella wore loose-fitting snakeskin pants from Bershka. Animal print tops and pants are a super-easy way to make any outfit unique. Next, she added a simple black t-shirt from Zara to offset the patterned pants. To keep warm, Ella added a green leather jacket from Free People. She finished off the look with white sneakers from Zara.
"Snakeskin pants have been one of my favorite staple pieces since middle school and make any outfit more interesting," she said.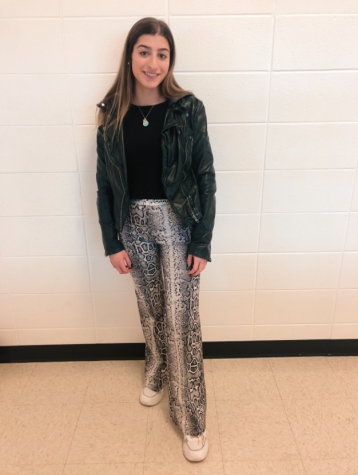 Thursday … 
For Ella's second to last look, she wore grey straight leg jeans from Levi's. She paired these pants with an oatmeal-colored sweater from Free People. To finish it off, she once again wore her black boots from Doc Martens. Ella accessorized with a silver necklace and a patterned headband scarf from a boutique in Italy. Scarves are a great way to dress up an outfit as they can be worn in your hair, like belts, etc.
"Today I wanted to pair a simple outfit with boots and a funky headband," Ella said.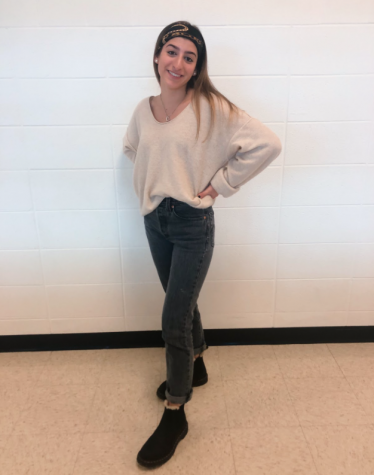 Friday …
For Ella's last look of the week, she paired blue flair jeans with a black t-shirt from Zara. She added a black cropped jean jacket from Topshop so she wouldn't be cold. She chose silver and black high top sneakers from Prada to make the outfit look a little more interesting. She finished off her outfit with a silver lock necklace from Brandy Melville. "This outfit is a go-to look for me because I love double denim," said Ella.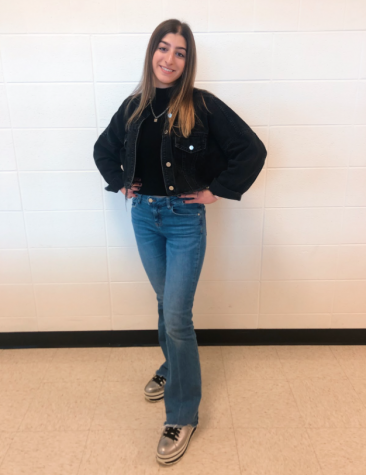 Stay tuned for the next Style Profile!
About the Writer
Rory Summerville, Staff Writer
Rory Summerville is a junior at Lake Forest High School. She is a member of the girls cross country team and manages the girls varsity basketball team....