Scouts Win Another Huge Conference Matchup Behind Complete Team-Effort
Scouts win 50-42 over Rival Stevenson
AJ Shaw, Sports Editor
December 7, 2019
LAKE FOREST — Thursday night's matchup was nowhere close to your normal high school basketball game. Yes, it was Lake Forest against Stevenson, but this game was a ranked matchup according to Illinois Prep Insider as Lake Forest entered this game ranked No. 10 according to their list and Stevenson was ranked No. 17.
Both teams were evenly matched on the offensive and defensive sides of the ball, and the game was expected to be close and possibly be a shootout, but unlike Tuesday's game against Libertyville, the game was mainly a defensive struggle through the first half, as the Scouts only lead the Patriots by two, 23-21.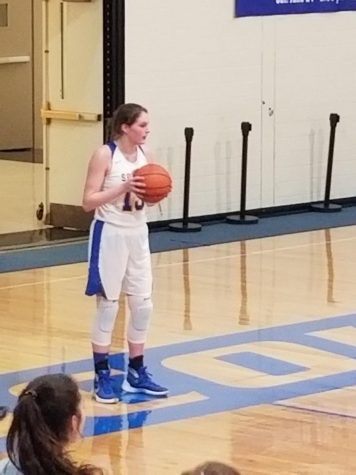 "We started a bit rough in the first half," said junior captain Molly Fisher, "We weren't communicating very well."
But in the second half, the Scouts got working on all cylinders. Their defense began taking away the basketball and scoring the basketball off those turnovers, behind 14 points each from Halle Douglass and Finola Summerville.
The Scouts' all-around performance was huge in this ballgame. On Tuesday, the Scouts won 64-60 over Libertyville behind 33 points from Halle Douglass, but on Thursday, every player who entered the ballgame contributed at a high level.
Outside of the 14 points from Douglass and Summerville, Lilly Trkla and Olivia Witte also provided offensive and defensive help. Trkla had another great all-around game scoring nine points and had five assists while Witte scored seven points and three assists.
"These wins are huge confidence boosts for us," said Summerville. "Coach Wilhelm told us after the Thanksgiving tournament that when the conference schedule begins it is like the start to a new season, so to start the year with two wins against two great teams is pretty awesome."
At the time of this release, the Scouts' seven-game winning streak has come to an end after they were beaten by one of the toughest teams in the state in Marist, 57-53. Despite the loss, the team is still 7-1 and is tied with Lake Zurich for first place in the NSC.
The team will return to the hardwood on Tuesday night at Lake Zurich High School to take on St. Charles North in the Exam Jamm Shootout. They then will have two conference road matchups against Mundelein and Lake Zurich. Stay tuned to The Forest Scout for recaps from Connor Clark and myself following every Scouts game.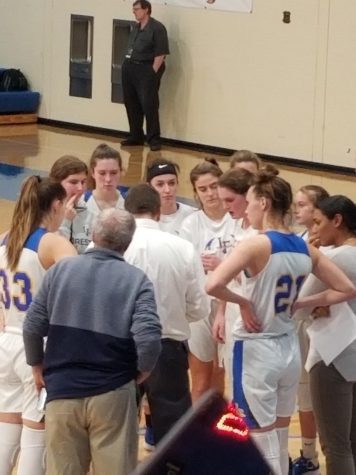 QUICK FACTS:
Scouts Record (as of 12/7): 7-1, 2-0
Next Game: Tuesday, December 10 vs. St. Charles North @ Lake Zurich HS 
Next In-Conference Game: Wednesday, December 11 at Mundelein 
Follow the Game on the NFHS Network if you cannot make the game!