Seasonal Shopping: Cold Weather Styles
As the temperature drops here in Lake Forest, the style of our outfits must compensate for the cold weather.
While leggings and sweatshirts are always a move on cold days, there are many style trends to follow for this weather. These trends are perfect for those looking for a mix of comfort and style for this upcoming season.
Urban Outfitters
While this store may seem super basic, Urban Outfitters offers so many unique and trendy styles for a decent price. Plus, they are usually always having some kind of sale. Some of their most popular pieces are fuzzy jackets and unique jeans to add a flair of personality to any look. But overall, this store has a lot to offer.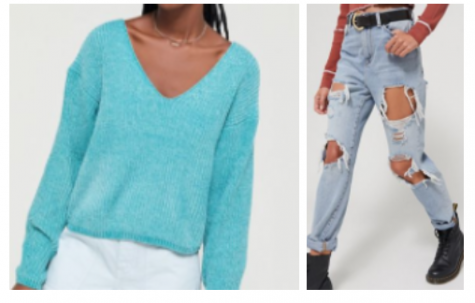 Free People
Free People is traditionally looked to as a summer style brand, yet they do also specialize in warm weather clothing. Make sure you don't skip out on their warm sweaters and accent jackets, as they add so much style to any outfit. A fun jacket or a colorful sweater can add a lot to any look you go for this season!

Zara
Zara has lots of cool jeans and fashionable coats that you can pair with a stylish pair of boots to make an excellent outfit. Many of their clothing pieces and jewelry pieces are perfect for layering, which is a great way to make your look more unique. Their prices are affordable to keep your style fresh while not breaking the bank!

Rock n' Rags
While Rock n' Rags can tend to be a little pricier, their clothes are always right on trend, and are unique because it's not a major chain store. This would mean your chances of having the same looks as someone else this winter season is a lot slimmer! They have bright shirts and perfect winter skirts that will match the weather and your style!

(pictures from @rocknragshp)
Nasty Gal
Nasty Gal is one of those brands that incorporates so many fashions into just one store, meaning there is something for everyone. This UK based brand has a variety of options from a night out to loungewear to the perfect movie night in look! On top of their already great prices, they also usually have a sale or some kind of deal going on.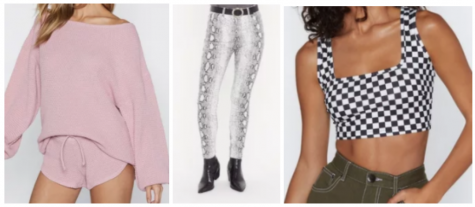 Valentina
From a nice sweater to the perfect pair of joggers, Valentina has it all. This adorable boutique is located right in town, making the practicality of the location is all the more reason to go. The store includes tables and hangers full of trendy pieces that will draw you in, and they sell home goods as well as clothes if that is up your ally. Their blankets and candles, as well as winter clothes, make it the perfect destination for all your winter needs!

(Pictures from @shopvalentina)
Have fun shopping, LFHS!