Who Did It Best? Local Mexican Food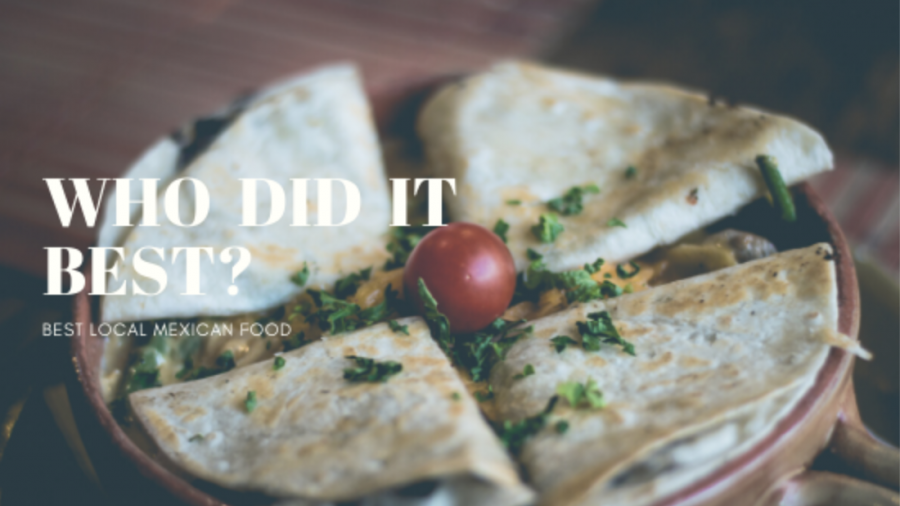 Chipotle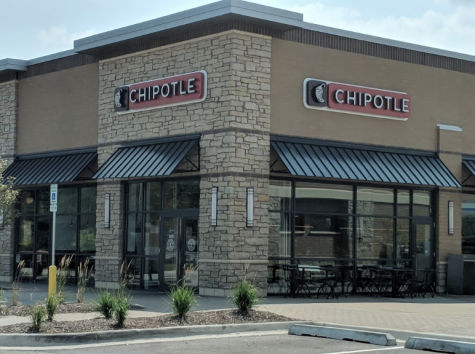 "Chipotle is quick and easy. I like to see everything being made and I get to completely customize my taco. I also like the smells." – Junior Sam Mosbarger

"Chipotle is a very reliable place if I want to satisfy my hunger. It's quick and easy and I'm never disappointed." -Sophomore Jade Khader 

"Chipotle is a great place to go for Mexican food because it's close by, which is always convenient, and they have great customer service because the workers are always friendly. The food is always fresh and I'm always satisfied with my meal." -Sophomore Tshaq
Bar Taco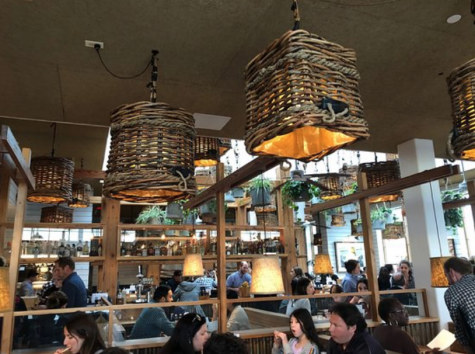 "A really nice, quick, sit-down restaurant. It's really chill and perfect for anything from a Wednesday night dinner to a celebration. Their tacos are really spicy, but the prices are good so you can order a lot." -Junior Megan Lewis 

"Bar Taco has a very inviting and exciting atmosphere. I loved the casual vibe, yet the tacos were outstanding despite the lowkey feel of the restaurant itself." -Junior Heidi Schoeller  

"Bar Taco is so good it's my favorite place to get tacos. There's such a variety of different tacos to order, so it's hard to choose which ones you want to pick. I like the way you order the food there; it's very unique. The service is also great." -Freshman Annie Swift 
Salt Creek Tacos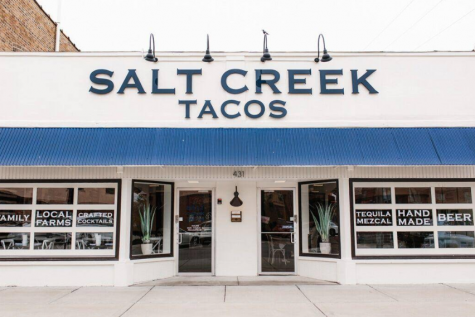 "It has a really cute atmosphere and even better food." -Sophomore Louise Brickman 

"It's definitely a more formal taco place, where you'd have to make a reservation before eating there, which is nice. It's super fun and modern, which makes for a fun night." -Junior Kerrigan Weston

"The tacos are good and the service is fast. They have high-quality guacamole. They have a unique way of ordering, which was confusing in the beginning, but once we figured it out the service was great." -Junior Julia Turinsky 

"The amount of money I spend GrubHubbing Salt Creek Tacos is unhealthy." -Junior Claudia Delhey 
Other Door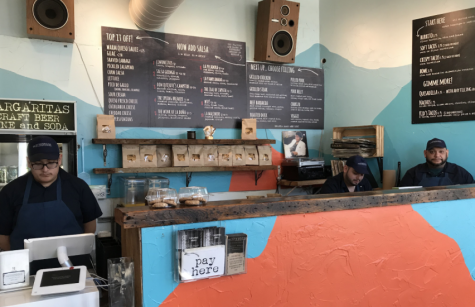 "A friend introduced me to the nachos and I have become addicted. They are the perfect mix of crunchy, cheesy, spicy and make my taste buds very happy." -Senior Caroline Murphy 

"The atmosphere is fun and funky. The workers are really nice which makes the experience better. The food is hands down amazing. I like that they make the tacos in front of you. The only downside is it's kinda expensive, but it's totally worth it. The portion sizes are big, so you're getting your money's worth." -Junior Ellie Pierce 

"I like to support local businesses, and it's easy to do that because it's always a nice and pleasant atmosphere that has good music and good food." -Mrs. Cook 

"I started going to the Other Door this year with friends and I am now addicted to the chicken tacos. Honestly, I probably get Other Door three times a week during lunch and I don't regret it one bit." -Senior Catherine Pasquella

"They have great ingredients and I try to support local businesses." -Mr. Van Nuys 

"There are so many options to choose from at the Other Door. I especially like the variety of hot sauces." -Freshman Whitney Jannotta 

"I literally get Other Door every other day. The service is really good… The people there basically know my order." -Junior Jacqueline Richer 
Taco Bell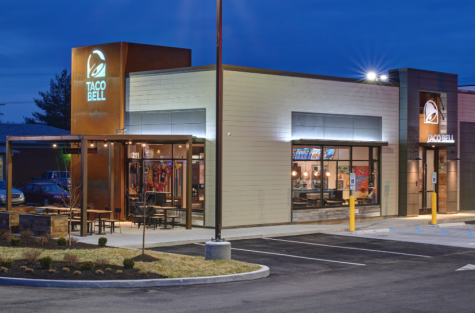 "A great late-night snack. It's fun to go with your friends and the workers are super friendly." -Senior Marley Heitman 

"A great price for how good the food is. It's a great place to go for a taco late at night with friends." -Senior Lindsay Adams 

"The tacos are cheap, but explode with tastes in your mouth." -Junior Cam Hurt 

"It truly brings the best person out of me, guides me through my mission of meats. #TheBell." -Junior Luke Landis 
Tacos El Norte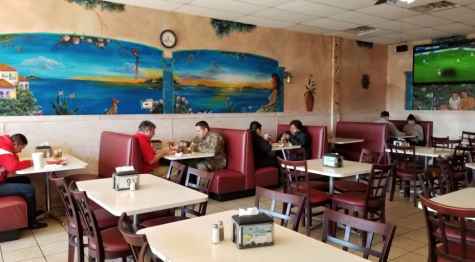 "There are a lot of options on the menu and they have killer quesadillas. I like the authenticity of it." -Junior Chase Breidenbach 

"I like Tacos El Norte because the tacos are very fresh and good and there is a variety of toppings and tacos to fulfill your needs for whatever taco you want. Workers are very nice and respectful." -Sophomore Tommy McCarthy

"Tacos El Norte has bomb tacos. I always order the steak tacos and the meat is so high quality and the toppings are always so fresh. Service is also great." -Junior Kernan Lynch

"I like the chicken tacos because they cook the chicken perfectly. They are so tender and melt in my mouth. Service is fast" -Junior Colin Brandelein 
There is also a new "El Norte" in Lake Bluff. It recently opened this past year and is conveniently located with really authentic Mexican food. Make sure to check it out!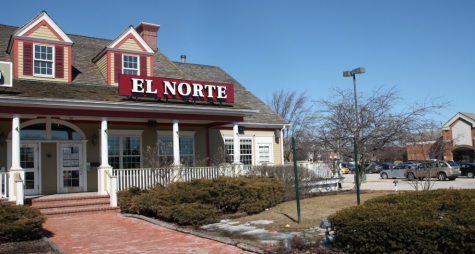 On the Border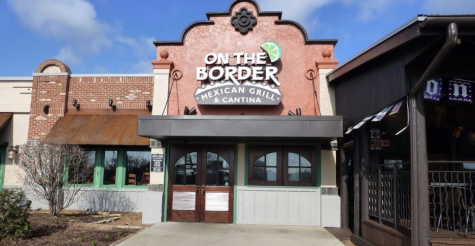 "They have a great atmosphere with really friendly people. It's a good place to go if you want to eat Mexican food and watch sports."- Junior Pierce Grieve

"Good food at a good price. Very tasty." -Junior Jonathon Snellback 

"They have amazing salsa and chips that are always warm. I like their fajitas and the service is very nice and friendly." -Sophomore Kate Kaptrosky

"Their queso is really freakin' good. They have great steak too. Their service is fabulous, they bring refills to the table every ten minutes it seems like. I've never had a bad experience there." -Senior AJ Shaw 

"I like how the kid's meals come with free ice cream." -Senior Honor Thomas 
Uncle Julio's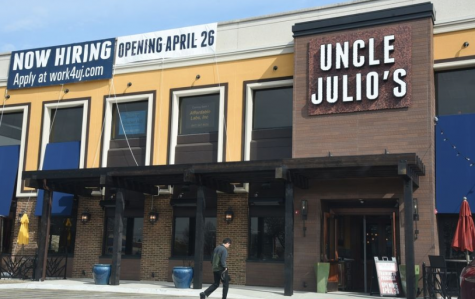 "A really fun place to celebrate. They have amazing chocolate pinatas." -Junior Evie Frentzas 
Authentico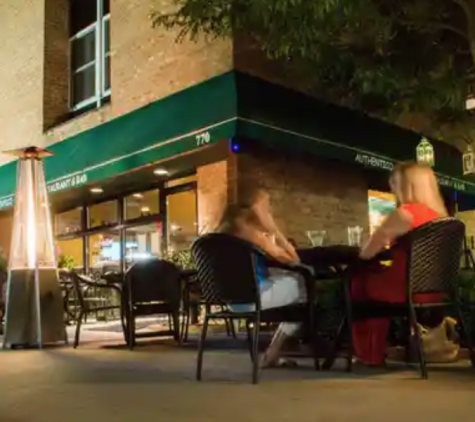 "The environment is very welcoming. I like the variety they offer on the menu. Nothing is bad there- you can't go wrong." -Junior Molly Fisher 

"Good quality Mexican food with a good atmosphere. They have a good variety. I feel like a lot of local Mexican places can be fast-food, but Authentico is really high quality." -Senora Jankovich 
Milwaukee Taco
"They have a lot of different tacos of the menu, but they are all different and small, which makes it easier to try a bunch of different tacos for a cheap price." -Junior M.K. Peters 

"I like the atmosphere. I like that the menu is small but has a variety, with a lot of high quality and interesting options." -Ms. Pausch

"I love the spices on the tacos. The combination of flavors is amazing. I feel like I can eat an infinite amount of tacos there." -Junior Will Elliott 
Mean Wiener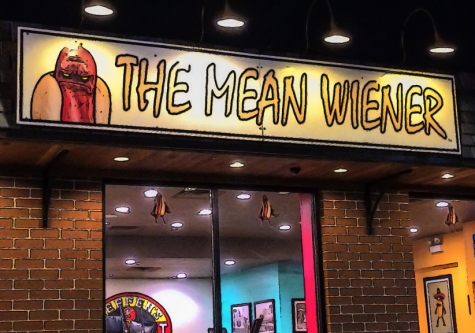 "I have a friend there who always gives me free chips and salsa and my other friend there always tells me about her trip to Mexico. I go there probably twice a week." -Junior Mimi Feingold 

"Best tacos I have ever had. I go there multiple times a week and I love it. I really like the atmosphere the workers are really nice people. It's also really fast service." -Senior Ava Manelis 

"I literally go there at least once a week. It's really quick and casual." -Sophomore Abby Hanlon

"The best place in the entire world with the best tacos. Best Mexican street corn you'll ever find. Most delicious french fries. Everyone should go there right now." -Junior Avery Robb
Casa Bonita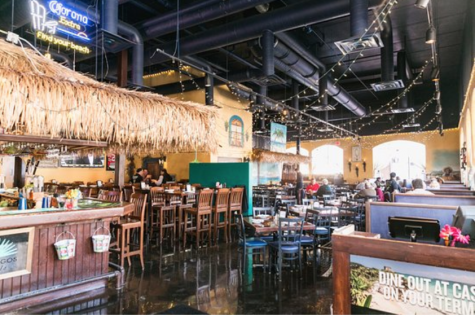 "The service is really good and the atmosphere is super lively. The menu has a lot of variety and all of the options are really good." -Junior Madeleine Arch 

"They have really good birthday celebrations with sombreros, which is so fun and not like other places that I've been to for birthday celebrations. Their churros are fantastic and the service is great." -Sophomore Ashleigh Ruprecht
With so many places for Mexican food available around us, I hope these words of wisdom will help you decide where to go next time you're craving a taco or two!
About the Writer
CC Carter, Staff Writer
CC Carter is a junior at Lake Forest High School who is an enthusiastic member of the tennis and soccer teams. Outside of school, she enjoys fashion, listening...