What To Expect On Saturday: CFB Week 14 Preview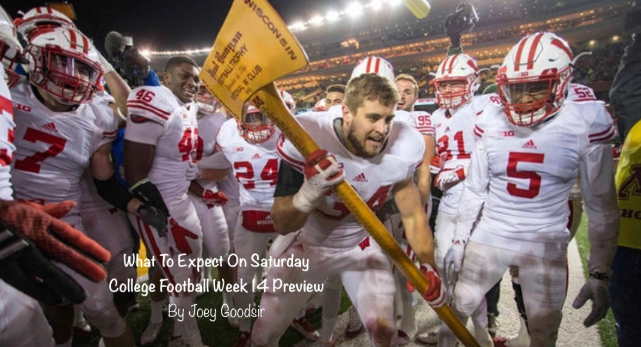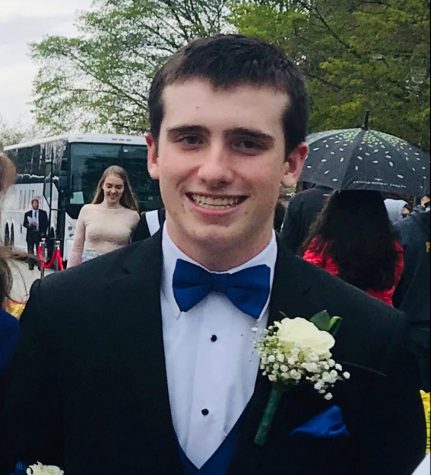 We made it.
After 13 weeks of College Football, this is the one that brings a higher level of excitement than all, with teams closing out their seasons in some of the fiercest and most historic rivalries from noon to midnight.
The slate brings a lot of options, but these chosen matchups are certainly the most intriguing across the whole day. So sit back, relax, and enjoy this special Rivalry Week edition of WTEOS.
Oh, and Happy Thanksgiving. It's always one of the best holidays, but when you see the upcoming slate, you'll be looking at your calendar saying "chop chop!"
As always, we have to go back first…
About Last Week
I went 7-2, which makes me 102-33 (75.56%) overall.
The day began with the Big Noon matchup that had almost unanimous attention. Ohio State looked very comfortable and on pace to dominate Penn State in the first half, but some more urgent play and costly turnovers from the Buckeyes kept it a game. PSU was eventually held off defensively to end the game.
The Afternoon Game of the Week ended up being as close as I expected, with a rainy and close game ultimately ending in a defense-lead Georgia win.
Finally, the most impactful part of Week 13 came in the Night Game of the Week, in which Herm Edwards and his Arizona State Sundevils got a massive upset over #6 Oregon.
On Tuesday, the rankings showed some notable changes, with Ohio State and LSU flipping at the top, Oregon falling down, and Baylor moving up (?):
Ohio State

LSU

Clemson

Georgia

Alabama

Utah

Oklahoma

Minnesota

Baylor

Penn State

Florida

Wisconsin

Michigan

Oregon

Auburn

Notre Dame

Iowa

Memphis

Cincinnati

Boise State

Oklahoma State

USC

Iowa State

Virginia Tech

Appalachian State
Noon Game of The Week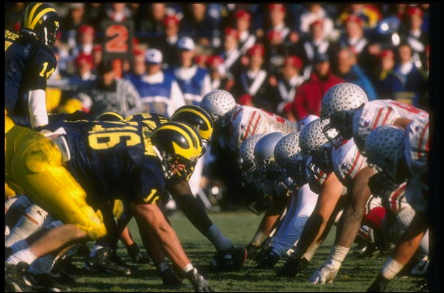 #1 Ohio State @ #13 Michigan
"The Game"
When: 11:00 CT
TV: FOX
Rain (Above 40%)? Yes, 50%. Expect sleet and snow (per weather.com).
Where: Michigan Stadium (Ann Arbor, MI)
Series History: UM leads 58-6-50 (Last Time: OSU won 62-39 in 2018)
Unfortunately, the Big Ten and national implications that usually come with this game are not at stake. Still, there's no better way to get Rivalry Saturday started. Two teams, fanbases, and states that hate each other every day of the year — and it's the one day that one can claim bragging rights.
Ohio State is the number one team in the country. They've rolled teams, and rolled their way to the number two spot, up until last week when they added relatively tangible proof of their dominance to their resume with a Senior Day win over Penn State.
The Buckeyes thrive on their cornerstone playmakers in Chase Young (DE), Justin Fields (QB), and JK Dobbins (RB) — all in front of a fiery new head coach in Ryan Day.
The Wolverines, on the other hand, have had a vomit-inducing roller coaster of a season, starting with the hyped but failed "Speed in Space" offensive playbook due to lackluster play from QB Shea Patterson and turnover miscues, leading to the two losses that dot their season. These losses forced the Wolverines to backpedal into the Harbaugh offense that overwhelms 99%, but loses those big games in the top 1% — however, getting an exciting win against Notre Dame during that span.
But it is the program-killing performance against Michigan State and the stress-free outing at Indiana that should bring any and all encouragement into this game. Patterson has found comfort to find his five-star receiving targets, a rebirth of some fundamental Speed in Space concepts, and Don Brown has evolved away from a one-dimensional man coverage backfield.
This (as always) is going to be quite an interesting one. On one hand, you have a National-Championship seeking empire coming into Ann Arbor to do the damage they train for all year. But on the other hand, you have a team that has nothing to lose, the largest crowd in the sport desperate for a win, and a chillingly similar outlook to a groundbreaking Michigan team celebrating the 50th anniversary of their Upset of the Century.
I don't see this game not being close for at least three quarters (especially given the ugly weather), but it's all a question of who comes out on top. For me, it's hard to say it's not Ohio State, but with turnover troubles and some surprises, along with the different Michigan we've who knows?
This is my first time attending The Game since 2013. Let's hope I can mentally handle it. It's been quite hard in the past.
I am not yet mentally prepared for Michigan to come out better coached, get a lead, get hosed on a terrible call, get cracked by Ohio State's superior talent, have a shot late, miss it, then hear after how Harbaugh can't win the big one, but I promise you I will be by Saturday.

— Seth M. Fisher (@Misopogon) November 24, 2019
Screw it. Go Blue.
Who's Your Pick for The Game: 2019?

#1 Ohio State (100%, 2 Votes)
#13 Michigan (0%, 0 Votes)

Total Voters: 2

Loading ...
Other Noon Games of Note
#3 Clemson @ South Carolina (Palmetto Bowl) (ESPN)
Afternoon Game of The Week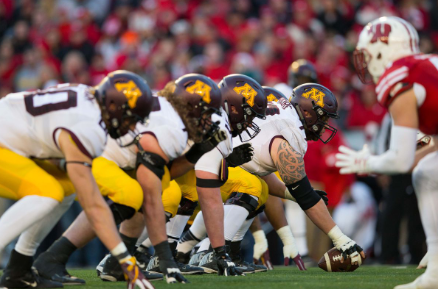 #12 Wisconsin @ #8 Minnesota
"The Battle for Paul Bunyan's Axe"
When: 2:30 CT
TV: ABC
Rain (Above 40%)? It's gonna be snowing, 100% (per weather.com).
Where: TCF Bank Stadium (Minneapolis, MN)
Series History: SERIES IS TIED 60-8-60 (!) (Last Time: UM won 37-15 in 2018)
Well, PJ Fleck got his wish. College GameDay is coming to Minneapolis, this rivalry Saturday continuing with another Big Ten border war. And this time, a divisional title is directly at stake. Perhaps more importantly, the winner takes the upper hand in the all-time record of the rivalry.
The last time we discussed the Gophers, they got their signature win over Penn State. Since then, they stumbled at the hands of Kinnick magic at Iowa City. It positions them in danger of getting their divisional lead stripped away by the Badgers of Wisconsin.
Given the weather that should drop in on the Twin Cities on gameday, Wisconsin should like their chances. While Minnesota thrives on a shifty and productive option offense, Wisconsin just pounds you in the mouth — a perfectly simple system to get the job done in unfavorable weather (especially with a should-be-Heisman-candidate in Jonathan Taylor). Additionally, their ability to defend that conservative run offense will also bring an advantage in the snow.
This game is going to be a classic grinder, with the result depending on Minnesota making a couple big plays at the right time, and with their mental focus and continued resharpening all year, I think it will happen.
Minnesota will go to Indianapolis with a chance to upset Ohio State and win their first Big Ten Championship in over 50 years.
Minnesota Wins, 38-30
Who's Your Pick for The Battle of Paul Bunyan's Axe: 2019?
#12 Wisconsin (0%, 0 Votes)
#8 Minnesota (0%, 0 Votes)
Total Voters: 0

Loading ...
Other Afternoon Games of Note
#5 Alabama @ #15 Auburn (The Iron Bowl) (CBS)
Night Game of The Week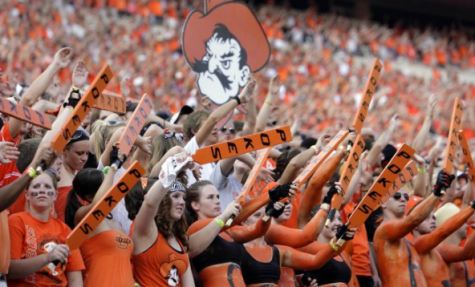 #7 Oklahoma @ #21 Oklahoma State
"The Bedlam Series"
When: 7:00 CT
TV: FOX
Rain (Above 40%)?
Where: Boone Pickens Stadium (Stillwater, OK)
Series History: OU leads 88-7-18 (Last Time: OU Won 48-47 in 2018)
An in-state Big XII rivalry closes out the day, and it's looking to be much more of a thriller on the surface level than in previous years.
Last week, Oklahoma had a little bit of a scare against TCU, but escaped with a game-winning interception, keeping some moderate playoff hopes alive
Oklahoma State, on the other hand, is a team we are not as familiar with, so let's look back: The Cowboys had a 4-3 record, and then went on a crucial four-game win streak. The wins included a ranked Iowa State squad, and a dangerous West Virginia team. A hot team going into a rivalry game always makes things interesting, especially with a productive quarterback in Dru Brown, and a leading rusher in Chuba Hubbard.
This game is going to depend on the Sooners' defensive performance (like it always does in this only-offense conference), but I think they will actually distance themselves as dominant in this game. Jalen Hurts will get the job done for sure, but it will be the defense that makes things dominant in the end.
Oklahoma Wins, 43-31
Who's Your Pick for The Bedlam Series: 2019?
#7 Oklahoma (0%, 0 Votes)
#21 Oklahoma State (0%, 0 Votes)
Total Voters: 0

Loading ...
Other Night Games of Note
Texas A&M @ #2 LSU (ESPN)
Enjoy your Saturday, everyone!
About the Contributor
Joey Goodsir, Editor-In-Chief
Although Joey is astounded it is his senior year, he is excited to be writing and editing at The Forest Scout for a second year - this time as an Editor-in-Chief....