The best Thanksgiving side dishes ranked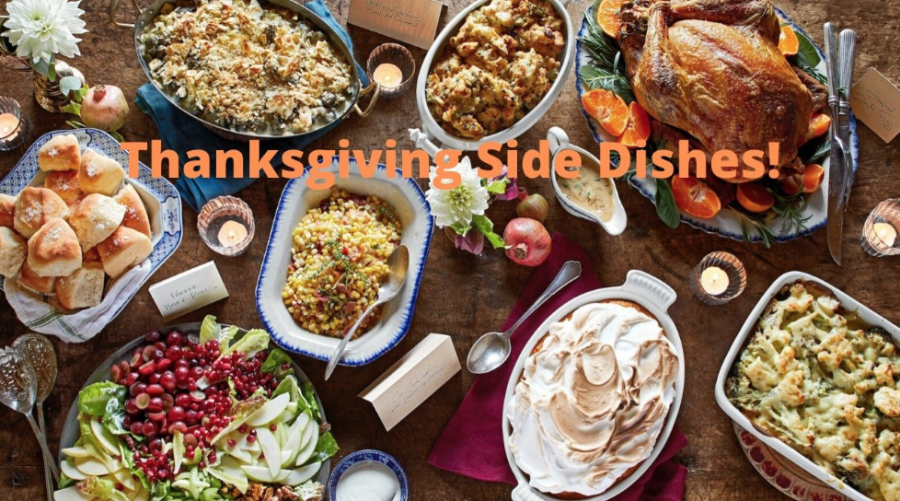 With Thanksgiving comes a day full of cooking in the kitchen, and of course, some of the best foods found on the planet. Here are the best Thanksgiving foods ranked, and how to create them with your own little twist this Thanksgiving season.

Loading ...
Mashed Potatoes
You can never go wrong with warm white buttery fluffy mashed potatoes, and no one will ever complain about having to eat this dish full of creamy deliciousness. Homemade mashed potatoes are perfectly rich and creamy! Mashed potatoes are also extremely easy to make; You will need to peel and cut mini potatoes, place cut potatoes in a large pot  with boiling water and let the potatoes simmer for 20-30 minutes. Drain, and return the potatoes back to the pot. Mash the potatoes and add milk and butter. Many people will add seasoning, but that is a preference.
Macaroni and Cheese
 Although mac n cheese is more of a regular day food, having mac n cheese as a side dish besides all the other dishes on Thanksgiving is a smart move. This is because many agree that mac n cheese is both delicious, and on the plus side for you, it's very easy to make.
All you need is any type of pasta you would like, milk, butter, shredded cheddar, and any extra seasoning or toppings of your choice. You can also bake it with a crispy layer of cheese, or even bacon or mushrooms on the top. Though some people might not think of it as a traditional Thanksgiving dish, it is perfect for everyone.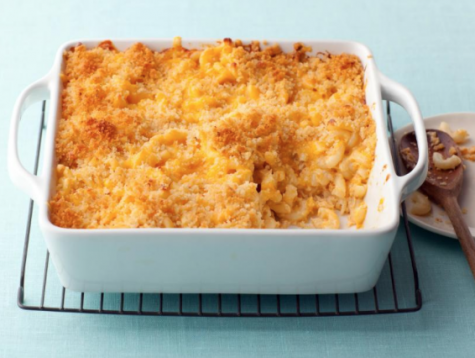 Green Bean Casserole
Even if you hate green beans regularly, you can eat this dish and even enjoy it. It goes super well with turkey, and adding crunchy fried onions on top can get just anyone to eat this side. It bakes up golden brown, creamy with a bit of crunch!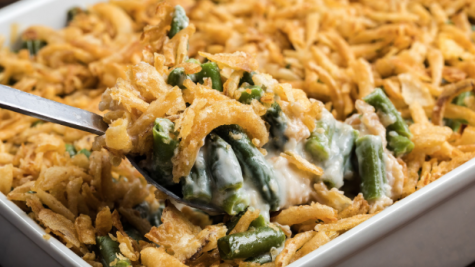 Stuffing
Is it really Thanksgiving if you don't have stuffing? It's a classic dish that most people only enjoy this one time of year and something they look forward to eating every Thanksgiving. This might just be the star dish of the meal, as the flavor it gives makes your mouth water and satisfies any taste buds.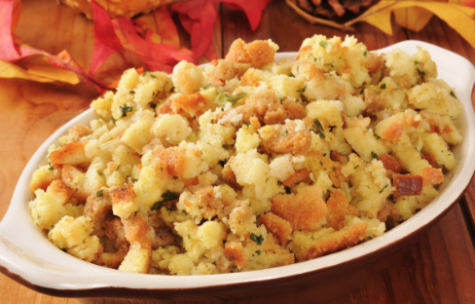 Gravy
Whether it is drowning your mashed potatoes, paired with your turkey, or on top of your rolls, gravy is a simple yet versatile addition to your table. It is something you can put on any of your dishes on Thanksgiving, and a definite need to have at the table!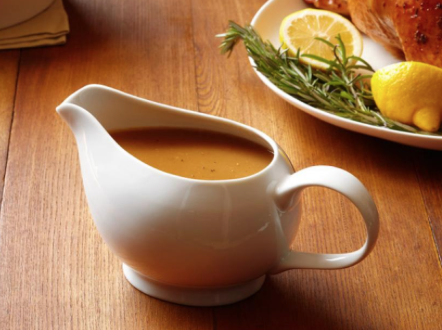 Rolls
Rolls may be a side of your family dinner almost every night, but there is just something about bread that everyone loves, especially on Thanksgiving. This filling food is a really dangerous one as you can always go back for more, but it's just that good. Served warm and with butter is the way to go for this one!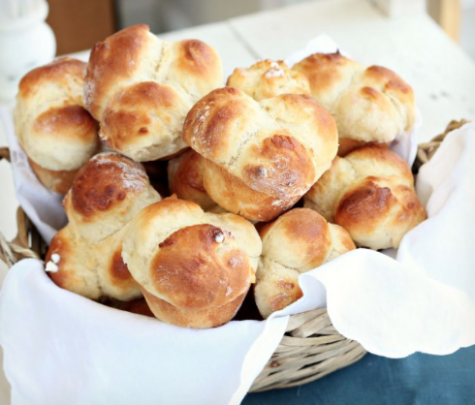 Cranberry Sauce
Whether it is canned or homemade, cranberry sauce is an iconic side dish for Thanksgiving. This brightens up your plate and adds a tart flavor to all your savory foods. It is also a very easy thing to put together, because all you need is some cranberries and a cup of sugar.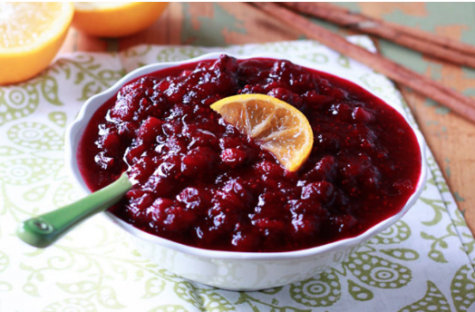 Sweet Potatoes
Some people might not be a fan of sweet potatoes but how could someone not like them when it is covered with a layer of marshmallows. The vegetables get disguised and this dish is practically a dessert not a side. It is perfect for those with a sweet tooth!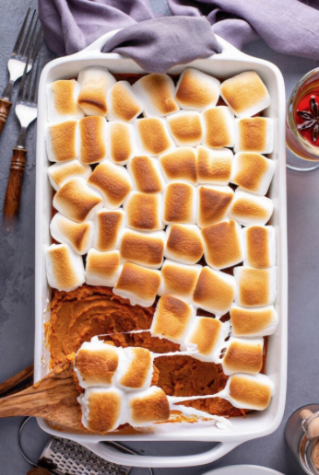 Thanksgiving sides ranked: 
Mashed potatoes

Macaroni and cheese 

Green Bean casserole 

Stuffing 

Gravy 

Rolls 

Cranberry sauce 

Sweet potatoes
About the Writers
Marley Heitman, Staff Writer
Marley Heitman is a senior at Lake Forest High School. She plays on the Varsity Field Hockey and Lacrosse team. Her favorite subject is English. She enjoys...
Julia Knipfer, Staff Writer
Julia Knipfer is a senior at Lake Forest High School. Her favorite subject is science. Outside of school she spends most of her time at dance but when...