Behind the Desk at the Front Office
Walsh, McDermand connect with students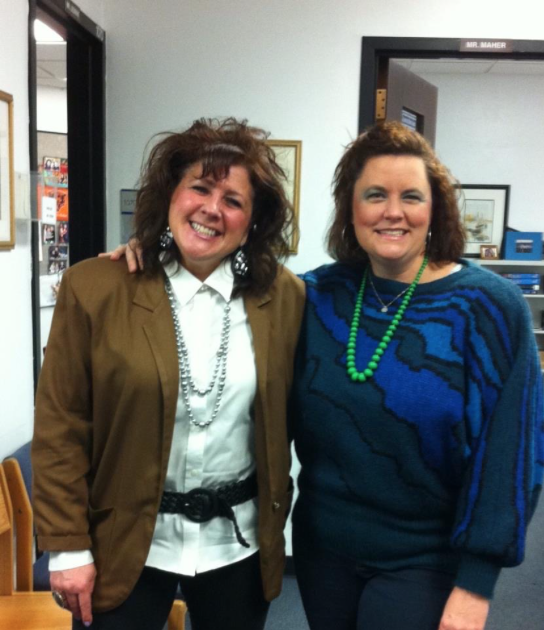 Many of you may know Melanie Walsh (aka Coach Speck) and Patrice McDermand who work in the front office, but you may not know how much they do around the school.
Walsh has been working here since 1995, right after she graduated from college. McDermand used to live in Florida but quit her job to be a stay at home mom for her three kids when her husband passed away in 2002. She moved here in 2008 and took this job, and has been here ever since.
They both work in the office, one of the busiest places in the school, but their specific duties differ greatly.
Walsh manages the buses, writes all the progress cards for unexcused absences, and issues detentions for tardies. McDermand, on the other hand, is the main attendance person, taking all calls regarding attendance and giving passes to students signing in and out.
"Managing the buses can be very hectic and chaotic, especially when students miss the bus," Walsh said.
Both get a lot of opportunities to interact with students. Because Walsh works with all the tardies, she is always trying to find students to sit down with them and talk about the issue.
"I am trying to teach the kids a life skill, that punctuality is very important in life. They need to start learning that now," she said.
McDermand interacts with the students as well, and might even be the closest to students out of all staff at LFHS. She loves meeting and working with kids, and even staying in touch with many of them beyond their years at high school.
"It has been an honor and privilege to work with so many incredible families, and I'm always sad when I get to the youngest family member, or as I call them, the 'last of the legends,'" she said. "My picture wall of old students helps me to smile and get through each day."
Not only does Walsh work in the attendance office, but she also coached the Varsity Field Hockey Team for 22 years, retiring in 2016. As well as Field Hockey, she has coached cheerleading, soccer, and she currently coaches the JV lacrosse team.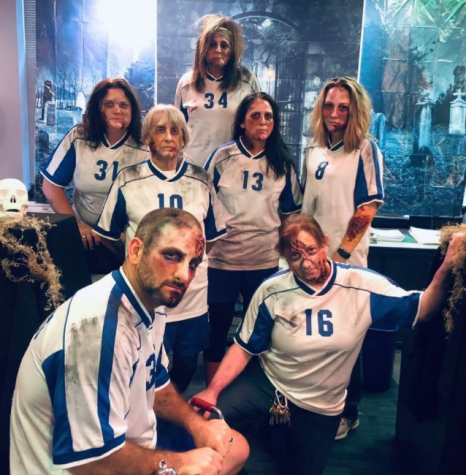 She loves the relationships she makes with kids, the team bonding, and watching them grow throughout the season.
"When I teach a skill or a play, it's at first difficult for players to learn, but when it clicks it's the best feeling and cool part of coaching," she said.
Meanwhile, McDermand is the club sponsor for Young Americans for Freedom (Y.A.F). She also works the clock at a lot of athletic events such as soccer, field hockey, lacrosse, and wrestling.
The two of them love working here, and in fact, Walsh has a daughter here, Molly.
"Unlike most students, Molly likes having me here. It's neat watching how she's progressing through high school," she said.
McDermand is like a second mother to some of the students, which is a cool experience for her and students.
"I couldn't ask for a better job of being able to hear from and help so many kids every year. I love being one of the students 'trusted go-to' people. It makes it all worthwhile." Patrice said.
About the Writer
Marley Heitman, Staff Writer
Marley Heitman is a senior at Lake Forest High School. She plays on the Varsity Field Hockey and Lacrosse team. Her favorite subject is English. She enjoys...