Mission To Malawi: Student Dream is Becoming a Reality
AP Environmental Science Class hopes to raise $30,000 for school in Africa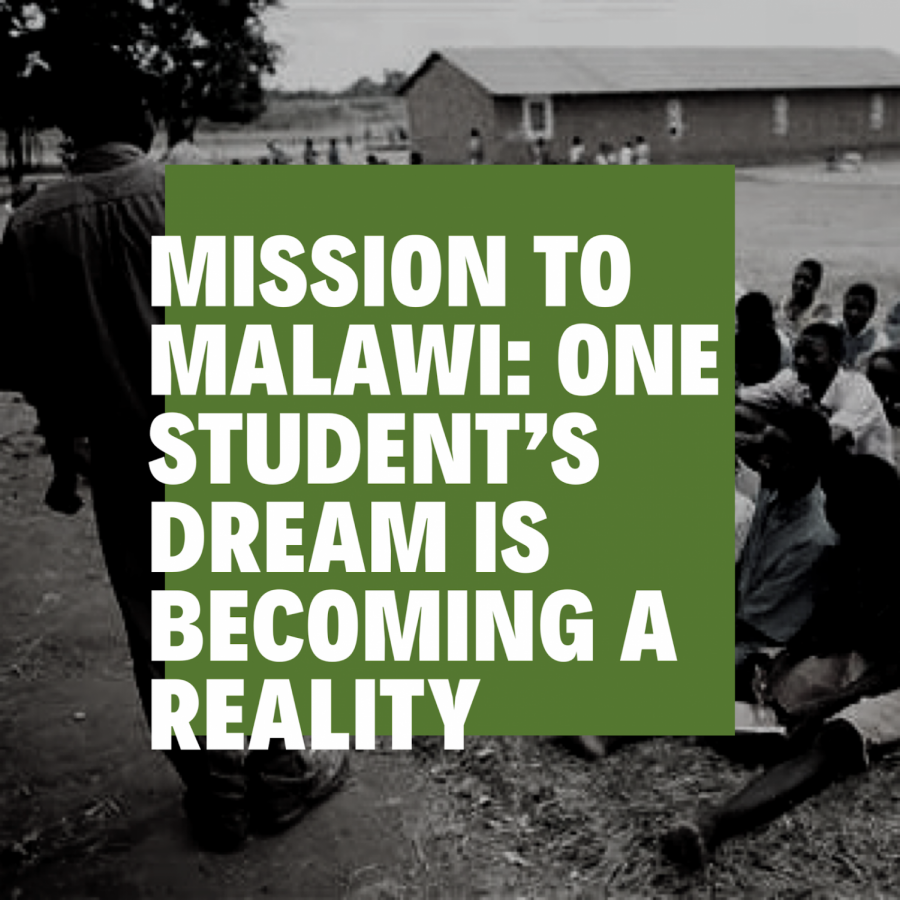 People correlate the phrase "making a difference" to many things, from reposting a Bill Nye video about climate change to your Instagram story to volunteering with a sports team at "Feed My Starving Children" or "Bernie's Book Bank." However, few individuals have the courage and motivation to raise $30,000, organize the building of a school in a third-world country with a major foundation, and then proceed to go to Africa and build that school with other motivated leaders their age.
But that is exactly what the AP Environmental Science class plans to accomplish.
Junior Emily Bertram came up with the idea after her teacher, Mary Beth Nawor, told the class about students who had donated money to give books to children in Africa, and after some research, her idea took off. With the help of Mrs. Nawor and her AP Environmental Science class, she set her plan in motion earlier this month.
"I made a presentation for my AP Environmental Science class, and I presented it to them, hoping they would help me with the project, and then after that, I wrote thousands of emails to people," Bertram explained. "I got in contact with the buildOn company, and I've been emailing back and forth with them, figuring logistics out, and I've gone to meetings, talking about it with my counselor and with my teacher, Mrs. Nawor, who has been super helpful."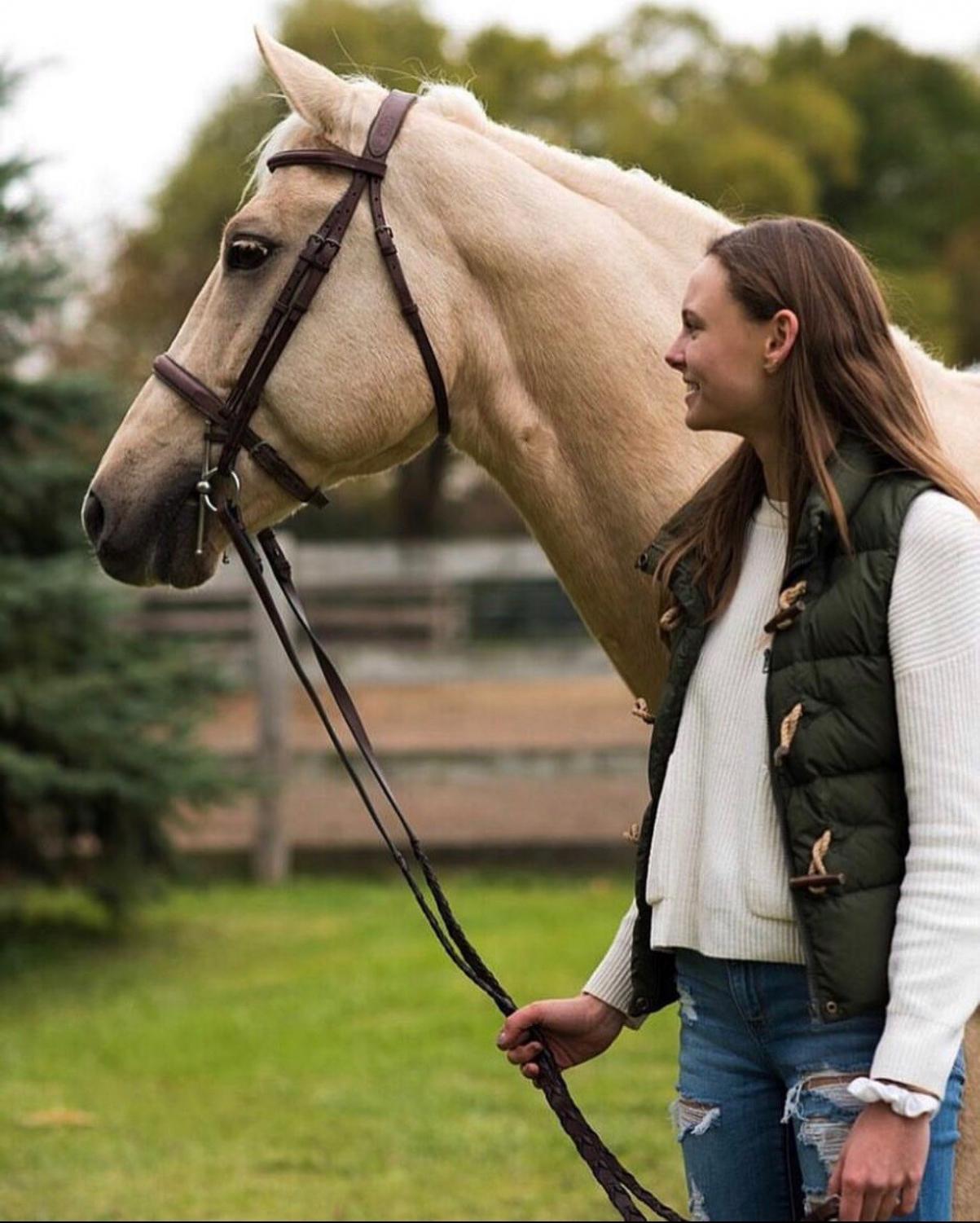 The foundation that Bertram is partnering with, buildOn, is a nonprofit organization started by Jim Ziolkowski to build schools in third world countries around the world, so that current and future generations of children have the basis of education underneath them to get their footing, and hopefully, help them out of poverty, while also connecting with the community they are helping through their culture. Bertram, who has gone on trips with her church to help fix houses, felt a connection to this message and wanted to do her part.
Nawor says Betram "spearheaded the project" and did a lot of the information gathering about buildOn.
"The project is now a whole class project with all student participating in different awareness and fundraising activities," she said.
Betram says previous trips have "made a lasting impression" on her.
"I've helped people in the past through my church. We go on a work trip every year, and there was one time where I sat down with one of the owners of the house we were working on, and we talked for hours," she said. "It definitely made a lasting impression on me, just hearing all of his stories, and I would hope that it made an impression on him; just sitting down and talking to someone, because a lot of them aren't able to do that. I would hope that when we go to the village in Malawi, just sitting and talking with them and building a connection with them would help them, along with us, to build a school."
However, in order for those connections to be made, the class need to raise $30,000 first. After raising $10,000, they can solidify the dates of the trek to Africa, when they will build the school, most likely sometime in late July. Assembling a team to go with Bertram is a process in itself: the interested students have to fill out an application that will be reviewed by a panel of teachers, not by Bertram herself.
Bertram, despite the amount of work this will take, is optimistic and motivated by the challenge.
"My personal vision for this project is to do a couple of super successful fundraisers, raise the $30,000 in as little time as possible, get a bunch of super fun student leaders to come with me to Africa to build the school, make a strong connection with the village there, and hopefully do it again next year," Bertram explained.
For those who are interested, there is a meeting after school today in Mrs Nawor's classroom (Room 234). A speaker from buildOn will be in attendance to talk about the company. There are three aspects to the informational session: one will be for people who want to go on trek and want more information, two will be if people want to be put on an email list for volunteering for future fundraiser events, and three will be a Q&A session, as well as when donations can be made to the fund.
As for this inspired student's advice, Bertram says it was a simple process. If you truly want to make a difference, getting started only takes a bit of effort.
"Do your research. There are a ton of incredible organizations out there who do stuff like this every day." Bertram said. "You can even get involved locally, at our school, like the Human Rights Club that runs the thrift store here at school, and in local community efforts, like at churches and the Women's Club. There's just so many ways to get involved, so there's no reason not to."
Donations to this buildOn project can be made here. If you have any further questions, please contact Emily Bertram at [email protected]
This story has been updated to include more information about the work the AP Environmental class contributed to project.
About the Writer
Laine Gamrath, Staff Writer
Laine Gamrath is a senior at Lake Forest High School. She participates in all the school theatre productions as well as Madrigals and as a TA for the Foresters...