What's in- the tie-dye craze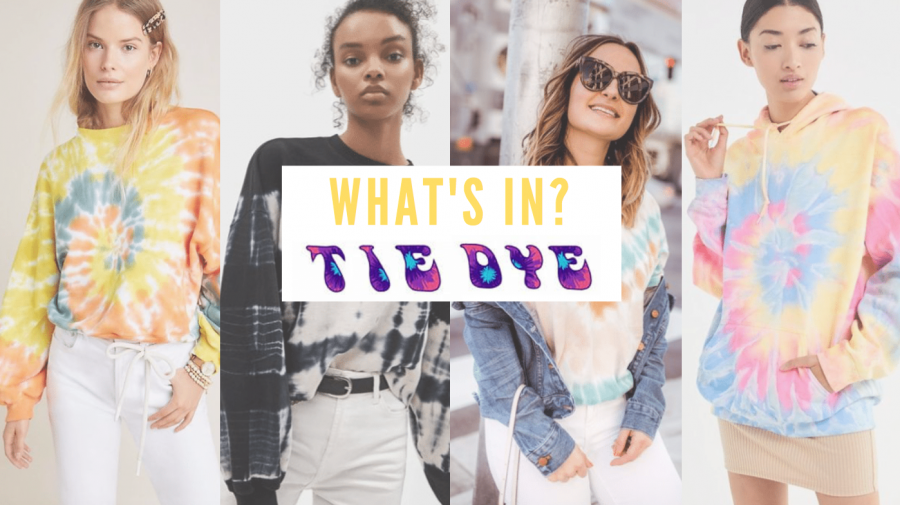 If you've taken a look around the halls of LFHS recently, there's one standout pattern littering the clothes of students everywhere. Originating in the 60's, the trend of tie-dye is coming back, showing itself on people's sweatshirts, shoes, and everything in between. 
Here's some tie-dye articles of clothing from both a cheaper and a higher end if you're interested in hopping on the tie die craze!
Sweatshirts
Tie dye sweatshirts can be found at a variety of different qualities and prices, and here I found a sweatshirt from both Zaful and Urban Outfitters. These sweatshirts are perfect for when you want to dress comfortably, but still want to stay on-trend.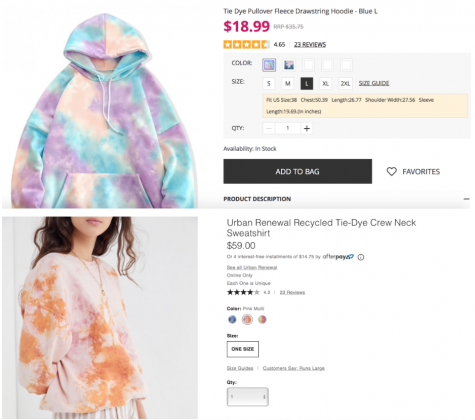 Sweatpants
Similar to sweatshirts, these sweatpants offer a fun twist to an otherwise comfortable piece of clothing. Available from Public Desire and Urban Outfitters once again, these sweatpants look both cozy and fashionable for the winter season.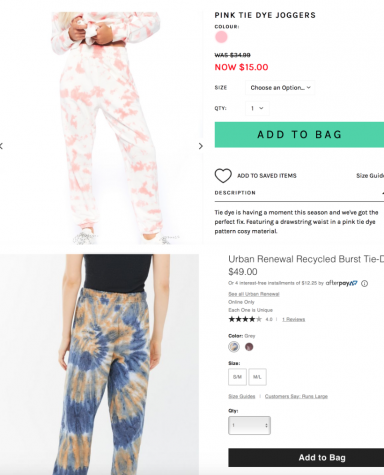 T-shirts
A look that can be made by hand or bought from the store, you really can't go wrong with a tie dye t-shirt. Available in a variety of colors and patterns, these shirts spice up any outfit, whether layered under a cardigan or paired with a pair of jeans. Check out some tie-dye shirts from Romwe or Urban Outfitters, who is clearly killing the tie-dye game.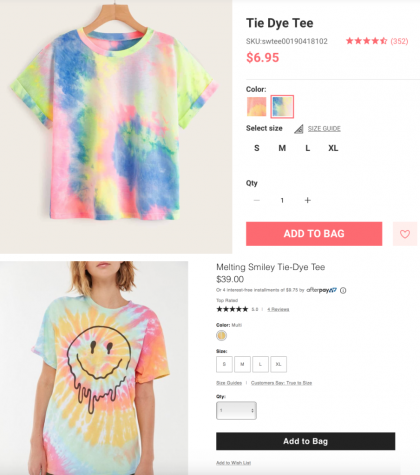 Accessories
Since, like I said before, almost anything we wear these days can be found in a tie-dye pattern, here are two accessories I found to complete a tie dye look. Check out a hat from Urban Outfitters or Free People, or socks from Urban Outfitters, but don't stop there! Online, you can find phone cases, scrunchies, and really anything else to satisfy your tie-dye needs.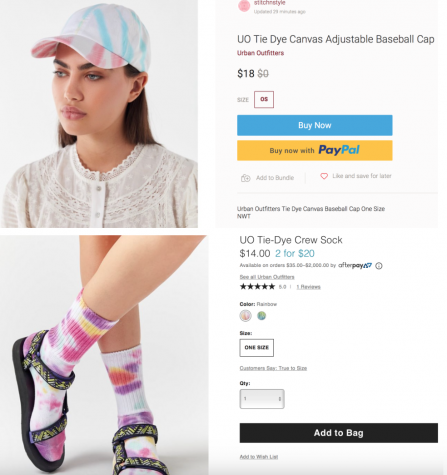 About the Writer
Ava Manelis, Editor-in-Chief
Ava Manelis is a senior at LFHS who is on the poms team. She has been taking Journalism for a year now, and is back again as an Editor-in-Chief of the...