Lake Forest Varsity Girls Gymnastics Preview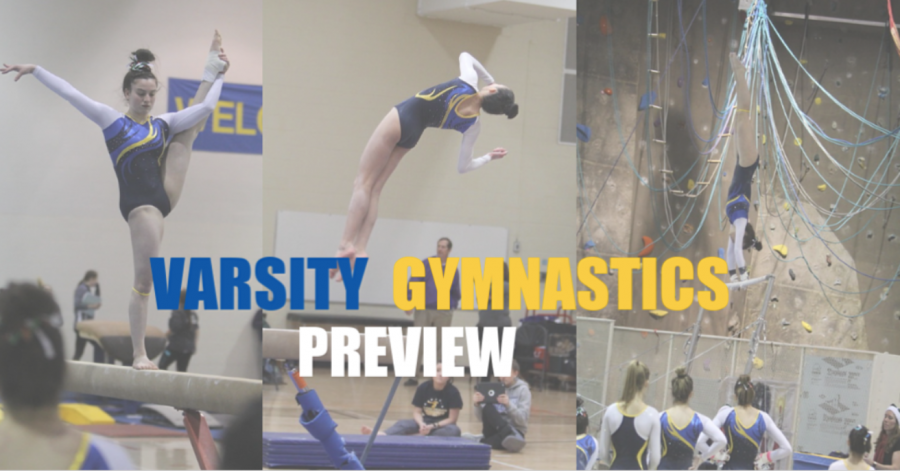 High school coaches can agonize over the process of selecting their varsity squad, rightfully so with all of the talent here at LFHS. But, this was definitely not the case for the Girls Varsity Gymnastics team this past week.
With all six of the team's top-performing gymnasts returning from last season, coach Brittany Moccia saw tryouts as a mere formality.
Needless to say, the team has high expectations for this season following a season in which the team placed second at Regionals and fifth at Sectionals. They also broke a total team record score, combing for 142.65 points at a home meet against Libertyville. That record is currently 6th on the top 10 team scores. 
Led by captains Sophie Prozument and Gianna Pasquesi, this year's team hopes to send members back to Sectional and State tournaments. Junior Kristin Fisch placed first at Regionals and second at Sectionals, both in All-Around, which led her to State. She ended with a 10th place finish for vault and a 9th place finish for beam. 
"It was a new experience and the amount of pressure was unexpected," said Fisch on her sophomore season. "I'm hoping to improve my skills and build my confidence for this year."
Although Fisch had better expectations for the tournament, she has higher hopes for the upcoming season. 
Other key members of the team include sophomores Madison Miks and Taylor Cekay, who advanced to State alongside Fisch, and junior Nelli Fleming. There is a high possibility of new underclassmen joining this team this week and making it even stronger, but assessments of these possible gymnasts will have to wait until after tryouts. 
One of these potential call-ups is Fisch's younger sister, Reagan. The freshman has had lots of club gymnastics experience and could be a key member on this year's team. After a heavy underclassmen presence last year, the team will turn to its older members for guidance. 
After last year's season, Gianna Pasquesi is focused on a few key points in order to help her team succeed this season. Pasquesi was an important member of the team who also qualified for Sectionals last year. 
"It's super important to be consistent the entire season. Treating every meet and invitational just like State would help prepare the team and make sure that we can handle the nerves," said Pasquesi. "If we can start to do that at the beginning of the season I think we will be better prepared."
The Girls Varsity Gymnastics team begins their season on December 4th vs. Warren at home.
Team Roster:
Sophie Prozument (Sr.)
Gianna Pasquesi (Jr.)
Kristin Fisch (Jr.)
Nelli Fleming (Jr.)
Taylor Cekay (So.)
Madison Miks (So.)
Emily Chabraja (So.)
Lindsay Fontana (So.)
Reagan Fisch (Fr.)
Annie Swift (Fr.)
About the Writer
Rory Summerville, Staff Writer
Rory Summerville is a junior at Lake Forest High School. She is a member of the girls cross country team and manages the girls varsity basketball team....