Scouts Set to Square Off With Old Rival Deerfield In Quarterfinals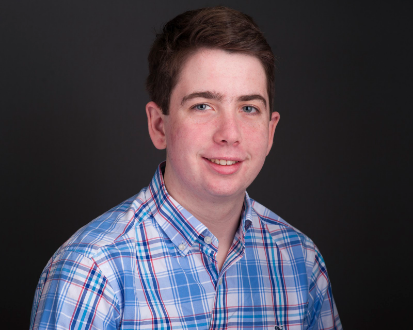 After beating the No. 3 seeded Belvidere North Blue Thunder and the No. 6 seeded Kaneland Knights, the No. 14 seeded Scouts will have their toughest test of their postseason journey as the No. 2 seeded Deerfield Warriors take the three and a half mile trip up Waukegan Road, entering Varsity Field with one of their best seasons in recent memory.
Deerfield currently sits at 9-2 on the year with playoff wins over No. 15 seeded Crystal Lake South (35-0) and No. 7 Kenwood (28-13).  They finished 2nd in the North Central Suburban Conference during the regular season, just behind Maine West.
The Scouts are now up to seven wins this year (7-4) and are coming off their most complete performance of the season. However, this is a Deerfield team that is going to seize the opportunity in front of them.
This round of the playoffs is pretty unfamiliar territory for the Warriors, especially considering they missed the playoffs a season ago.
In contrast, Lake Forest has been to the Quarterfinals many times in the Coach Spagnoli era, with their most recent matchup in 2016 when they were defeated by a talented Prairie Ridge team, who went on to win the Class 6A state title that season.
Deerfield went 2-2 against teams that qualified for the playoffs this regular season, and 5-0 against non-playoff teams, which is very similar to Kaneland, the Scouts opponent a week ago.  
This Deerfield offense isn't something like the Scouts saw last week, as they are averaging only 26 points per game (Kaneland had an average of 40).  The defense will be a huge factor for the Scouts this week and if they put together another performance like they did last week, they will have a sizable advantage.
Throughout the 2019 postseason, we have been able to see how much the North Suburban Conference has helped benefit Lake Forest. This conference is full of high-level competition from big schools which ultimately prepare the Scouts for the postseason. 
"Playing talented schools in our conference really gives us the idea of what to expect entering games against real tough competition," said senior long snapper Sam Volpe.
The 14th seeded Scouts have all the momentum coming into this game, coming off of three straight wins (three playoff wins in the mind of Scout players), and their best all-around performance.
This is an old rivalry renewed here in the third round of the IHSA State Playoffs, and it will be a cold and physical battle.  Home field advantage and the power of the Scout defense will ultimately be too much for the Warriors to handle and the Scouts will live to play another week.
Score Prediction
LFHS 27, DHS 14
Quick Facts
Scouts Current Record: (7-4) NSC (4-3) 
Kickoff: 1 p.m. Saturday 11/16
Location: Varsity Field at LFHS West Campus
Scout Nation Theme: BLACK OUT
DON'T FORGET TO PURCHASE YOUR TICKETS FOR THE GAME! TICKETS ARE $7 AND CAN BE PURCHASED DURING THE LUNCH PERIODS ON NOVEMBER 14TH AND NOVEMBER 15th