Nine Scouts Set to Sign this Wednesday
Hang on for a minute...we're trying to find some more stories you might like.
The National Letter of Intent or "Signing Days" are very important days for Scouts who will continue their athletic careers beyond the doors of LFHS. With the first signing day Wednesday, many athletes who have committed will sign over their intent to play at their respective college teams.
Seniors Nicole Doucette, Halle Douglass, Ingrid Falls, Alyssa Marquis, Bridget Mitchell, Breck Nowik, Elise Stanley, Kennedy Stein, and Chase Waggoner will each sign this week. It will take place in the cafeteria at 3:30 p.m.
The trio of soccer players Nicole Doucette, Ingrid Falls, and Bridget Mitchell will sign to Northwestern University in Evanston.
"I am so excited to be able to a great school with two of my best friends, and I am beyond thankful for the opportunity to continue doing what I love at the collegiate level," Falls said.
Mitchell spoke similarly to her teammate, and said, "I decided I wanted to go to Northwestern because their coaching staff is unlike any other and I wanted a good mix of athletics and academics. I can't wait to go there next year, especially with two of my best friends."
Finally, Doucette said that she chose Northwestern because she also loved the school and the fact that it's close to home so her family can go to the majority of her soccer games. 
Read more about the trio in AJ Shaw's article on their commitment to Northwestern here.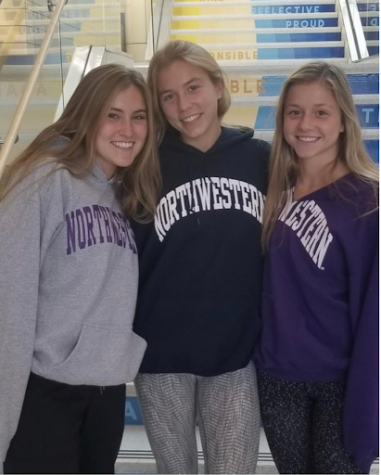 Halle Douglass will attend the University of Wisconsin-Madison next year to continue her basketball career.
"I'm so excited for next year because Wisconsin has always been like a second home to me," she said. "All the coaches and players truly made me feel like family every time I was up there."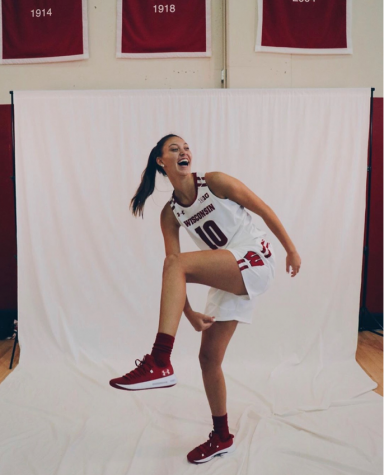 Alyssa Marquis will play soccer at the University of Toledo next year.
Marquis said she decided on Toledo because she felt so at home when she was there and loved the coaches and the team.
"I think it's the perfect distance away from home and also the campus is beautiful. I am so so excited for the next four years," she said.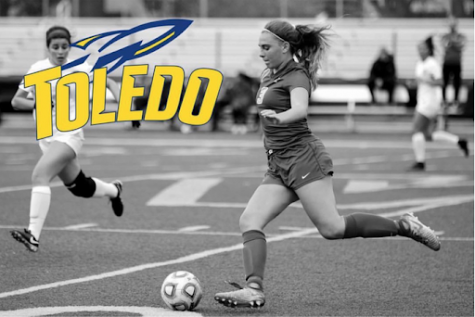 Breck Nowik will be signing to the University of Illinois at Chicago for baseball. 
He chose this school because they have a great baseball program and because he has always had the dream to play at Division I level. 
"I like being in the city and how I will be close to home so my family, friends, and coaches could come to watch me play," he said. "Overall, the baseball program fits who I am as a player and I know my game will continue to improve at UIC."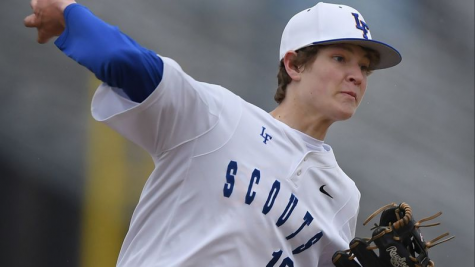 Elise Stanley will be committing to John Hopkins University in Baltimore, Maryland to advance her career in soccer.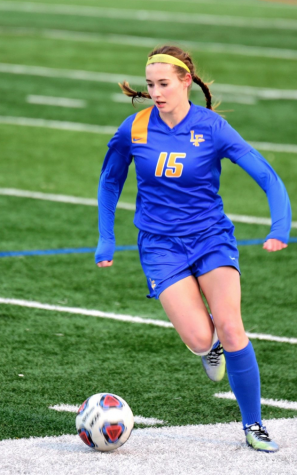 Continuing her hockey career, Kennedy Stein will be signing over to Augsburg University.
"When I visited, I met the whole team and I really liked them all. It's a smaller school, but across the street from the University of Minnesota, so you get the feeling of a bigger school," she said about her future home.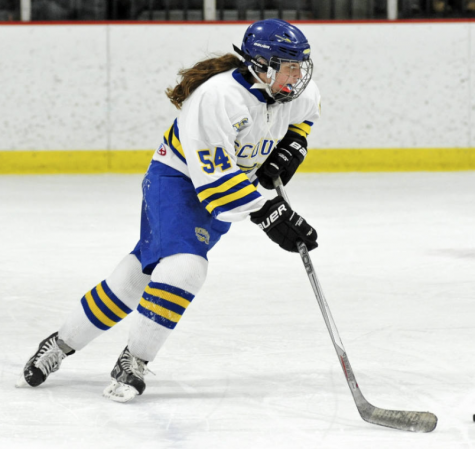 Lastly, Chase Waggoner will be signing to the University of Illinois for wrestling.
Waggoner says that wrestling, specifically as a Fighting Illini, in college has been a long-time dream for him.
"I can't wait to join the team down in Champagne next fall," he said. "The family dynamic of the team, as well as the exciting opportunities to pursue a career in business, has encouraged me to make this decision."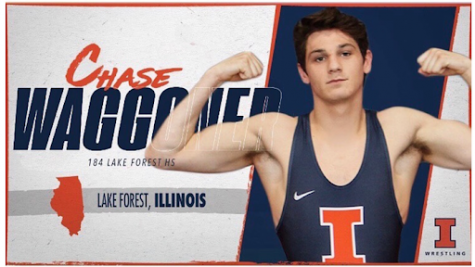 About the Writer
Ava Manelis, Editor-in-Chief
Ava Manelis is a senior at LFHS who is on the poms team. She has been taking Journalism for a year now, and is back again as an Editor-in-Chief of the...