Suzy's Swirl 3 Fall Flavors Review
Hang on for a minute...we're trying to find some more stories you might like.
Every fall brings cold weather, which brings pumpkin spice lattes, hot chocolate, and so much more. 
The frozen yogurt eaters, however, always find their way back to Suzy's Swirl in Lake Bluff. While the treats they sell are cold, their seasonal Autumn flavors draw the same pumpkin spice lovers. With a 50% student discount from 6-9pm on Tuesdays, make sure to try the following to-die-for flavors:
Pumpkin Pie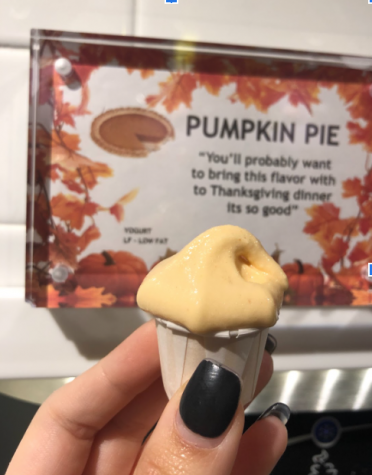 If you've ever had a pumpkin spice latte, you'd think they just turned it into a frozen yogurt and sold it. It holds the same level of sugar and spice, along with an almost zesty taste. 
One thing that sets it apart from other pumpkin ice-creams is that it's low-fat. This option is great for high school students, especially, that want to get a fall treat while trying to cut the fat for school sports. 
One thing that it lacked, however, was richness. It had a more watery consistency compared to Suzy's Swirl's other fro-yos. Regardless, it still tastes exactly how you'd expect it to taste when you read the label!
Autumn Spice Crunch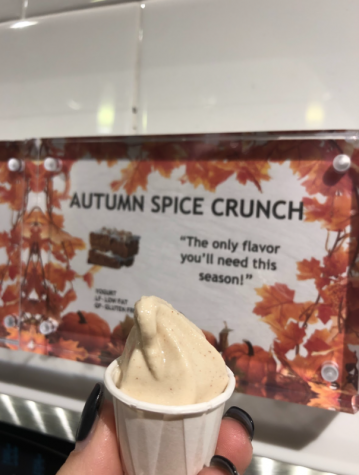 Suzy's Autumn Spice Crunch was another hit for their seasonal fall flavors. It's taste is richer than the pumpkin, and tastes exactly like an iced spice square–very sugary and sweet. 
Tying into the winter season as well, this flavor gives off an almost gingerbread taste, and makes you feel warm inside, despite its cold temperature. Along with being low-fat, it is gluten free, which helps draw in a bigger audience of fro-yo lovers!
Flavors of Fall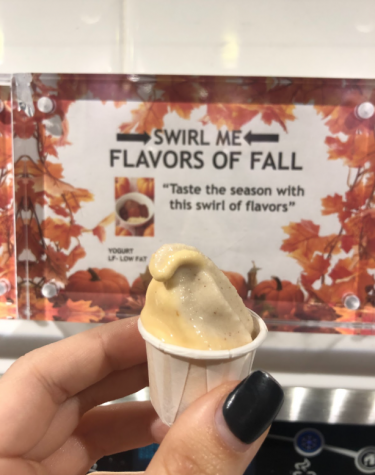 When the two come together, "Pumpkin Pie" and "Spice Crunch" swirl to form Flavors of Fall. This low-fat flavor tastes like pumpkin spice and chai latte mixed into one. 
Its overpowering of spice makes it sort of an acquired taste, but those who the previously mentioned drinks will love this fro-yo. The one downside to this flavor is that it already has so much flavor, that adding too many toppings can dull the way it was supposed to be enjoyed. 
Regardless, this delicious fall treat truly embodies its name.
Next time you're in the mood for a frozen treat, these three flavors at local Suzy's Swirl will help make that craving complete! 🙂
About the Writer
Caroline Allard, Staff Writer
Caroline Allard is a senior at Lake Forest High School. She spends most of her time practicing with the Varsity Dance Team. Her favorite subject is business,...