An Ode to Cross Country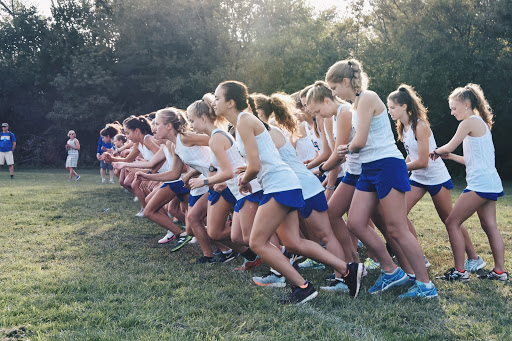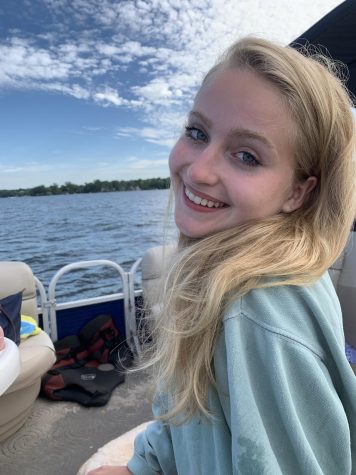 Last weekend, I woke up with the crushing realization that I am no longer a cross country athlete, nor will I ever be again. At the end of my last ever practice, my coach talked to my team about how we will likely never be on a team again. Sure, we can continue to run, we can race, we can have running buddies—but it will never be the same.
Thanks to the support of my incredible cross country team, running has become an integral part of who I am. My ever-growing passion for running has enriched all aspects of my life. Running has given me lifelong skills such as perseverance, resilience, and mental toughness. It has helped me become a better student, friend, and daughter.
Really, it has made me an all-around better person.
"
Even when running seemed impossible, when I was tired, sick, and absolutely unmotivated to run, I laced up my shoes and went out anyways."
Like so much of life, in cross country you get out what you put in. For me, I put my entire heart and soul into running. I trained in snowy sub-freezing temperatures all winter, where running gloves became my best friend. I trained during spring break, running alongside canals in Amsterdam. I even attempted to train on the school's France trip by running up and down the stairs in the hotel with my fellow running friends (unsurprisingly, it did not go over well with our chaperone.)
Even when running seemed impossible, when I was tired, sick, and absolutely unmotivated to run, I laced up my shoes and went out anyways. Never have I ever regretted a run.
All of this grueling hard work eventually paid off. I started running my sophomore year, barely able to finish running one mile. Last month, I ran 10. My first ever three-mile cross country race I finished in just over 28 minutes. This season, my fastest race was completed in 20:29.
Cross country races require a level of physical effort that differs from most exercise; you will never truly understand the level of endurance unless you have run a longer distance race. Cross country races entail three miles of burning lungs and aching legs, pushing until you feel like you are going to pass out (sometimes people do), and running through whatever conditions you find yourself in. No matter what, you cannot stop pushing. Before a race, teammates like to reassure each other with the phrase "you can do anything for x minutes." Of course, this phrase cannot be taken literally. But it is nonetheless comforting.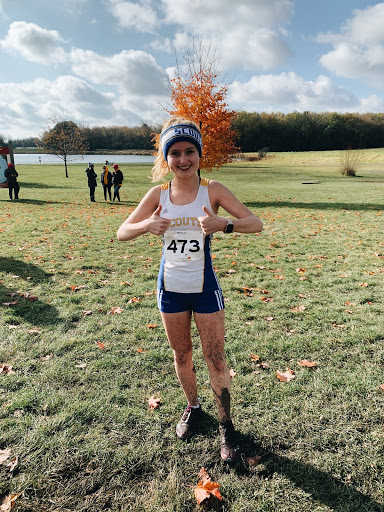 Because of cross country, I have learned to push through discomfort and come out better for it. These painful races have made me stronger. They've developed me into the fighter that I am today.
I am going to miss my team. I'm going to miss our team pumpkin. I'm going to miss our pre-race dances. I'm going to miss the posters we made for each other, our team dinners, our treehouse excursions, our undying support system, and everything in between.
To any underclassmen reading this: treasure your time on your team. As cliche as it sounds, you don't realize what you have until you no longer have it. Don't take it for granted. It will be gone sooner than you think.