Rabjohns takes second straight singles title; Scouts first in 2A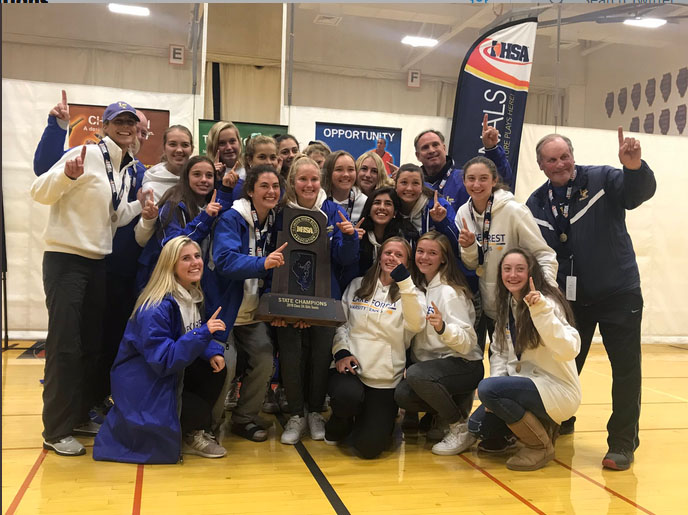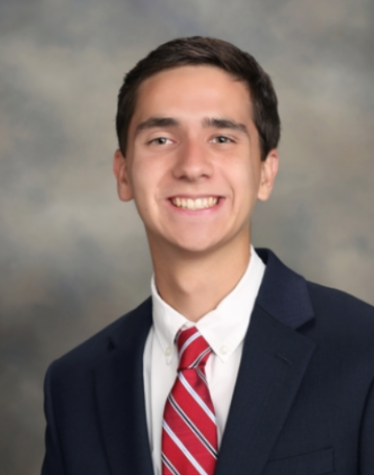 Another year, another state title.
Entering championship Saturday in Buffalo Grove with junior Kiley Rabjohns steamrolling her way through her competition on Friday to reach the finals, there was no shortage of confidence that Rabjohns would win her second straight state singles championship. However, falling just short as a team last year, the Scouts needed others to rise to the occasion to bring a second trophy back to Lake Forest High School.
On Friday, Rabjohns defeated Naperville's Hannah Neuman 6-1, 6-3 in the quarterfinals and Hinsdale's Nicole Hu 6-1, 6-0 in the semifinals to set herself up in position to win Saturday. 
Her victory in two sets over Rockford's Belen Nevenhoven 7-5, 6-2 in the 2A singles championship was not only Rabjohns second, but helped the Scouts take the team title with 39 points, the program's sixth state title and fourth under head coach Denise Murphy.
Finding herself in a tight match, Rabjohns knew she had to come through for her team.
"It was amazing, and I knew that our team had won which made it so much better. All the people that were there and ran over made the moment so amazing. I couldn't have done it without everyone's support on the team," Rabjohns said.
To put into perspective the dominance by the Scouts, the team started the first day of the tournament leading the pack and never relinquished it the rest of play to earn a team state title a year after finishing in second. Besides Rabjohns' efforts, the Scouts were lifted by the play of their experienced doubles members. Seniors Nika Belova and Salma Alsikafi took four points for the Scouts in the quarterfinals with a defeat of 6-4, 6-2 over New Trier and finished in fourth after a close defeat by Hinsdale (Central) in the third place match-up.
Along with Rabjohns in the singles tournament, her sister Autumn, a freshman, finished in fifth place to open her high school career. 
In her last hurrah as Scout, senior Keaton Wilhelm, a three year varsity member, is full of satisfaction after the years of dedication she gave the sport.
 "It's hard to explain what it feels like when an entire team's goal comes true. Knowing all of our hard work and determination paid off after not only one season but years of playing tennis, it felt unreal, hard to fathom. Winning state is the best way to end my high school tennis career and I'm so grateful I was apart of this team," she said.
Although the Scouts will lose multiple seniors come next fall, Lili and Clara Goshgarian have a shot to advance deeper into state play after falling in the quarterfinals Friday. Rabjohns, a future Northwestern Wildcat, returns for her final season looking to win three straight singles championship while her sister has the chance to follow in her footsteps during her sophomore season.
For now, the Scouts can enjoy being on top for the sixth time as a program before heading back to work.
About the Writer
Michael Raupp, Sports Editor
Michael Raupp returns to The Forest Scout for his senior year as a sports editor. He is a member of the boys' cross country team in the fall and track...