Girls Tennis Team Heads To State For Second Straight Season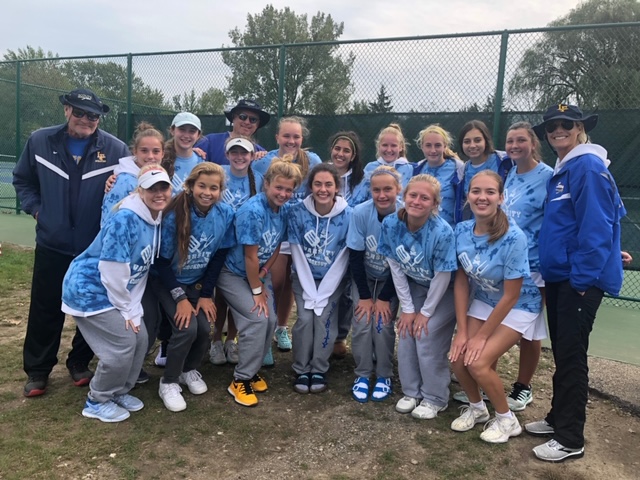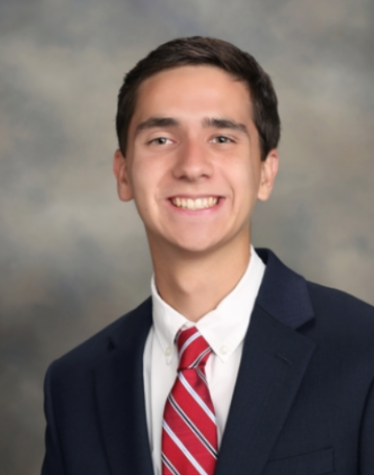 For the second straight year, the Lake Forest Girls Tennis team captured the Highland Park Sectional Championship last Saturday. The Scouts topped the leaderboard with a score of 27 points, a conclusive victory over second place Deerfield (15) and Highland Park (12).
After being crowned North Suburban Conference champions the week before, the girls continued taking care of opponents, and left sectionals with an opportunity to take home the coveted piece of hardware they have worked for all season long: a state championship trophy.
Senior Salma Alsikafi, who will be competing in the state doubles competition Friday and Saturday, attributes her success at sectionals to those around her.
"Winning sectionals was honestly one of the coolest things I've ever done. It was so rewarding to win individually, but it was winning as a team that made it that much better," Alsikafi said.
Alsikafi and senior Nika Belova defeated Highland Park's duo of twins in three sets and will be advancing to state in the doubles competition along with junior teammates Clara and Lili Goshgarian.
With Alsikafi and others already showcasing the ability to elevate their play in the pressures of reaching a state final, the Scouts head to Buffalo Grove with the mindset of any other match.
"I'm looking forward to state. I'm not really nervous for it because I'll be playing these matches the same way I've played all the others: loose. I don't overthink anything while I'm on the court, I let my instincts take over," she said. 
Along with the two double pairs, junior Kiley Rabjohns, a Northwestern tennis commit, and her sister, freshman Autumn Rabjohns, will be competing in the singles division.
Senior teammate Catherine Pasquella similarly expressed the strong team dynamic that has helped the team return to the position they were in last October.
"I look at our team and see 18 girls who simply love being together. Before anything, we're friends. We love spending time together which makes the sport and season that much more enjoyable. At matches we are all cuddled up under layers of blankets, and at practice we are all pushing each other to become the best player, teammate, and person they can be. It has been an absolute pleasure and joy to be on the Lake Forest girls varsity tennis team," Pasquella said. 
The Scouts kick off play Friday at 9 a.m. and the finals will be held Saturday in Buffalo Grove and look to bring home some more hardware. Regardless of how those competing do, it is evident that each of the 18 members on the team are fully backed by one another through thick and thin.
"We are always the loudest team out there and everyone support each other no matter what. I'm so proud of the team and what the girls have accomplished and am honored to be a part of it, senior Grace Gescheidle said.
About the Writer
Michael Raupp, Sports Editor
Michael Raupp returns to The Forest Scout for his senior year as a sports editor. He is a member of the boys' cross country team in the fall and track...