Outfit of the Week featuring Freddie Wacker
This week we have freshman Freddie Wacker with the outfit of the week! Freddie's navy blue t-shirt is from Stussy and he paired it with classic khaki pants from Vineyard Vines. To bring the whole look together he wore neon green and white sneakers from Crown to bring a fun pop of color to his outfit.
Freddie's classic, yet perfectly on-trend style is clearly shown through this outfit and is a minimalistic look that you can never go wrong with!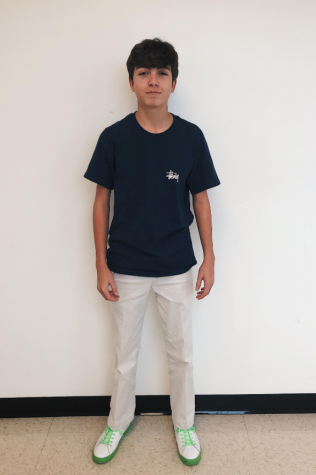 What is your favorite store to shop at?
While Freddie likes to shop at many stores and change up his looks often, his favorite store is Footlocker.
What is your go-to look?
A go-to look for Freddie is "Something I like and it has to be unique and different"
What's one clothing item you can't live without?
Something Freddie finds vital to his wardrobe, he said were hoodies.