The Dish: La Plancha Loca
Hang on for a minute...we're trying to find some more stories you might like.
La Plancha Loca is a small taco joint just inside of Highwood where one can go to find the tastiest tacos and authentic Mexican food. La Plancha Loca is not only convenient in its close location but a delicious restaurant just off of Sheridan that offers all kinds of tacos from flavorful fish, to grilled shrimp. If you're lucky enough to be close to this local restaurant, it is worth trying out. 
Atmosphere: 9/10 
Upon entry of La Plancha Loca, you are immediately welcomed by the kitchen, as well as the Spanish music playing in the background. With signs and decorations hanging on the walls, La Plancha Loca gives off a very "home feeling" vibe. To go along with the "home feeling" vibe, they supply the customers popular Mexican drinks in a wide variety of "Jarritos" and Mexican Coke. With a very welcoming environment and the home feel to La Plancha, it earned a very solid 9/10 rating for the atmosphere. 
Service: 9/10
When we entered La Plancha Loca, we were greeted enthusiastically by all of the employees working there. With this being said, there were only three employees, so that caused our food to be delayed a little bit. However, that was the only downside to the service as the employees kept conversation with the customers the whole time they were working. They were also very open about their restaurant and allowed us to film almost everything in their restaurant. This gracious hospitality and great employees helped earn a 9/10 for the service. 
Food Quality: 9/10
Although finding an authentic Mexican restaurant on the North Shore is pretty common, La Plancha Loca is up there with the best of them. With over 15 different options for tacos, La Plancha Loca has some of the best diversity of tacos. In ordering the al pastor, skirt steak, and ribeye tacos, we weren't exactly sure what we were getting into. We quickly found out. The al pastor tacos were delicious, as the marinated pork was complemented with pineapple and an onion cilantro mix. The onion cilantro mix was also included in the skirt steak tacos which was also very good. The ribeye tacos were also very satisfactory as the steak, onions, and salsa complimented each other very nicely. The one minor knock was that in the al pastor and skirt steak tacos, the onion and cilantro mix took the flavor away from the meat just a little bit, bringing the food quality down to a very respectable 9/10. 
Affordability: 8/10 
For two tacos and a drink, the price came out to $7.80, which is relatively average for a Mexican restaurant. Finding a Mexican restaurant much cheaper than this is very difficult as most Mexican restaurants usually have the same prices for their food. With this being said, although the tacos and drink were the average prices, the chips and guacamole were an astounding $7.50. Hoping to get some chips and guacamole as we entered, we were surprised by the price and shied away from them. Besides the chips and guacamole being so expensive, the rest of the meal was very affordable, earning a 8/10 for affordability. 
Overall: 4.4 out of 5 spears
About the Writers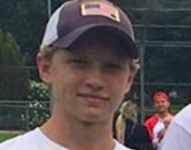 Luke Davis, Staff Writer
Luke Davis is a junior at Lake Forest High School. He is a member of the soccer team, as well as the volleyball team. Outside of school he enjoys spending...
Wilson Irvin, Staff Writer
Wilson Irvin is a junior at Lake Forest High School. He is a member of the junior student council and plays soccer and baseball for the high school. Outside...