Scouts Pursue Extending the Win Streak to Three Against Libertyville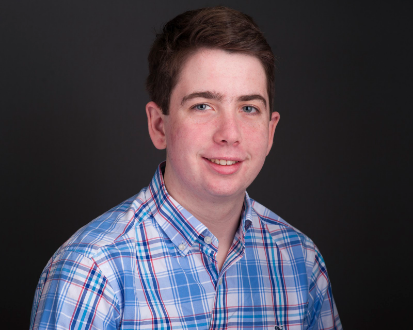 The name Libertyville just sounds different in the town of Lake Forest more than any other place. The black and orange are just ten minutes west of Scout territory, just a short drive down 176.  This is the built-in rival for every student who has ever walked the halls of LFHS.  
This game had meaning last year as the Scouts were on the brink of being eliminated from playoff contention. Lake Forest was able to squeak by with a 16-9 win on the road against the Wildcats. These two teams don't like each other. It doesn't matter how good or bad each team is, this will be a great game.  
Both teams are coming into this game with confidence, and just like last week this game will have major playoff implications. Libertyville sits at 3-4 on the year fighting for their playoff lives, trying not to miss the playoffs for consecutive years after a disappointing 2-7 2018 season.  
Libertyville quarterback Blake Ellingson, who was out all of last year, has given this Wildcat offense a very high ceiling this year. Last week he got the offense going with a 72 yard  touchdown pass and the rest was history in their 29-7 win over Mundelein last week. The defense, especially the secondary, is going to have to step up big for the Scouts.  
As for Lake Forest, this is a team that since putting Richie Hoskins in at quarterback have outscored their opponents 74-0 in the last two games.  Yes, one of those games was against Waukegan, but Zion-Benton was a playoff team last year, something many people seem to forget. Having senior defensive end Rylie Mills back on the field has certainly been a tremendous help as well with the Scouts regaining full strength in that powerful front seven.  
Libertyville is facing elimination with this game. This is a must win for the Scouts as well.  Yes, five wins (assuming the Scouts get there) will get you into the playoffs, but it doesn't guarantee a playoff bid. Six wins will guarantee Lake Forest a tenth straight, and that will come with wins over rivals Libertyville and Stevenson. But before we get ahead of ourselves, one-game-at-a-time playoff mode has to be on for all 48 minutes on Friday night.  
Varsity Field needs to have one of the best atmospheres it as ever had this Friday. The crowd plays a factor, especially when it is a must win home game against your rival. Two games remain in the 2019 regular season, and the Scouts control their own destiny. 
With the mentality that this team has had for the past couple of games and the quality of play in which Lake Forest is playing at, the Scouts will win this ball game.
Score Prediction
LFHS 27, LHS 10
Quick Facts
Scouts Current Record: (4-3) NSC (3-2)
Kickoff: 7:30 p.m.
Location: Varsity Field at LFHS West Campus
Broadcast: LFHS New Media Facebook Page starting at 7:30 p.m.
Scout Nation Theme: The annual PINK scOUT game
#ScoutPride