What To Expect on a Saturday: CFB Week 8 Preview
When Games Become Battles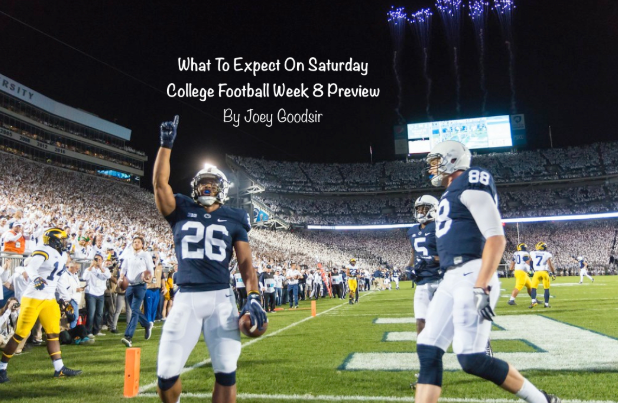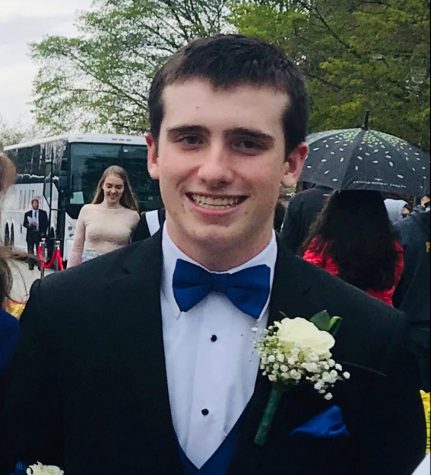 In last week's preview, the theme was waiting on THE game that would set the College Football world on fire. It was the calm chalkiness before a chaotic storm, but I didn't know exactly when the transition would happen.
Then, immediately, as if on cue…
…there it is.
Buckle up, because the defining weeks of the season will now be every week. These incoming matchups will be the wins and losses the committee and all of us refer back to, and this will be your place to form a watch schedule that includes the most of them.
But first, let's go back…
About Last Week
I went 7-3, making me 61-21 (74.4%) overall. I didn't get the big upset, but at least I correctly picked unranked Temple's upset of #23 Memphis! Not doing much for you? Ok, got it.
Even outside of that big upset that made all the headlines, last Saturday was entertaining, with big stage matchups finally thrilling the CFB world with more parity. 
It all began with the Red River Shootout, which (as I predicted) remained close until Oklahoma pulled away late. 
The run threat was an effective alternative as I described, but I heavily underappreciated the much-improved Sooner defense. While I don't think they are currently "in," they are a big threat for the future if an offense that good can actually be accompanied by a competent unit on the other side of the ball.
The afternoon was similar in game development, but a little less competitive. A&M made some noise early on (along with The 12th Man, as usual), but once the Tide got settled it was a cold, emotionless win.
Tua finally turned the ball over too. Bench him (lol).
Lastly, the big night game was an epic that went back in forth all night. Death Valley was on point as usual, and they were excited to see the Tigers take control late.
This is the big statement for LSU. With this win, they are now a grounded stake in all the playoff talk.
Time to look at the fun that awaits us on Saturday…
Noon Game of The Week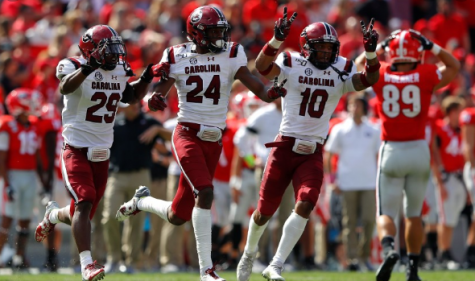 #9 Florida @ South Carolina
When: 11:00 CT
TV: ESPN
Rain (Above 40%)?
Where: Williams-Brice Stadium (Columbia, SC)
Series History: UF leads 27-3-9 (Last Time: UF won 35-31 in 2018)
Don't get me wrong, the Florida schedule has been a relative gauntlet in many ways, and that is why this is the third straight week your author is previewing them.
BUT…there is a little bit of a facade with the way this whole narrative is portrayed at times. The way SEC coaches often hide behind the "SEC is so hard" buzz phrases after every loss can sometimes be laughable — SEC Shorts wasn't afraid to hilariously make fun of this aspect of themselves this week in the frame of the Georgia upset:
Dan Mullen also wasn't afraid to talk big game about the SEC after the Gators' loss to LSU, and he used it to pivot and pinpoint this game as another huge matchup for Florida.
Really? I mean, maybe for the noon slot (which is why you are reading about it here) but not overall. It doesn't even compare to the game that they had just lost, and its merits rely on a sudden upset by a STILL unranked team we don't know too much about yet.
The point is, the SEC has a unique culture that enables unmitigated praising of how great the conference is to collectively boost their playoff stock — and it should be in your own benefit as an educated fan to find the real truth rather than the distorted truth. It's a good conference AND it's not the only thing. While I can't necessarily trust the CFP committee to distinguish that in the near future, I sure hope they can surprise me. 
At this point, we know about Florida, so let's meet the overnight superstars of last week to see how they will match up.
Will Muschamp boasts a Gamecocks team that leads with an aggressive and grimey defense. This isn't your Dan Mullen Florida team that is led by offensive production. While Carolina has a servicable offense that was able to execute given the big opportunities last week, the leading factor is a defense that stays strong in the backfield and halts their opponents.
Given all of that, I think this is a game that will be decided by the team that takes the most ownership and makes the least mistakes in the first half. 
Both teams will be coming into the game with notable emotions, as Carolina just had their Super Bowl, while Florida split two big battles in consecutive weeks. The Gators will want to take care of business early, and South Carolina will want to mess with that plan.
I think things will remain closer and scrappy because of the lack of emotion left in the tank for both teams this week, but I think Florida can muscle it out as the team that has a talent advantage and is more capable of adjustment.
Florida Wins, 31-20
Who's Your Pick for Noon Game of the Week: Week 8?
#9 Florida (0%, 0 Votes)
South Carolina (0%, 0 Votes)
Total Voters: 0

Loading ...
Other Noon Games of Note
11:00 CT:
#3 Clemson @ Louisville (ABC)
West Virginia @ #5 Oklahoma (FOX)
Afternoon Game of The Week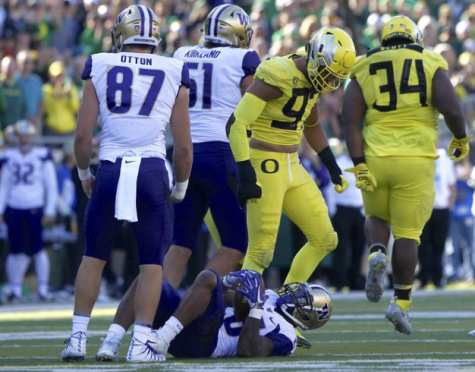 #12 Oregon @ #25 Washington
When: 2:30 CT
TV: ABC
Rain (Above 40%)?
Where: Husky Stadium (Seattle, WA)
Series History: UW leads 60-5-46 (Last Time: UO won 30-27 in 2018)
The PAC 12 has not been discussed much recently, so this game will be crucial. This is the opportunity of one of these two teams to become the only potential playoff posterboy for the west this year. Either one will need a PAC 12 championship and a clean record going forward, or it is another year of fifth wheeling for this Power 5 conference. 
The visiting Ducks were shoved by the Auburn Tigers to swiftly begin the season, but have gathered wins equally as swiftly throughout the rest of the season. This is the first big Oregon game since August, so the team will finally have a chance at bouncing back into playoff discourse.
They still have Justin Herbert behind a strong offensive line, and that gives them an edge in offensive production. The interesting thing however, is their defense has performed extremely well in the past few weeks. This game will decide how much any of that means.
The Huskies return home to Seattle, settling into this matchup very unfortunately. While their defense can be torn apart with running, their passing defense gives solid room for Oregon to get things done. On offense, Washington's pass game leads – the main threat that the Ducks defense obliterates.
While the Oregon defense is probably not as dominant as they are statistically portrayed going into this one, they will still shut things down against Washington for the most part, giving Herbert and the offense plenty of room to comfortably put this one away.
Oregon Wins, 38-20
Who's Your Pick for Afternoon Game of the Week: Week 8?
#12 Oregon (100%, 1 Votes)
#25 Washington (0%, 0 Votes)
Total Voters: 1

Loading ...
Other Afternoon Games of Note
5:00 CT:
#17 Arizona State @ #13 Utah (PAC12) *Keep an eye on this*
Night Game of The Week

#16 Michigan @ #7 Penn State
When: 6:30 CT
TV: ABC
Rain (Above 40%)?
Where: Beaver Stadium (State College, PA)
Series History: UM leads 14-8 (Last Time: UM won 42-7 in 2018)
When I talked about season-resonating matchups every week, this takes the cake for this week. It's got everything – the hype atmosphere, the juicy storylines, the butterfly impacts.
I don't like it. I have to cover it and I don't like it. I don't like it because I'm turning 18 today and across my whole life (11 of those years being seasons I can actually remember) I cannot recall a time where watching Michigan Football has been less fun than this season. 
I barely even want to get into it. This season of games has been my least favorite to watch — even considering the much darker years of the program — as a result of the fact that so much indisputable talent has indisputably failed to execute, with a coaching staff that has failed to make adjustments once again.
They enter into a rowdy White Out featuring a Penn State team that is not the juggernaut they were in the blowout two years back. However, they survived Kinnick last week and will get deserved credit for that. The Nitanny Lions and Wolverines match up very even, which grants an entertaining, hard fought game.
But no. I refuse to believe that until I see it. These stats will stab me over and over throughout pregame, but I might as well rattle them off for everyone for the billionth time: Michigan hasn't beaten a ranked team on the road since 2006, and despite all of the successful rebuilding of his coaching tenure, Harbaugh is 0-7 as an underdog, and 1-9 against top ten opponents. Until the exception to these rules are shown, I expect absolutely nothing different on Saturday.
I'm still an idiot, and will still support the team as hard as I ever have — hoping for the seemingly impossible. It's far from impossible, especially if the offense somehow starts to click, but I just can't say for sure that I will. Is this is just the way it always has to be? If so, then that makes for quite a Happy Birthday. Go Blue.
NFL Preview writer Michael Raupp's Unbiased Pick Coming Soon…
Who's Your Pick for Night Game of the Week: Week 8?
#7 Penn State (100%, 2 Votes)
#16 Michigan (0%, 0 Votes)
Total Voters: 2

Loading ...
Other Night Games of Note
Tennessee @ #1 Alabama*
*I was just making sure you were still paying attention. Bama wins, although the opposite would be the greatest upset in College Football history. With a master plan like this though, who knows…
#Vols coach Jeremy Pruitt on his game plan for this week: There's a high school team in Arkansas that does an onside kick for every kickoff and never punts. If we could do that and never give Alabama the football this week, that would be a great game plan.

— Wes Rucker (@wesrucker247) October 14, 2019
Yeah, there's not much of anything to flip to. The entire country is just gonna have to watch Michigan get run over with undivided attention…
Maybe less of that next week? *Checks Notes* Dang it.
Late Game of The Week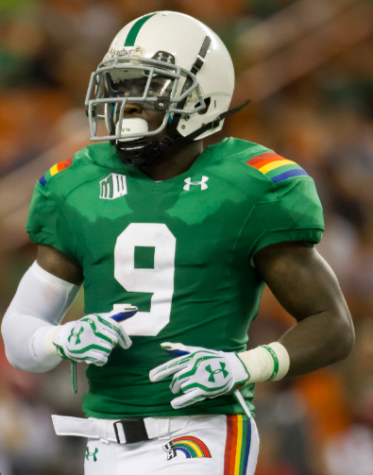 Air Force @ Hawaii
When: 10:00 CT
TV: CBSSN
Rain (Above 40%)?
Where: Aloha Stadium (Honolulu, HI)
Series History: AF leads 13-1-7 (Last Time: UH won 34-27 in 2016)
The day closes out with a historic rivalry game after dark (although it won't be dark there). 
Hawaii returns to Aloha Stadium with a offense that slings it at a high rate, and it works. While this isn't air raid purity, the experience isn't too far off, which makes for perfect football this late. 
Air Force is obviously a military academy, which should already get College Football fans thinking triple option. This is the case as always with the Falcons, but the part that will perk you up is the defense, which is nearly a top 50 unit. 
The key here will be Hawaii's ability to smother a triple option. While the status of this game as a rivalry suggests more familiarity for the Rainbow Warriors to adjust for the unique scheme, it is still a taxing transition. A combination of early lulls from this set up in addition to a productive defense from the Falcons will send the results off into the wild blue yonder.
Air Force Wins, 40-34
Who's Your Pick for Late Game of the Week: Week 8?
Air Force (50%, 1 Votes)
Hawaii (50%, 1 Votes)
Total Voters: 2

Loading ...
Enjoy your Saturday, everyone!
About the Contributor
Joey Goodsir, Editor-In-Chief
Although Joey is astounded it is his senior year, he is excited to be writing and editing at The Forest Scout for a second year - this time as an Editor-in-Chief....