Well-Rounded Domination Leads to Road W for Scouts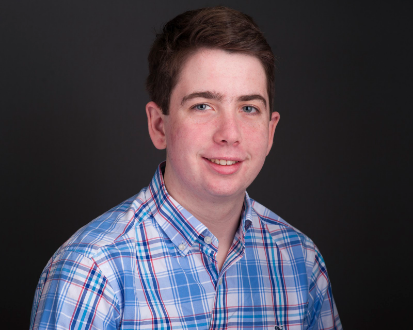 To say that the field conditions at Zion-Benton Township High School were rough Friday night would be a sizeable understatement. This game featured mud, lots of it, and it certainly showed on the white road uniforms the Scouts sported against the ZeeBees.
Despite the conditions of the field the Boys in Blue arguably had their best performance of the year against Zion, coming at a great point in the season with a 26-0 win. Rylie Mills was finally back at full health, which certainly helped out the Scout defense who had been without their best player since Week 2.
The ZeeBees didn't seem to get the memo as Zion came out running the ball right at number 99. It turned out to be a huge mistake considering Mills recorded two tackles and one sack on a single drive.
This game wasn't just muddy, but it was extremely cold as well. With temperatures dipping under 40 degrees and some points with a frigid wind that makes gripping the football that much harder.
This didn't seem to phase Junior quarterback Richie Hoskins as he had a very impressive game. Hoskins was able to scramble at will despite the mud pit featured at the 50-yard line and threw the ball nicely, connecting with Jai Williams for a 15-yard touchdown on one of those throws.
The Lake Forest defense was able to jar the ball loose on a couple of occasions, but Zion was able to jump back on it in time. The Lake Forest defensive unit finally got their hands on the ball, as Zion muffed a punt that was recovered by Mac Uihlein, and sophomore corner Jake Milliman picked off the Zee Bees in the second half. That interception led to a 78-yard touchdown reception from his older brother, senior Connor Milliman.
This has been the best all-around performance from the Scouts in the 2019 campaign so far. The defense, offense, and special teams all turned in a good showing. The defense was able to respond with big stops after letting the ZeeBees in the red zone, the offense took advantage of turnovers, and special teams gave the Scouts a field position advantage all night.
The Scouts have outscored opponents 74-0 in the month of October so far, so it seems the offense has finally found their rhythm at a key point in the season.
Two enormous home games await, this Friday against Libertyville, and on October 25 against Stevenson to close out the regular season.
Scouts Record: (4-3) NSC: (3-2)