Top 10 White Sneakers to wear for High School
MK Peters features the best 10 sneakers you should be wearing during school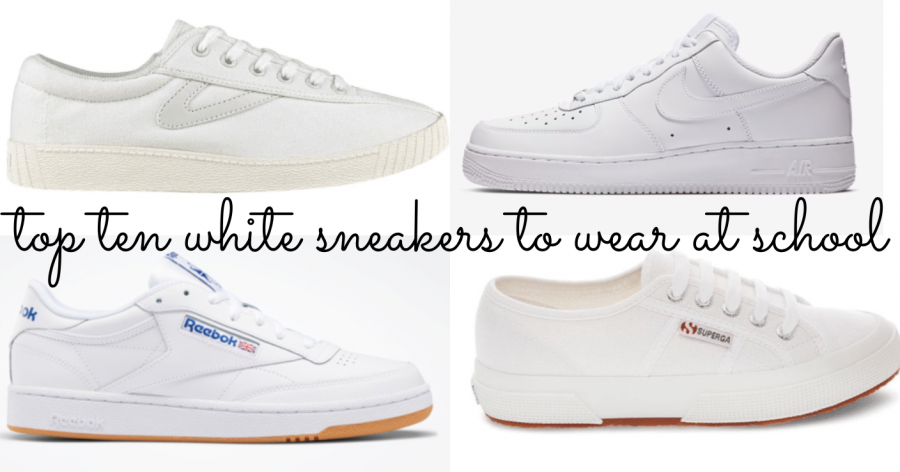 Among the diverse trends walking the halls of LFHS, one item has proven itself a staple in almost everyone's closets for years: a simple white sneaker.
The fresh, clean look of a white athletic shoe lends itself well to almost any look and is an easy and comfortable option for a long day at school. They've even become more popular to wear with dresses to dances.
Since for so many people, sneakers are worn almost daily, it can be hard to find the perfect one. Below, I've listed some popular white sneakers to match any style.
By far one of the most popular shoes of the season, the Nike Air Force 1 is made of white leather, so it can be cleaned to look fresh longer. It has a more structured look, with simple patterns formed with the leather around the shoe and a slightly heavier sole. They can be customized for pops of color around the shoe or kept as fresh white.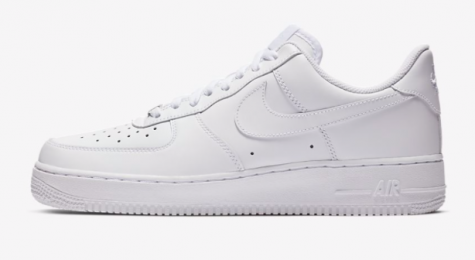 An all time classic, Tretorns are a much lighter, simpler sneaker. The clean, white canvas material makes it a much slimmer shoe, and offsets a white detail on the side that also comes in a variety of colors. It tends to look a little more dressed up than most athletic shoes, but is a great easy shoe for every day at school.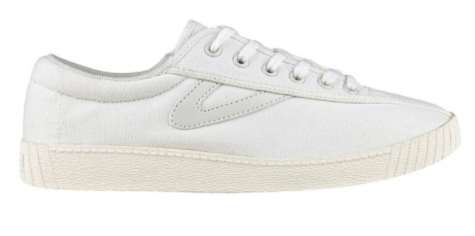 Supergas, much like Tretorns, are made of a clean white canvas for a more classic look. They are a bit bulkier than the Tretorns but still much lighter than the AF1s. They are also offered with a platform sole if you want to stand out more.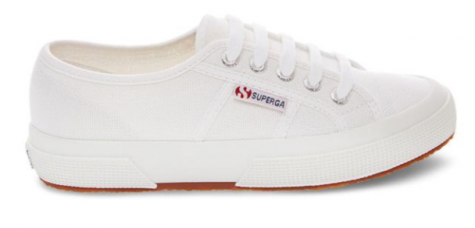 For an edgier look, the Nike Air Jordan 1 is a white, high topped sneaker with bright red tags and big gold stickers instead of laces. The white leather is easy to keep clean, and the zippers make them super easy to pull on in the morning. These are a great option for adding an edge to a simpler outfit.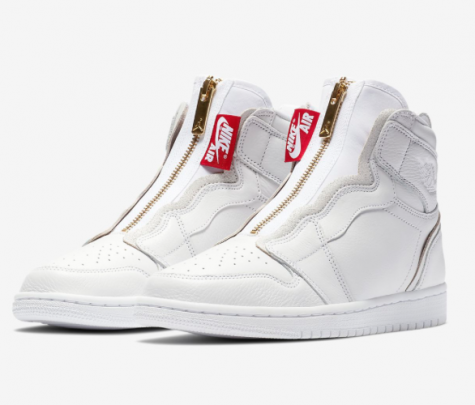 Vans offer a very clean, simple look in their sneakers. The Sk8 Hi is the perfect simple white high top. The simple white canvas and straight lines around the shoe make it work with just about anything. With winter around the corner, white high tops can be a great option for jeans and leggings at school everyday, and this is a much more basic option for that.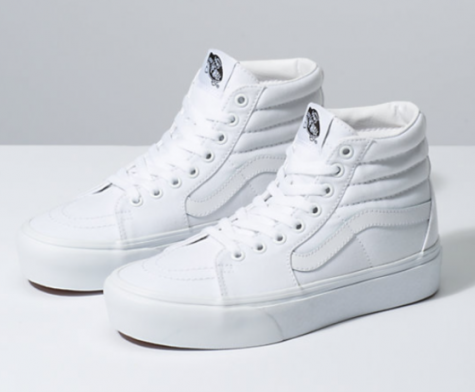 This Reebok is a less commonly seen shoe at LFHS, but also a great option for an easy, every day shoe. The Reebok Club C 85 is similar to the AF1s, but is a bit smaller and comes with some color at the bottom of the sole and on the logo, which is offered in a variety of neons and bright colors to mix up the simple white shoe.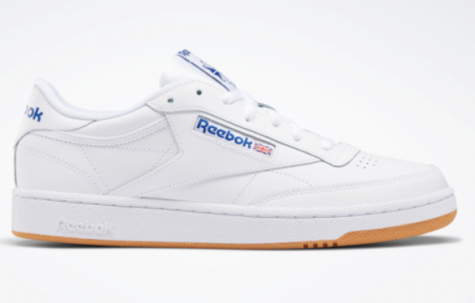 If you are willing to spend some extra money, Golden Goose is perfect for a whote statement sneaker. They are sold distressed with the 'perfect' scuffs and are decorated with a variety of patterns, textures, and colors around the shoe.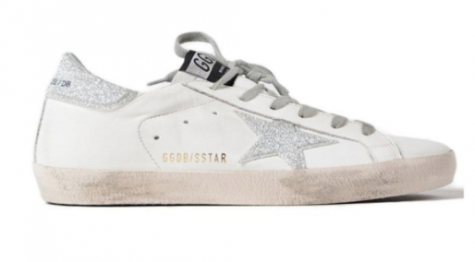 White Converse are a simple, classic look. These white canvas sneakers come much cheaper than some other ones on the list and have a red stripe going around the sole of the shoe for some color. They are also available in a high top version with the classic logo on the ankle.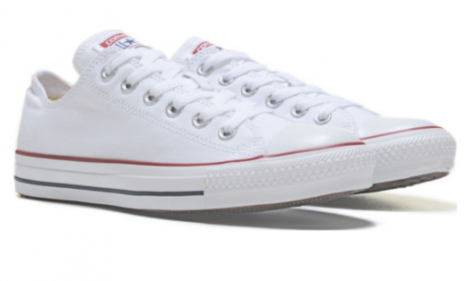 This Puma shoe has more of a design, decorates with gradient gray stripes while keeping its neutral tones. The gold letters pull together the sneaker and make it a great option going into winter, since it has a bit of a darker front.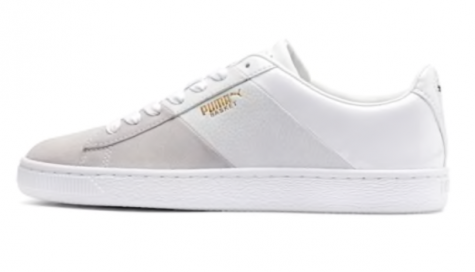 Hope you enjoyed checking out my top 10 white sneakers for this year!
About the Writer
MK Peters, Staff Writer
MK Peters is a Junior at Lake Forest High School. She is a member of the Cross Country and Track teams. Her favorite subject is English, and she likes...