Boys Golf wins Regionals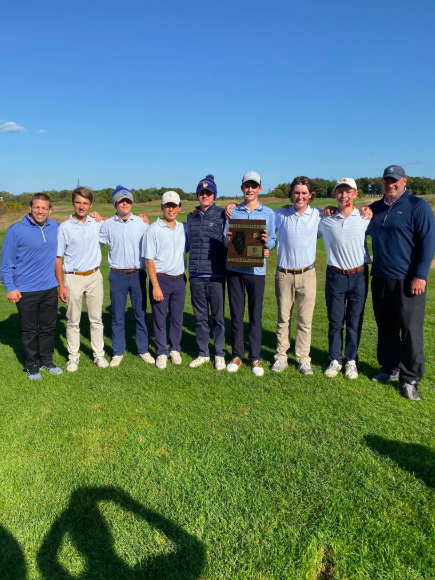 The Boys Varsity Golf Team traveled to Shepherd's Crook Golf Course in Zion on Monday to compete for the Regional Championship. The Scouts took home the win, beating Stevenson by six stokes.
Junior Pierce Grieve and sophomore Jack Marshall (74) led the way for the Scouts. Junior Flynn Bradley followed that up with a 7-over 78, and senior Patrick Moorhead finished fourth on the team with an 85.
It wasn't an easy day at Shepherd's Crook. There was heavy rain over the weekend and 11 mph winds on Monday.
"The conditions were tough and windy, but my putter got hot and the cup felt big today," Grieve said.
Grieve has been stellar lately, earning medalist honors in the last five tournaments he has played in.
Marshall has also been very impressive lately, shooting 2-under and 3-over in his previous two matches.
"Marshall plays with a lot of heart and wants to win as much as anyone." Junior Flynn Bradley said. "It's great to see him put up solid numbers week after week."
As the Scouts look to continue this run down to State, look for Marshall and Grieve to stay hot and try to lead the team under the pressure. For Grieve, this will be his first time since freshman year trying to make a run in the playoffs, but Marshall was part of the team last year that finished 4th, so it is nothing new for him.
The Scouts will be on the road once again on Monday as they head to Kishwaukee Country Club for the Sectional Tournament.
About the Writer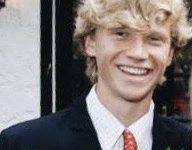 Luke Davis, Sports Editor
Luke Davis is one of the sports editors of The Forest Scout and is a senior at Lake Forest High School. Most of his work is done in the Sports section...