Scouts Field Hockey rolls through first half of the season with win against Deerfield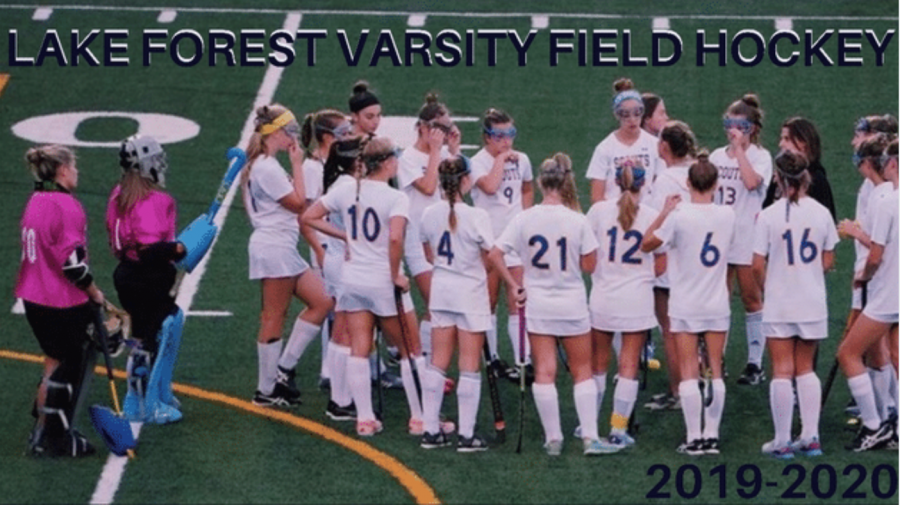 After falling short in the State Championship during the 2018-2019 season, the Lake Forest Varsity Field Hockey team is competing hard and seeing lots of success this new season. The ladies are growing and learning to gear up and take back what they lost last year- the legendary State title. 
This season, the team includes six seniors, 10 juniors and five sophomores. They lost 11 graduating seniors last year, yet still have a very upperclassman-dominate team. 
The girls are rolling, currently standing at 15-4-2 including tournament play. Excluding tournament play, they are 13-1, which their only loss to New Trier. 
Throughout the season, the Scouts have participated in two tournaments: The Gateway Classic in St. Louis and the Husky Invitational at Oak Park-River Forest. During these tournaments, they faced many competitive teams within the state of Illinois, and were able to test their skills against them. As well as states within Illinois, this includes many teams from other states who were defending their State title. 
Last night, the Scouts matched up with the Deerfield Warriors and put on quite a show. Goals were contributed by five different players. 
A quick four minutes into the match, senior captain Gracie McGowan passed to junior Gianna Pasquesi who was able to put their first points on the board. 
The Scouts started getting in their groove about halfway through the first half. Junior Reagan Long scored the next two goals just three minutes apart, which were assisted by junior Julia LeClercq and Pasquesi, respectively.
After a strong 30 minutes of play, the Scouts were up 3-0 with large contributions from not only the offensive line, but from defense too.
The second half was completed with three more Scout goals coming from sophomore Mimi Gordon, senior Marley Heitman, and junior Sophie Gambit, respectively. 
The impressive 6-0 victory was a total result of teamwork as every playing player found themselves adding to the stat sheet in one way or another. Along with that, throughout the game, the Scouts completely dominated offensively and tallied 15 offensive corners. 
With the annual high expectations put onto the Varsity Field Hockey squad, this year's team is doing nothing but living up to that hype. With only a few more weeks until the State Playoffs begin, the girls are hopeful to remain healthy, eager and determined to prepare themselves for their final run. 
Senior Night is this Wednesday at West Campus, and the highly anticipated match-up against New Trier will take place this Friday night in the Trevian Stadium. 
About the Writer
Halle Douglass, Staff Writer
Halle Douglass is a senior at Lake Forest High School, where she keeps herself busy playing basketball. She enjoys spending time with friends and family,...