Offense Shows Signs of Life in Dominant Win Over Waukegan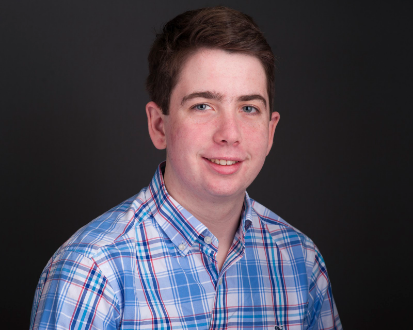 The Scouts were finally able to find some offensive rhythm against the Waukegan Bulldogs last Friday night to put on a dominating performance at Varsity Field.  Led by a new starting quarterback from Friday, junior Richie Hoskins led the Boys in Blue to a 48-0 win over the Bulldogs.
This is the offensive performance this team has been craving all season long, something that this team needed to happen.  With the 48 point performance last Friday, the Scouts outscored their season total 48-37. This was a much needed offensive performance.
Richie Hoskins in his first career Varsity start didn't look too uncomfortable out there as he was slinging the ball down field with confidence. He was able to show off his mobility too.  Jackson Pearre and Michael Clarke are both more of pocket passer quarterbacks so Hoskins' ability to scramble out of the pocket is a game changer. Hoskins finished 7 of 11 for 145 yards and 3 touchdowns, a very impressive debut for the junior.  
Junior Jackson Pearre, who started the previous five games for the Scouts, got into the game in the second half and delivered some solid throws.  
Since the Scouts scored 48 points, that means you know there was some Jahari Scott action on the turf the night of Oct 4.  Scott broke one loose early in the game for a 53 yard touchdown and punched in from 11 yards out later in the game.  
To add to the scoring Kai Kroeger caught a 23 yard touchdown, Matt Grarrigan ran one in from 3 yards out, and Jack Halloran scored from 5 yards out.  
The scoring was very well distributed around the entire roster, especially from guys who don't normally see the endzone.  This was the offensive performance this team needed, especially with the next three games coming up on this schedule.
Scouts Record: (3-3) NSC (2-2)