TFS Fantasy Start 'Em Sit 'Em: Week 5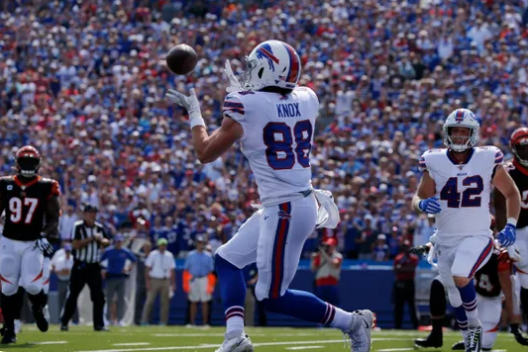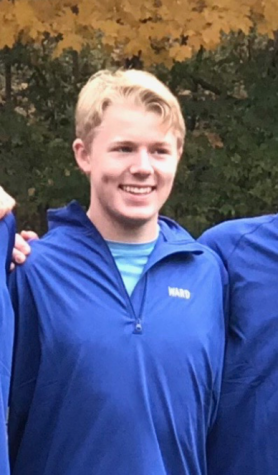 Start 'Em 
QB: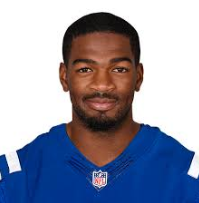 Andrew Luck's surprise retirement was a brutal setback for the Colts. Thankfully, Jacoby Brissett has looked more than capable of leading this offense, throwing at least two touchdown passes in all four games this year. That streak should continue against the Chiefs as the Colts defense that gave up 24 points to the Raiders offense now has to face Patrick Mahomes. Bad news for the Colts, but good news for Brissett's fantasy outlook as he will have to throw early and often to give the Colts a fighting chance.
RB: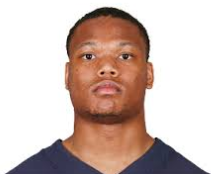 David Montgomery is still looking for his breakout game to appease both Bears fans and fantasy owners alike. He is averaging a mediocre 3.4 YPC this year and only has one touchdown. He should turn things around against the Raiders in London. The Bears are favored to win, so it is likely that Montgomery sees a high workload, leading to a greater chance of breaking off a big run or finding the end zone on a goal line carry. He could easily match last week's 24 touches, and given that Minnesota's defense is much tougher than Oakland's, it seems likely that Montgomery has his best game to date.
WR: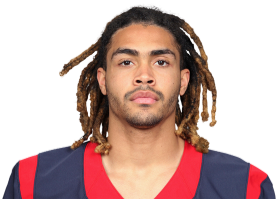 Will Fuller is a boom-bust receiver who has yet to have a boom week. He has been held to under 70 yards in every game so far. However, he would have had 98 yards and a TD against the Panthers last week if Deshaun Watson hadn't overthrown a deep shot to Fuller. He has a juicy matchup against a Falcons secondary that gave up three scores to Titans WRs A.J. Brown and Corey Davis. This is the week that Fuller finally goes off and puts up WR1 numbers.
TE: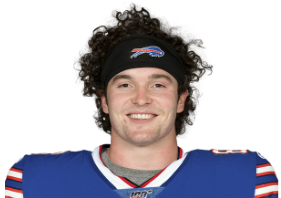 You have probably never heard of Buffalo Bills tight end Dawson Knox. Yet he is quietly starting to have a very productive rookie season, averaging 62.5 yards and 0.5 TDs the past two weeks. This solid production should continue against a Titans defense that surrendered 130 yards to Austin Hooper last week. If you need to pick up a tight end on the waiver wire for this week, Knox is a solid option.
D/ST:
Daniel "Danny Dimes" Jones looked less impressive last week than he did against the Bucs, throwing a pair of interceptions against a mediocre Redskins secondary.. He will now face a more formidable Vikings Defense that has only allowed 15.8 points per game and gotten at least two takeaways in two of their first four games this year. The Vikings may be playing on the road, but their defense is still a solid play this week.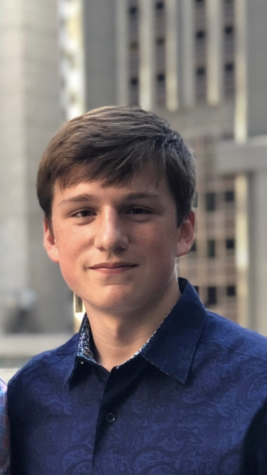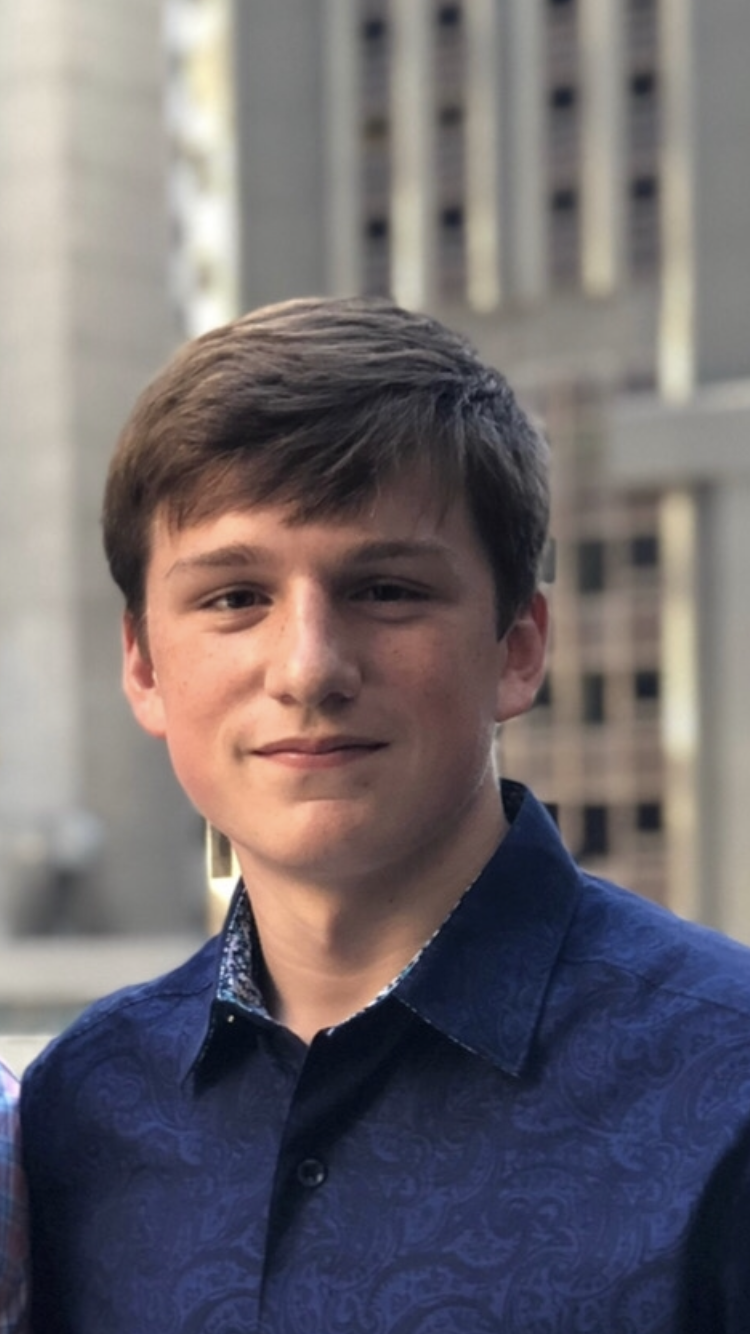 Sit 'Em
QB:
Baker Mayfield has been everything but good this season. His expectations were very high coming into the year with the new and improved Cleveland Browns, but the hype made them a very overrated team coming into the year. Even with all the weapons that Mayfield has, he just doesn't get the job done, especially in the fantasy aspect. Even though he had an alright last week, it was not anything noteworthy to mark a turning point in the season for his production. Expect sub 15 points.
RB: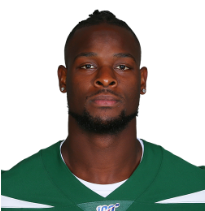 Le'veon Bell has been pretty solid this season, but after a tough week 3 and then a bye, he is now facing a very good Eagles run defense. The Jets don't have much else going for them than their run game, so the Eagles are going to be expecting lots of attempts from him all game and will lock him up. He definitely still has so much value in fantasy football, but if you have any running back depth then I suggest sitting him. Look for him to score only about 10 points.
WR: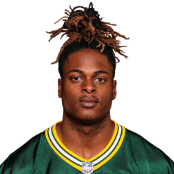 Sitting Davante Adams might sound like a very hot take, but he has a very tough matchup against a stud Cowboys secondary along with having a toe injury. He is already questionable for the game because they don't know if he is going to miss multiple games for his toe, but even if he does play his production will not be anywhere close to his last weeks. Aaron Rodgers as well has not been playing like an elite level quarterback this year, so I would definitely sit Adams this week. In future weeks to come he is a definite start as I expect Rodgers to pick up more, and for Adams to recover from his injury. But, for this week, don't expect more than 10 points.
TE:
Delanie Walker is coming off a horrible week of only scoring 1.4 points. He was impressive in the first couple of weeks, and has been on a straight decline since. This is going to be a tough sit for some teams, which makes sense, but there are many great free agent tight ends in leagues right now who would be a better start. These tight ends would be players such as Austin Hooper or Eric Ebron. Also, Walker is playing the Bills who have the number one defense against tight ends, and are very stingy in the backfield. Expect him to score between 6-8 points.
D/ST: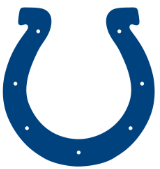 The Colts Defense is currently ranked 23rd in the league, but unfortunately they are playing the number one offense this week: the Kansas City Chiefs. This is going to be an interesting situation based on your fantasy teams, but the Colts defense shouldn't be on your team in the first place — if they are, drop them as soon as possible. They have not proven themselves at all this year, and there are great defenses with good matchups on the waiver every week. I would rather sit my defense than play the Colts because they are likely to get negative points this week.