How to upgrade your wardrobe for fall
All of the closet essentials you need to get your closet ready for the fall season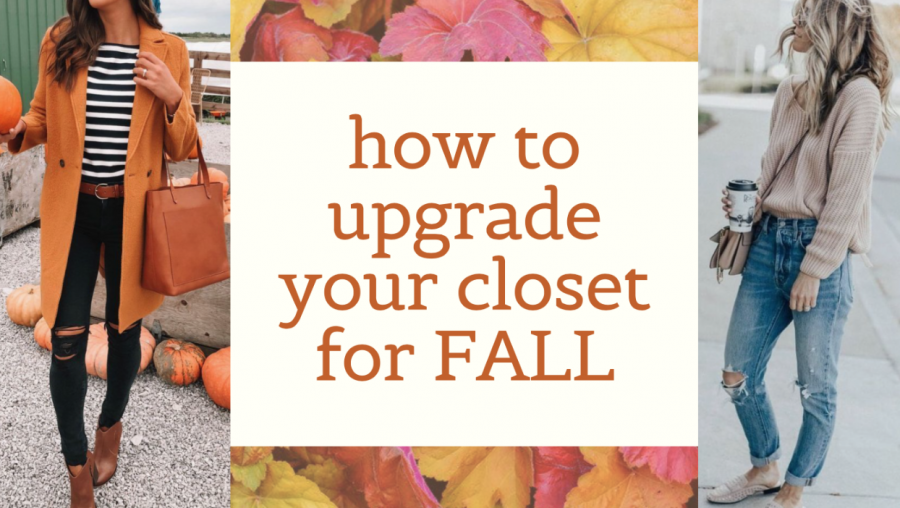 Fall weather means sweatshirts, leggings, boots, and everything comfortable in the name of fashion- and I couldn't be more excited. But when you need (or want) to dress up this fall season, there are a few things to keep in mind so that you stay warm while spicing up your look! Check out a few of the ways to upgrade your summer wardrobe to a fall one below.
☆
Get a few cozy sweaters 
The first way to change your summer clothes over to fall ones is to bring out the comfy sweaters you've been hiding away since last year! If you don't have a few staple sweaters, I would recommend investing in some as they are the easiest (and comfiest) thing to throw on on a chilly fall day. Check out some of Free People and Forever 21's comfy sweaters below!
'Paper Doll Pullover' from Free People and 'Ribbed Chenille Sweater' from Forever 21
☆
Invest in a pair of nice jeans (or two!)
Although it's going to be sad to tuck away your denim shorts and skirts from summer, it's approaching jeans season. Jeans keep you super warm in the fall and are easy to throw on any morning where you don't know what to wear. They can be pricy, but investing in a pair or two that fit you and that you feel comfortable in is worth it, as you can keep them for years to come! Check out some pairs from Free People and Revolve below.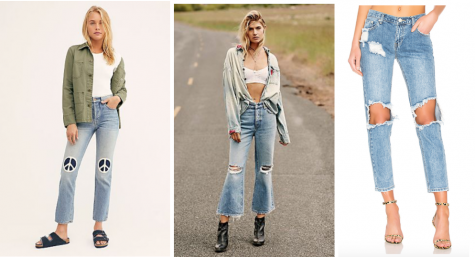 'Peace Denim Jeans' and 'Ranger denim Wide-Leg Jeans' from Free People and 'Angie Girlfriend Jeans' from Revolve
☆
Get a pair of cute boots and chunky white sneakers
Fall season means no more sandals, flip-flops, and Birkenstocks, but instead more warm shoes like sneakers and boots. It's not hard to see that Doc Martens and Air Force 1's have been becoming increasingly popular, and rightfully so, as they are the perfect shoes for fall. Investing in a pair of boots and sneakers for the fall will help you to have shoes for every fall outfit, and will keep you warm!! Check out a pair of each from Free People and Nike below. 

'Hiking Boot' from Free People and 'Women's Air Force 1 '07' from Nike
☆
Buy a fun jacket or two to throw over every outfit 
As the weather gets even colder than it is now, it's going to be time to start wearing a jacket into school. But, instead of throwing it into your locker the minute you get to school, invest in a few cute jackets that you can keep on with any fall outfit you may wear. I would recommend a plain jacket, like the one on the left, to wear with any outfit no matter how trendy it is, and then a more fun jacket like the one on the right for an outfit that may need a little bit more spicing up. Check two out from Revolve and Verbena below!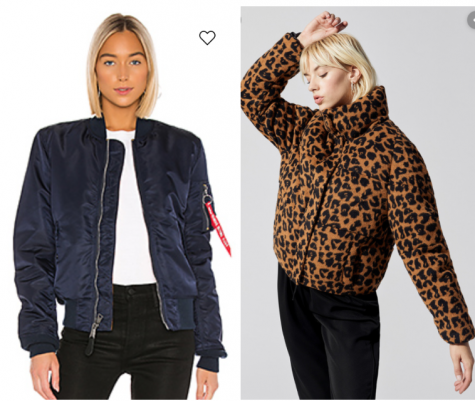 'MA-1 Slim Fit Bomber' from Revolve and 'Leopard Puffer Jacket' from Verbena 
☆
Check out the trend of maxi skirts to wear in the colder temperatures
The final way to transfer your closet from summer to fall is to replace your cute summer skirts with longer ones for the fall. This trend is huge, and can be dressed up but also dressed down in a graphic tee and denim jacket for a normal school day. These skirts will keep you warm in the colder temperatures, but still, keep you stylish. See two from Free People below!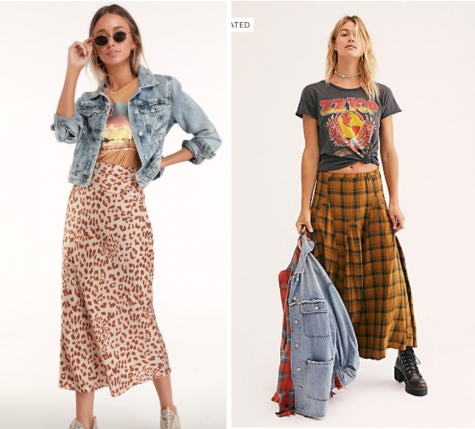 'Normani Brown Leopard Print Satin Midi Skirt' from Free People and 'Lily Cotton Maxi Skirt' from Free People
☆
Stay warm, LFHS!
About the Writer
Ava Manelis, Editor-in-Chief
Ava Manelis is a senior at LFHS who is on the poms team. She has been taking Journalism for a year now, and is back again as an Editor-in-Chief of the...