Part Time Athlete, Full Time Student- Advice for 'Student Athletes'
Hang on for a minute...we're trying to find some more stories you might like.
The words 'student athlete' aren't always understood by players and coaches. A student athlete means that one's school work comes before any athletics. 
However, many 'student athletes' work harder in their sport than they do in the classroom. Trying to find a balance between school and sports is difficult, but I've learned that making the effort to put school first is the right thing to do. 
Being a student athlete, I've definitely struggled to find the balance as I try to find success both in the classroom and on the court. These are a few ways to help all of us as we find a way to cope with our busy day to day schedules, managing both school and sports!
1.Build relationships with teachers
Being a student athlete takes up a lot of time. There may be days you may not be able to complete all of your homework assignments that were supposed to be due the next day because you had a game late at night. 
In this case, it is crucial to have a strong relationship with your teacher. If you and your teacher get along well and you keep them updated, they will understand that you have a life outside of school. 
Junior Olivia Witte shares how it has been helpful for her to have strong relationships with her teachers.
"As an athlete, I have found it extremely helpful to form connections with my teachers. When we don't get home until 10:00 at night and I have very little time to do homework, I have found it necessary to ask teachers for a little bit of extra help in order to balance out my busy after school schedule with all the school work," she said. "They are understanding and always willing to spend extra time helping me if I'm struggling and overwhelmed."
Make sure to always communicate with your teachers and that will make stress levels much lower, as you won't be cramming in assignments at 12 a.m. 
2. Manage your time wisely
"Time management is really important but easy to get the hang of," said senior student athlete Halle Douglass. "For me, I just like getting in a routine and usually with practice and workouts right after school I get those out of the way and come home and have the whole night to work on whatever I want."
Time management is very important for student athletes. Spending seven hours in the classroom, and then two or more hours at practices after school is definitely taking away time from homework. However, there is a solution! 
At LFHS, there are several opportunities to get your homework done, including PLT and study hall. Outside of these time frames, make sure you use any time you have to get even one problem done. Whether it's time during class, before a game, or any other free time, you can definitely find time throughout the day. 
Being a student athlete is a lot of work, but finding extra time and using that time efficiently is a game changer!
3. Get enough sleep
Life as a student athlete isn't easy. Students have school during the day and then immediately rush to be on time to their athletics. Even though homework may not be able to be completely finished every night, it is extremely important to get enough sleep. 
Junior Varsity tennis player junior Lillian Rohrbach expresses her feelings on how important sleep is as a student athlete.
"Having practice or a match everyday after school gets to be a lot. But the most important thing is getting enough sleep in order to do well in your sport(s) and focus in school," she said.
It is much easier to succeed in the classroom and on the court if you are awake and present. Try to get at least eight hours of sleep each night and positive outcomes will show in the classroom and on the field!
4. Learn from failures
Learning from our mistakes will make us a better student/teammate and an overall person. Each and every one of us will encounter a roadblock, but finding ways around it will make us resilient. 
State champion tennis player junior Kiley Rabjohns explains how learning from our failures will make us better.
"I think it's so important to learn from a loss as a student athlete because you can realize many things that you need to improve," she said. "Sometimes failures can make you better because you can learn about what the other person does better than you and you can think about if it is something you should work on. Also you can reflect on what you didn't succeed at and try to do better next time." 
Whether we make a mistake in a match or in the classroom, we have to be able to get back up and learn from it. 
5. Find a balance 
With so much going on in our lives as a student athlete, it is hard to find a balance between everything. Having hours of homework doesn't help with all the craziness and stress in life.  Using sports as an outlet from school and life is an important thing to do as it relieves stress from our daily lives. 
Varsity Soccer player junior Lily Bryant reveals her thoughts on how significant it is to be able to find a balance.
"Finding a balance between school and sports for student athletes is probably the hardest but most crucial aspect of life as a teenager," she said.
As you can see, every time student athlete is mentioned above, school is stated before sports, since the priority is to be a student first. Being a student athlete has shaped so many peoples' lives positively, and we can all gain so much from being both a student and an athlete! 
About the Writer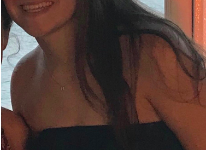 Molly Fisher, Staff Writer
Molly Fisher is a junior at Lake Forest High School. She participates in varsity basketball and varsity soccer. Outside of school and sports, she enjoys...