This Year's Homecoming Dress Trends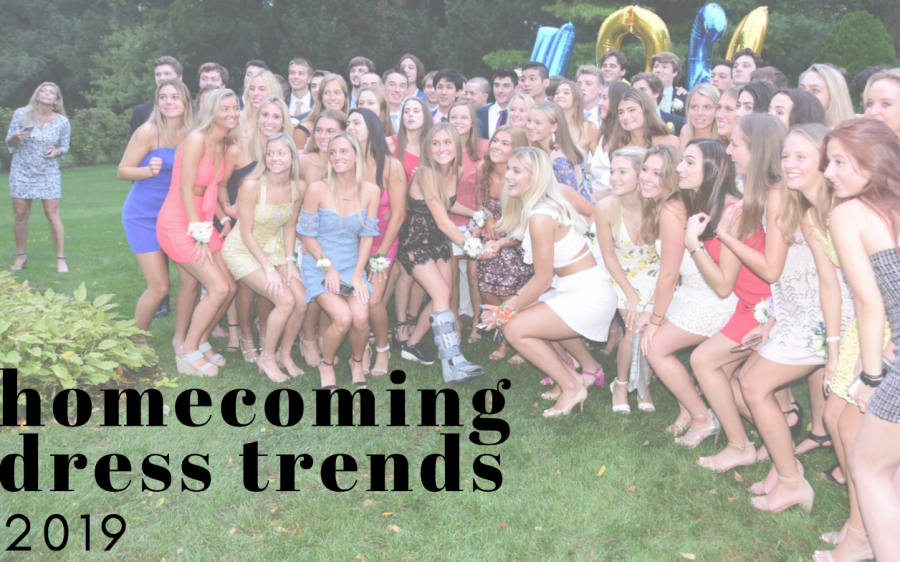 With homecoming this past weekend came the emergence of many trends among the dresses girls wore to the dance. These include, but are not limited to fun patterns on dresses, two-piece dresses, ruched fabric dresses, ruffled dresses, and very simple bright-colored dresses. 
Although each dress was unique in their style, scrolling through Instagram, these 5 trends stood out to me as the most prominent five trends for this year's homecoming dresses. 
*
The first trend I noticed was different patterns on many of the dresses. From floral to polka dot to a mix of the two, people in every grade wore this trend. Check out their looks below!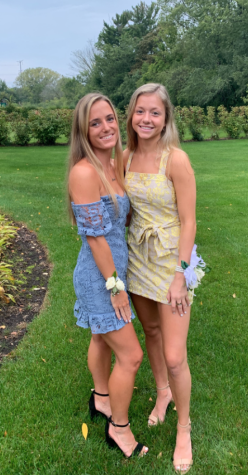 Seniors Lindsay Adams and Nicole Doucette 
Sophomores Jane Manley and Audrey Altounian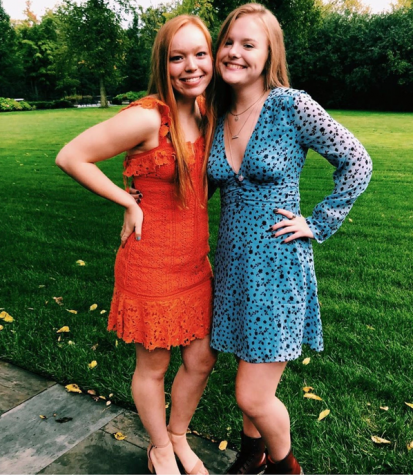 Juniors Emily Liebelt and Haley Zarek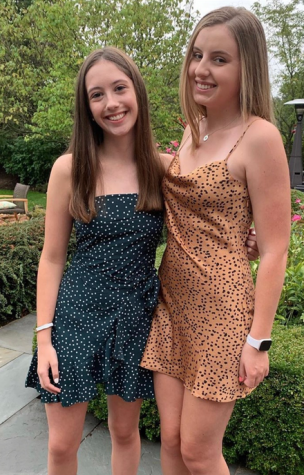 Sophomores Hadley Marshall and Olivia Rich
*
A second trend that was popular this homecoming was two-piece sets. This trend is a super cute way to wear a simple dress but have a fun twist to it. Check out some seniors who rocked this look below!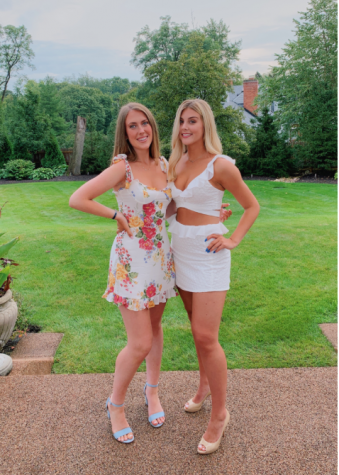 Senior Courtney Woloson (right)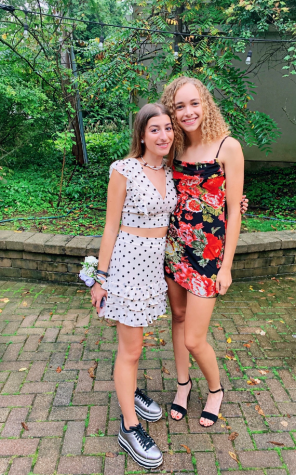 Senior Ella Witmer (left)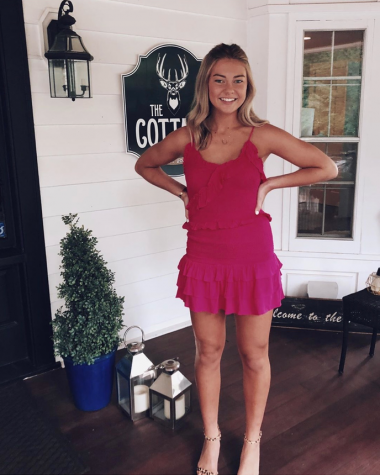 Senior Lucy Surkamer
*
The third and most popular trend I saw this homecoming season was ruched dresses. This fabric was very popular, adding a fun new dimension to an otherwise simple dress shape. Check out girls from every grade who made this trend their own!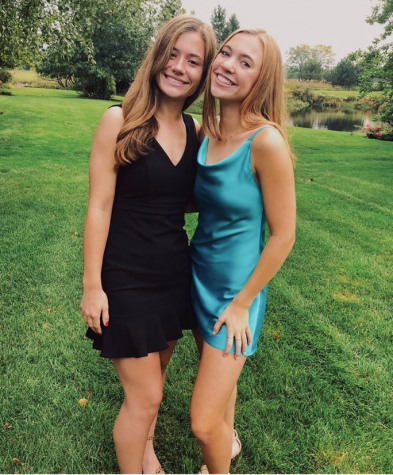 Junior Abby Hanlon (right)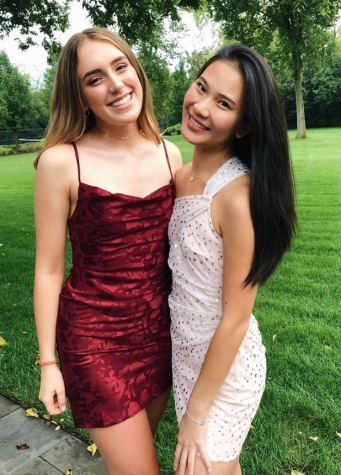 Junior Lucy Rubenstein (left)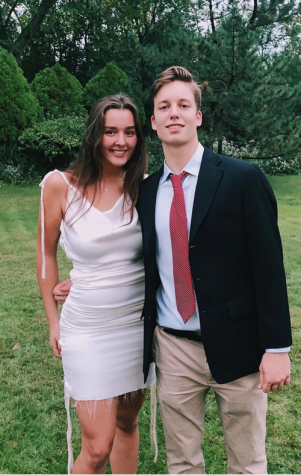 Senior Vivian Popov (left)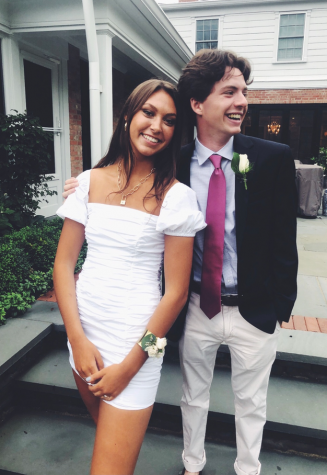 Senior Halle Douglass (left)
*
The second to last dress trend I saw people wearing this homecoming was ruffled dresses. This trend is so cute and flattering, and so many people rocked it this homecoming!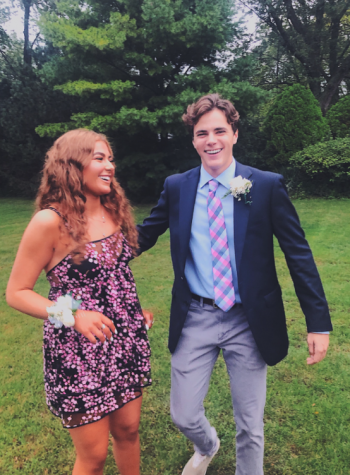 Senior Eleni Ballis (left)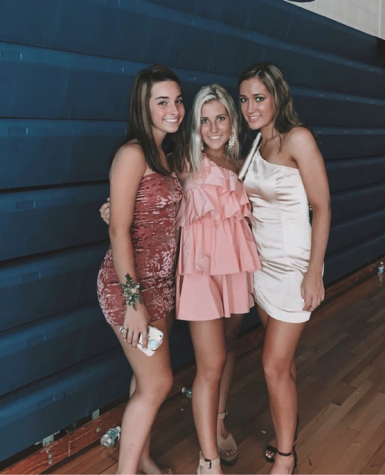 Sophomore Louise Brickman (middle)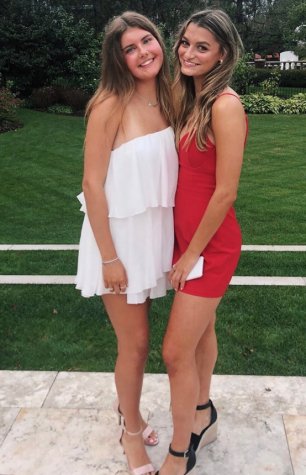 Junior Rory Summerville (left)
*
The final trend that is popular almost every year is the trend of wearing a simple bright colored dress. No matter the color, these dresses are sure to stand out in every photo and on the dance floor! Check out a few below.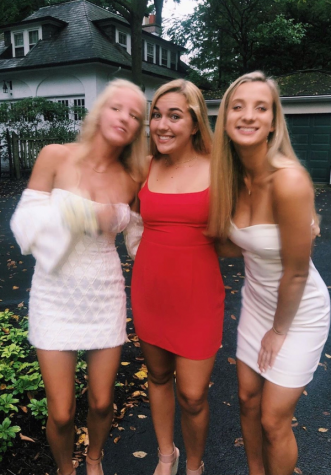 Junior Claudia Hedley (middle)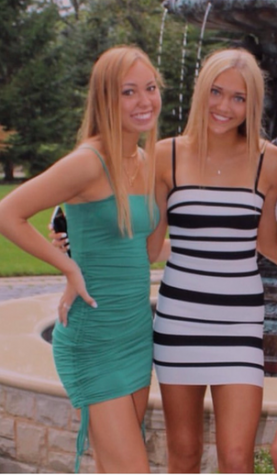 Sophomore Ava Douglass (left)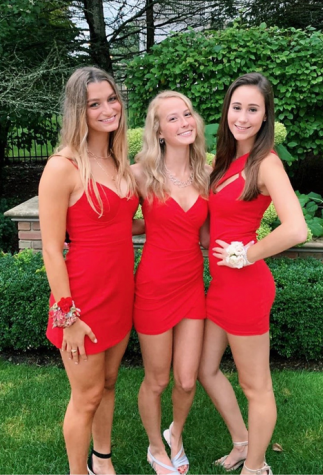 Juniors Callie Birtman, Juliana Finley, and Gabbie Jakubowski
*
I hope you enjoyed looking at these trends from this weekend's past homecoming. Stay trendy, LFHS!
About the Writer
Ava Manelis, Editor-in-Chief
Ava Manelis is a senior at LFHS who is on the poms team. She has been taking Journalism for a year now, and is back again as an Editor-in-Chief of the...