Hey, freshmen: Join a sport
Nothing makes you feel like you belong quite like joining a team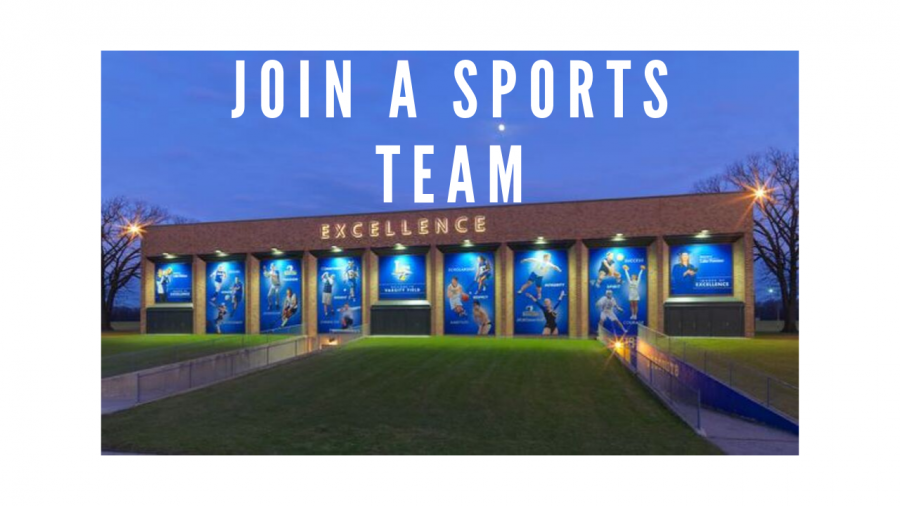 A quick message to all you freshmen: Join a sport. Nothing helps you make friends and become a better leader quite like joining a team.
As an incoming freshman, I was really scared and timid of everyone else in the school, particularly upperclassmen.
Luckily, I joined the field hockey and lacrosse teams that year. Joining the teams helped me make friendships that I would have never made if I didn't try them out.
The best feeling freshmen year was when I would walk around the halls and a lot of upperclassmen who were on the varsity team would say hi to me in the halls. Because of them, I felt very welcomed and a lot more comfortable.
Sophomore Audrey Altounian says sports helped her feel like she started off "on the right foot overall."
"I met a ton of new people that I was able to make good friendships with older and in my grade," she said. "Joining a sport my freshman year gave me a place to fit in and make me feel like I belonged in school."
Junior Gianna Pasquesi has been a member of the gymnastics, track and field, and field hockey team since freshman year and has had no regrets.
"I think it's a great way to meet new people and create long-lasting relationships with coaches. It's also a lot less stressful than clubs and gives you something to look forward to after school," she said. "As a freshman, I think it is an easy way to transition into a big high like LFHS and be involved."
Senior Lindsay Adams has been a member of the JV tennis team for her entire high school career, and this year she is a captain.
"Playing a sport has allowed me to know friendly faces coming into high school. It also introduced me to new people and new things. I have grown great friendships with people and everyone makes me feel super welcomed and comforted," she said.
Being part of a high school sports team regardless of what grade you are in is a way to bring your school together. Some days you might dread going to practices if you had a rough day, but your team will always have your back.
Every day, I look forward to being able to see my team and be able to forget about everything negative that happened that day as soon as I step onto the field.
About the Writer
Marley Heitman, Staff Writer
Marley Heitman is a senior at Lake Forest High School. She plays on the Varsity Field Hockey and Lacrosse team. Her favorite subject is English. She enjoys...