Spirit Week Day 4: Class Distinction Day!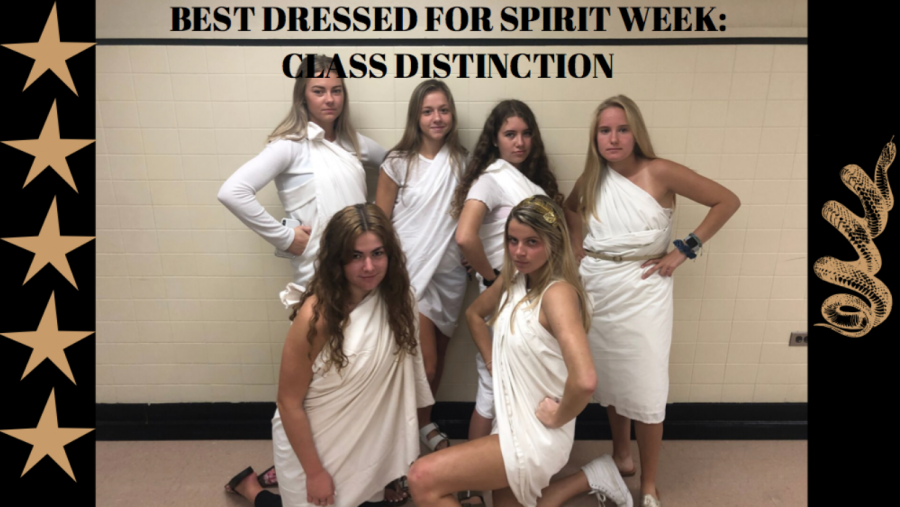 Day four of spirit week continues with class distinction. Freshmen were assigned to dress preppy, sophomores wore various hats, juniors wore USA gear and seniors wore the ever-so legendary togas. 
*
Freshman Winston Thuente repped the freshman class in his salmon colored button up and searsucker baby blue shorts. He completed his outfit to look extra preppy by draping a navy sweater over his neck.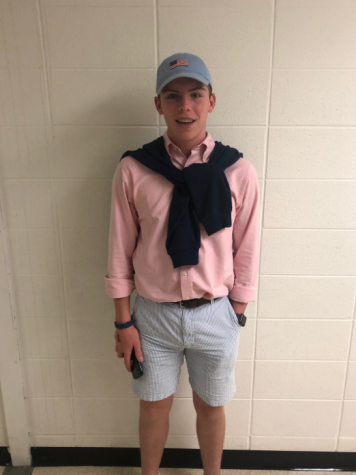 Next we have sophomore Caroline Mower rocking a funky bucket hat. The "hawaiian" design not only fits perfectly with Lake Forest High School's homecoming theme, but also helped her stand out in a crowd.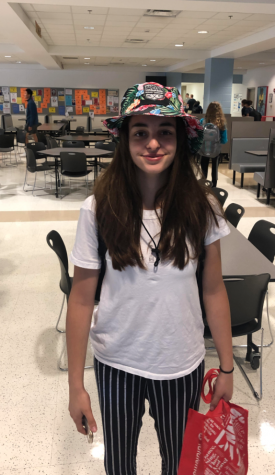 Pictured here we have Billy Burns and junior Emily Bertram. Bertram looked very spirited with her red, white and blue. The red Wisconsin jersey, blue leggings and blue knee high socks paired with white high top converse created a perfect USA lovin' outfit. Along with that, the red bandana screams spirited. 
Finally, the hallways were filled with seniors dressed in "bed sheets" for the traditional toga day. Many boys and girls wrapped their bed sheets around them to create a custom toga. Lots of birkenstocks, gladiator sandals and flower crowns were worn to match the look.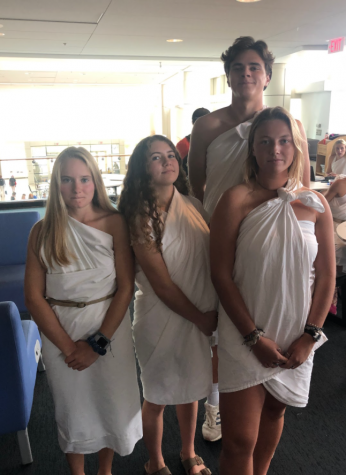 Seniors (from left to right) Grace Geschidle, Brier Gunderson, Connor Higgins and Caroline Murphy are only a few of many seniors that rocked the toga. 
*
Thanks to everyone who participated, we hope to see many dressed repping the Scouts tomorrow for SCOUT OUT day. 
About the Writer
Halle Douglass, Staff Writer
Halle Douglass is a senior at Lake Forest High School, where she keeps herself busy playing basketball. She enjoys spending time with friends and family,...