Where Are They Now? Athletes from the Class of 2019
The class of 2019 undoubtedly had a talented pool of athletes, many of whom have gone on to play their respective sports at a high level in college. These are just some of the athletes who showed tremendous dedication, skill, and leadership at LFHS, which helped carry them to the next level of their academic and athletic career in college. 
Danny Fisher:
Last year, you may remember senior captain Danny Fisher leading the Varsity Golf team to first place finishes at both Conference and Sectionals. Along with those wins, the team placed fourth in the State Championship following a 1st runner up finish the year before. Fisher was an alternate on the state team his sophomore year, officially made the team his junior year, and was captain his senior year.
At the North Suburban Conference Championship his senior year, Fisher shot an impressive season-low 67 (-4). Fisher was also voted team MVP and named all-conference his junior and senior years. 
Last fall, Fisher announced his commitment to play golf at Miami University in Oxford, Ohio. His hard work and dedication helped his skills evolve, and this is what led Miami head coach Zac Zedrick to recruit him. 
"He really believes that he can play an important part in us becoming an elite level program," said Zedrick. This has held true so far, as Fisher shot a 65 in a qualifying tournament at Miami, helping him secure a spot to compete in the first tournament of the season. 
"Our team at Miami is really deep. Any guy can go low any given day," said Fisher. Although he finished in the middle of the pack at a recent tournament in Wisconsin, Fisher remains optimistic for upcoming tournaments and the rest of the Redhawks' season.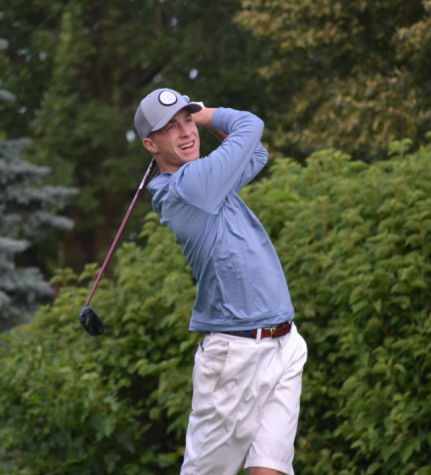 Maggie Mick:
Being a strong presence on both the Varsity Field Hockey and Soccer teams is no small accomplishment. But what may be more remarkable is having to choose which of the two sports to play in college. This was the case for Maggie Mick, who ultimately chose to continue her field hockey career at Villanova University in Villanova, Pennsylvania, having to leave soccer behind. 
Mick made varsity field hockey going into her junior year; when the team won the State Championship for the second year in a row. 
She received Most Improved Player and was appointed to Illinois All-State Team that same year she made varsity. During her senior year, Mick helped lead the Scouts to a runner-up finish at state against rival and tough competitor New Trier. 
"I remember there were 20 seconds left in the game and we were losing and I scored to tie the game and go into overtime," said Mick. It's memories like these that Mick will cherish about her time at LFHS and will continue to remember even after graduation. 
As for Mick's field hockey future, Villanova is doing very well this year with a record of 3-1. The team recently beat their rival, the University of Pennsylvania, for the first time in seven years. Mick scored her first collegiate goal in a recent game against Wagner College and is excited about the future that lies ahead.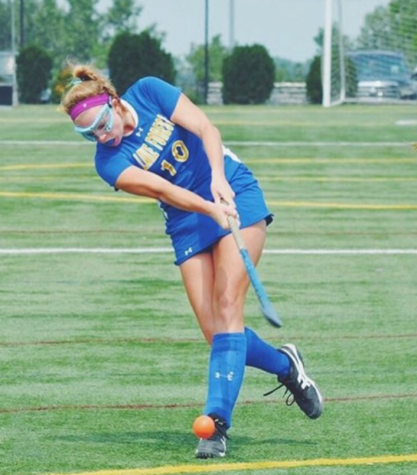 Leland Keller:
Making the Varsity Soccer team in your freshman year and immediately became a crucial part of the team's success is difficult, but Leland Keller did just that. By the end of the season, Keller had helped lead her team to their first Regional Championship in many years.
The Regional Final in her freshman year is one that she still remembers vividly.
"The game was on a Friday and it felt like the entire school was in the stands," she remembers. "It was the first time I played in front of a crowd that big and it was so much fun representing the school."
In addition to the championship win, Keller was a captain her junior season and earned MVP honors in addition to being named to the all-conference, All-Sectional, and All-Academic teams. Keller, alongside Fisher, is featured on the current Wall of Excellence, a mural at Varsity Field that depicts exceptional athletes who displayed exceptional leadership, spirit, and sportsmanship during their time at LFHS.
Keller decided to continue her soccer career at Denison University in Granville, Ohio. The team is up to slow start with a record of 1-3-3, but it's still early in the season, and Keller has high hopes for the rest of the season.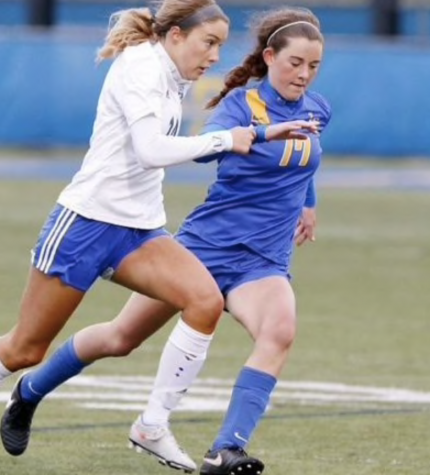 Ainsley Allan: 
Playing a varsity-level sport is difficult while trying to excel in individual skills. It's even harder to completely switch positions halfway through your high school career, but this is exactly what Ainsley Allan had to do. Allan was pulled up to the Varsity Soccer team halfway through her freshman year as a goalie, before eventually making the switch to playing in the field her junior year. 
The positional switch certainly worked out for the best, as Allan received the 'Golden Boot' her junior and senior years. As a captain, Allan also helped lead her team to a Regional Championship her senior year.
Allan decided to continue her soccer career at the University of Wisconsin-La Crosse. The team is currently 4-3, and coming off a 1-0 loss to the number six Division III team in the nation, Wheaton College. 
"We have 15 new people on the team this year so it's been a journey trying to work together and get good chemistry, but we have definitely grown a lot as a team over the past seven games," said Allan. 
Allan currently leads the team in assists and is confident going into their next game to help keep her team disciplined enough to hopefully help them win.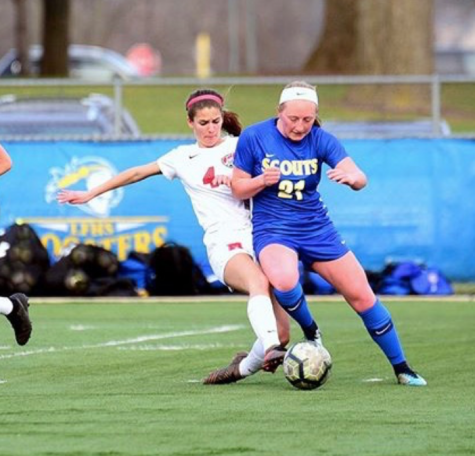 These are just some of the amazingly talented athletes from the Class of 2019 who gave their extensive time and talent to athletic programs throughout their four years at LFHS. These athletes and many more are the reason LFHS is a strong force in many sports and their amazing careers post-high school show why.