Scouts Look to Make it Two in a Row on Homecoming Night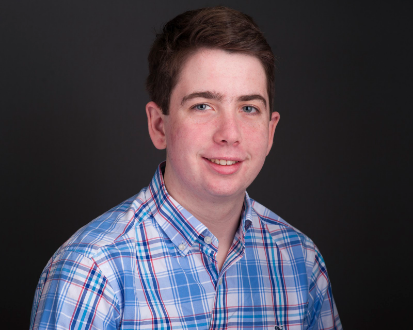 It is homecoming week, something that makes high school that much more special every single fall.  On the eve of the Homecoming dance everyone comes together to create a special environment and experience at none other than the Homecoming football game.
Although Homecoming is early this year, that does not subtract from the hype, and with an exciting and heavyweight matchup coming to Varsity Field this Friday night the Lake Forest community will be buzzing. 
The Bears from Lake Zurich will come to town to try and avenge their upset loss against the Scouts a season ago.  Lake Zurich will come into this game very hungry to get out with win, even more than usual. 
There are three main reasons as to why the Bears will come into this game hungrier than others. One, the Scouts are short handed on defense with missing defensive end, senior Rylie Mills.  Two, it's a chance to come in and ruin the homecoming game, something the visitors always want to do. Three, the Bears are coming into this game off their first win of the season, a 45-0 win on the road against the Zion-Benton Zee Bees, a playoff team from a season ago.  
Despite all this, the Scouts aren't just going to let Lake Zurich walk into Varsity Field and get their way. 
"I'd say we feel super excited about this game and our chances overall. We feel that if we can play our game to a high level we can compete with just about anyone," senior lineman Charlie Aberle said, "our mentality going in is just staying focused, playing smart, and playing for 48 minutes."
The Scouts come into this game off of a shutout of their own, 13-0 at Mundelein.  "Obviously, Rylie is a great player and it's very tough to replace him," Aberle said, "but, there are eleven guys out there, and they've been able to collectively come together and play really well which has been great to see."
The Scouts offensive unit decided to mix it up last week as we saw senior Michael Clarke get in at quarterback for the first time this season. This brings back the main offseason question, who  will start at quarterback this week? What everyone in the stands at Varsity Field and watching on Facebook live will probably see is a rotation with the two quarterbacks.  We saw this for a short period of time between James Swartout and Tommy Hanson until Swartout unfortunately broke his collarbone, so this isn't too unfamiliar for the Spagnoli crew.
Now the Scouts offense hasn't been great the first three games of 2019, but we did see some improvement last week against Mundelein on the road and it can and hopefully will take another step forward this week.  With that being said, don't expect some shootout from each offense because both teams are coming off of shutouts. Expect to see a moderately offensive game with great defensive play.
Score Prediction:
LFHS 17, LZHS 14
Scouts Current Record: 2-1 (NSC 1-0)
Kickoff: 7:30 p.m.
Location: Varsity Field at West Campus
Scout Nation Theme: Hawaiian
Broadcast: LFHS New Media Facebook Page (Click Here to Watch) @ 7:30
#ScoutPride