Spirit Week Day 2: Western Day!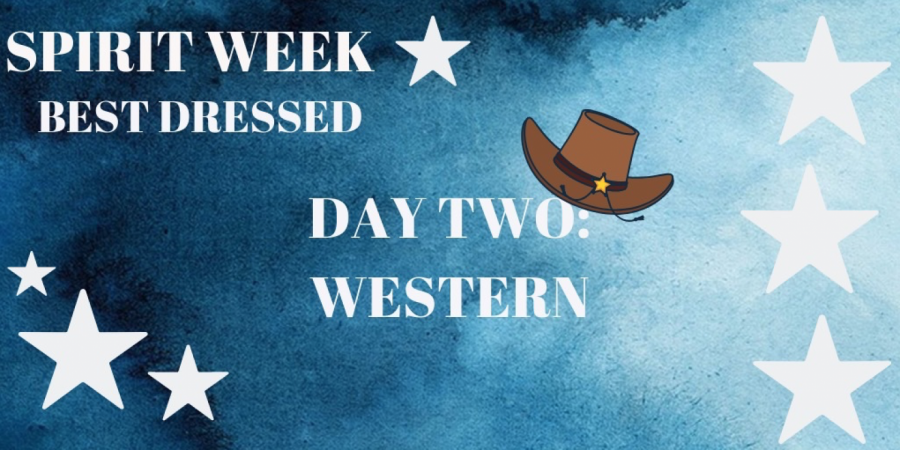 After lots of participating and spirited students on day one, day two of Spirit Week filled the halls of LFHS with all sorts of Cowboys and Cowgirls. Below are a few of our favorite looks that we saw throughout the day.
Sophomore Abby Hanlon killed the cowgirl look with a pair of blue jeans and a red flannel. She creatively paired this outfit with a red bandana tied around her neck and a red cowboy hat.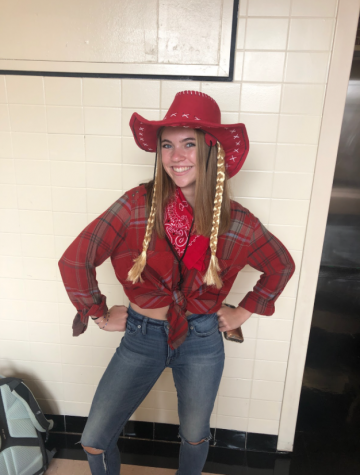 Senior Lucy Surkamer was dressed from head to toe in Western gear. From cowboy boots to a cowboy hat, mixed with a flannel and jean skirt, Lucy sure went all out!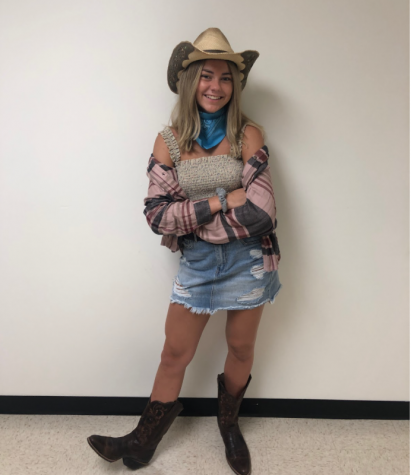 Senior Brody Waligora had no problem dressing as if he came from out West. His blue jeans, belt, and cowboy boots created the epitome of a cowboy look.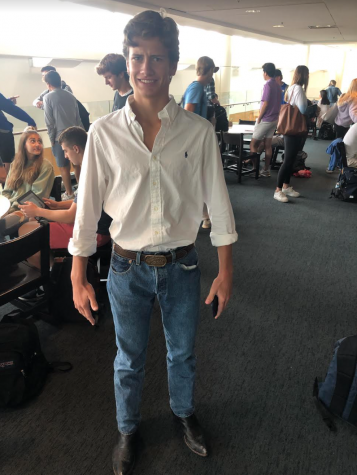 Finally, Senior Lily Laufenberg put together all the "key accessories" to dress like the perfect cowgirl. Not only do her clothes, boots, and hat look great, but her pigtail braids complete the look.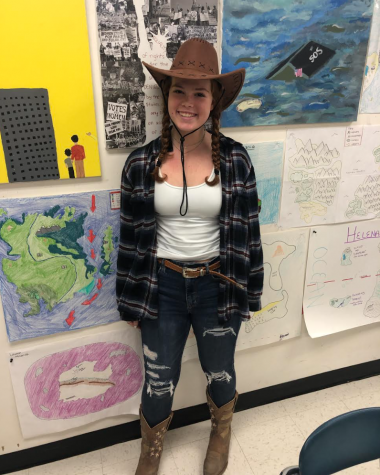 Thanks to everyone for dressing up on day two! We hope to see more spirited people throughout the week!
About the Writer
Halle Douglass, Staff Writer
Halle Douglass is a senior at Lake Forest High School, where she keeps herself busy playing basketball. She enjoys spending time with friends and family,...