Why you should attend the Pep Rally 2019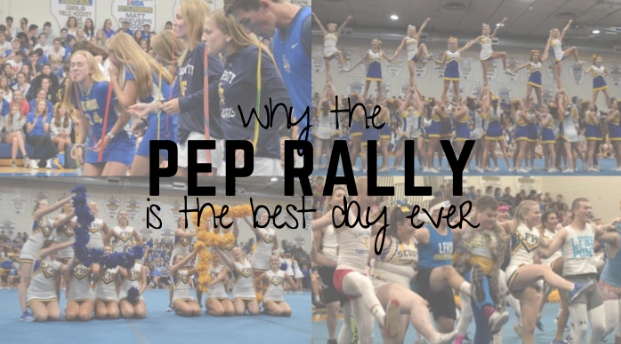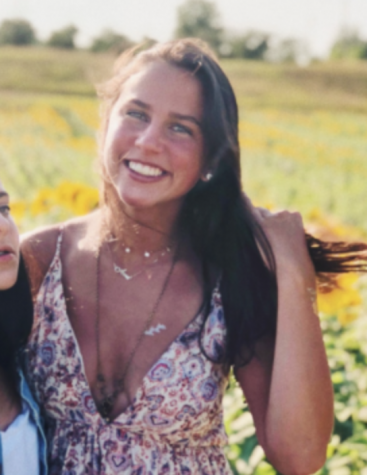 The Friday before Homecoming at LFHS is one of the greatest school days of the entire year. The pep rally that occurs that day is a lot of the reason why, with spirit bursting through the walls of the competition gym as fun activities and performances put on by students and teachers commence the start of LFHS' homecoming weekend.
The rally doesn't last long, only around an hour of the school day, but is a super fun experience and one of the best school days of the year if you only open your mind to having a good experience at it. 
From right off the bat, the day is amazing with classes zooming by at only 30 minutes a period. And then before you know it, you're sitting in the bleachers of the competition gym, surrounded by all of your classmates, waiting for the annual pep rally to begin. 
The energy and positive spirits around you are contagious, as everyone is excited to be out of class and to get the weekend festivities started. You all can't wait to see what is in store and what performances and activities will be taking place before your eyes so soon. 
If you've had the honor of attending the LFHS fall pep rally in the past, then the following activities will be familiar to you: the funny video from Student Council, teacher/captain games, freshman/senior dance, and much more.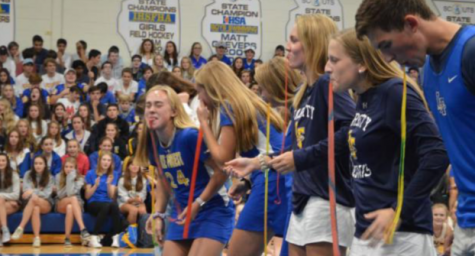 This year, although the pep rally is very similar, there are a few new things taking place that will surely be tons of fun. Key mindset: change is good.
Bridget Mitchell, Overall Vice President of Student Council, can attest to the amusement that the new changes to the pep rally will create. 
"I'm so excited for our Stuco intro video and the grades dance battle because I'm hoping it will be engaging for all students," she said. 
Other than the intro video and dance battle, some new things that will take place this year at the Pep Rally include a lip sync battle between grades, chants done by each sports team, and an announcement of the winners of window painting. There will even be teacher roasts!
These activities should be very amusing to watch or take part in, as they were created by the Student Council Executive Board for the sole purpose to engage and entertain the student body more than in years past. There have been complaints that in years past, the pep rally didn't include all students in their activities, so the Exec Board has worked to include as many people as possible in the new pep rally lineup. This is the sole reason behind most of the new changes!
With the new activities taking place, changes like the removal of the freshman/senior dance and teacher/captain games had to occur. 
When these changes reached the ears of some students, it was clear that they were quite controversial. Some students have loved these enjoyable traditions for years and didn't want to see them go so soon.
But as a student body, we must accept that change is good, especially for the pep rally, and that the new activities were created so that we will have even more fun than we have had in previous years. 

I know the first year I attended the pep rally as a freshman, the whole thing seemed so weird to me. My teachers and fellow students running around and playing games in front of the whole school was very cringy in my eyes. 
But, after watching a few of the activities, I started to laugh along and appreciate the pleasure that the pep rally is. I started to realize that our school worked so hard to put on the whole extravaganza for us and that we should be grateful for that very reason. I'm sure there are so many schools out there that don't have spirit at all, and who would never have a pep rally to get everyone excited for homecoming.
I also remember the first year I attended the pep rally, there weren't that many people in the stands across from me where the senior class was supposed to be sitting. 
I later found out that this is because the seniors left school instead of attending the pep rally. This seems pretty baffling now, as I consider this day one of my most favorite days of the whole school year.
I challenge you to not be like those seniors I saw my first year and leave school early because you technically don't have any "real" classes for the rest of the day. Go to the pep rally, all of it, and while you're there try to have a good time!! Don't succumb to the few people in your grade who will try to act like it's so dumb, but instead open your mind and enjoy the time that the pep rally is. 
I mean, how can you really complain about getting to miss class just to watch games and performances put on by your peers? I wish every day could be like that, and I'm sure a lot of you do too, so we may as well not take this day for granted. 
Trust me, if you go to the pep rally this year, you will not regret it. Who knows what the new changes will bring, but if it's anything like past years, it will be a time to remember.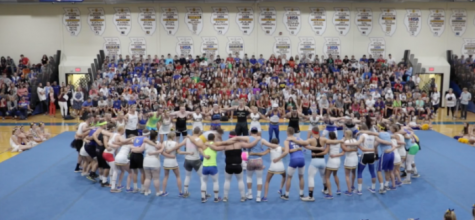 About the Contributor
Ava Manelis, Editor-in-Chief
Ava Manelis is a senior at LFHS who is on the poms team. She has been taking Journalism for a year now, and is back again as an Editor-in-Chief of the...