The Flag Is Patriotic, Not Political
Misunderstood YAF chapter unfairly criticized for conservative views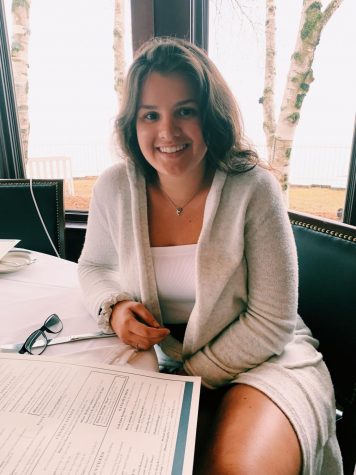 For the remembrance of 9/11, Young Americans for Freedom, a national club with a chapter at Lake Forest High School, lined the sides of McKinley Road with thousands of American Flags. Why? To commemorate the 2,977 people killed on American soil in the terrorist attacks at the World Trade Center, Washington D.C., and Pennsylvania.
The flag does not only stand for the 13 colonies and 50 states; it represents far more. The flag stands for the unity of a country that had great pain in 2001, that fought the good fight, that will remain free. The flag also "stands guard over (its) nation's schools, the seedbed of good citizenship and true patriotism," and according to the History of the American Flag, is "in or near every schoolhouse during school days." 
While YAF's flag memorial was appreciated by many in the Lake Forest and Lake Bluff communities, it was not allowed on school property because administrators did not want to be seen as supporting a political club, no matter the side. The denial raises questions about YAF as a whole. Simply put: What is Young Americans for Freedom? Why were the flags not allowed on school property? Why can't YAF honor 2,977 people with flags on school property?
"
The truth is liberal students and administrators do not want a neutral campus, but rather a one-sided campus where the conservative perspective is silenced. "
Contrary to the criticism, YAF was in no way trying to bring politics to this respectful movement. The truth is that liberal students and administrators do not want a neutral campus, but rather a one-sided campus where the conservative perspective is silenced. 
There are also misconceptions about YAF's role at LFHS. 
Young Americans for Freedom (YAF) is a project of the Young America's Foundation, which is a non-partisan, non-profit organization which "promotes to youth the principles of limited government, individual freedom, free enterprise, a strong national defense, and traditional values." Individual chapters "accomplish this by participating in a wide range of campus initiatives, such as the 9/11: Never Forget Project, Freedom Week, and the GPA Redistribution Contest, among others; and by hosting prominent conservative speakers." 
YAF chapters are active and recognized at more than 530 high school and college campuses across the United States. Unfortunately, our chapter has been labeled with inaccurate and hateful terms.
For example, on Facebook one critic said YAF is a "conservative White Nationalist group"  and "anti LQBT and anti Muslim."
In no way is there any truth to claims of intolerance or hate. In fact, YAF promotes a diverse range of speakers, including Herman Cain, Rachel Campos-Duffy, Derryck Green, Rabbi Daniel Lapin, Mia Love, and many others. I know this personally as I recently attended a YAF Free Enterprise Conference in Washington, DC, where I learned from men and women of all races, backgrounds, and beliefs. What "White Nationalist" group would encourage diverse speakers like these to inspire new generations? 
The flags are solely in respect to this national day of grievance. LFHS claims they wanted to remain "politically neutral" when supporting this action yet the club did nothing to input its political beliefs in regards to the 9/11: Never Forget Project. 
I am quite conflicted by the fact that the school claims putting up American flags has to be linked to a political side. Quite frankly, I believe, flying the flag is just being patriotic.