Which is Better: College or NFL Football?
September 17, 2019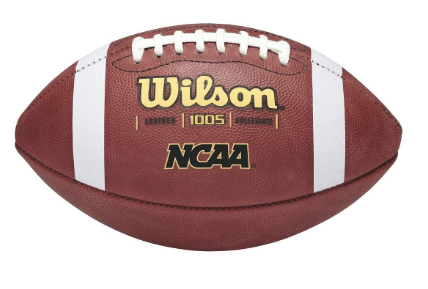 Saturdays Just Mean More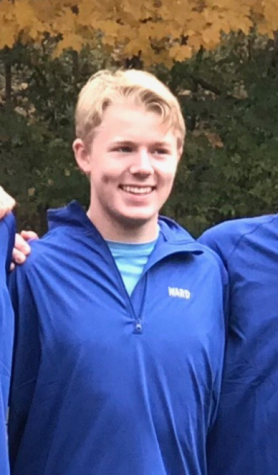 The NFL is a watered-down version of football. It's for people who want to enjoy a nice meal while there happens to be a football game on in the background. College football is real football. It's where fans from all across the country show their true stripes, travelling hundreds of miles every weekend to cheer their school on and taunt rival fan bases. Students will wake up at the crack of dawn to tailgate and get ready for gameday. Saturday morning crowds on ESPN's College GameDay is a premier example of the unwavering support that fans have for their teams. 
Rivalries are one of the major reasons that college football blows NFL out of the water. How many memorable rivalries are there in the NFL? Bears-Packers comes to mind, but what else? Although that's an intense rivalry, especially here in the Chicagoland area, it doesn't come close to rivalries such as Ohio State-Michigan, Alabama-Auburn, Notre Dame-USC, and Army-Navy. Anyone who goes down to Death Valley to watch LSU play Alabama will be met with the deafening roar of 102,000 fans and the electrifying music of the Golden Band from Tigerland.  
Having a stadium known as "Death Valley" exemplifies the intensity between not only college football teams but also their fan bases. In the NFL, is anyone afraid of playing the Raiders in the "Black Hole?" It's just a baseball field! The "Dawg Pound" is where Browns fans covered their faces in brown bags for a decade. 
No matter how much a big-time college football team struggles, their fans will always be rowdy and supportive. Most fans of college football teams went to that school or had a family member that did, so they're personally invested in every game and their hatred of rival schools is unwavering. Compare this to NFL teams, where most fans only root for a team because they happen to live in the same area where that team plays. 
"
No matter how lopsided a matchup is, college fans will always be hyped up and hopeful because they care more. "
Rivalry games are more intense in college football because every game in the season counts. The Bears lost to the Packers last week, but that doesn't mean their season is over. They can still make the playoffs. But if Notre Dame lost to USC, their chances of making it to the College Football Playoff would be ruined. It's these high stakes that make college football games much more exciting and meaningful.
Not every college game is a rivalry game, but pregame traditions for teams amplify the hype for every game tenfold. They create an atmosphere that's unique to college football and nowhere to be seen in the NFL. In the NFL, players simply run out of the tunnel. Boring! They aren't led out by a 2,000 pound buffalo like the Colorado Buffaloes. They don't touch Howard's Rock and run down a hill like the Clemson Tigers.  No NFL team can get 65,000 people jumping to "Enter Sandman" like Virginia Tech does. 
Add in the presence of marching bands, raucous student sections, and school fight songs, and it becomes clear why the atmosphere of college football games is unparalleled. The Wisconsin student section sends seismic shocks through Madison during "Jump Around." What does the NFL have? It has wine and cheese crowds with the occasional middle-aged man who paints his face and wears odd masks.
Yes, the talent disparity in college football is greater than it is in the NFL, so there are more blowouts. But is watching Alabama annihilate New Mexico State any less fun than watching a primetime Titans-Jaguars matchup? No. Because no matter how lopsided a matchup is, college fans will always be hyped up and hopeful because they care more.  Appalachian State beating Michigan in the Big House will be remembered forever. Would anyone care a year from now if the Dolphins had beaten the Patriots last Sunday? Does anyone have fond memories of the Bills destroying the Vikings last year despite being 17 point underdogs? No, because NFL games don't have the immense impact that college games do. 
The enjoyment of going to an NFL game doesn't come close to the thrill of experiencing a college football Saturday. Going to a college game means more than just watching two football teams duke it out. It's about the tradition, energy, and passion. 
Leave a Comment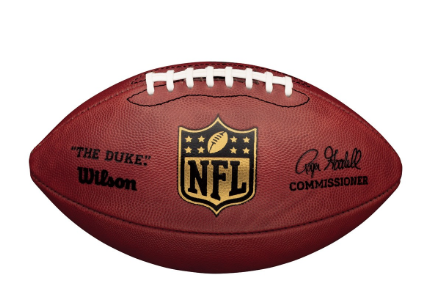 The Highest Quality Game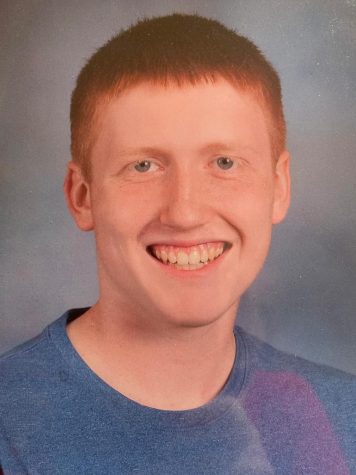 I'm not going to sugar coat it: Not many people enjoyed the 2019 Super Bowl. The best play might have been the 65-yard bomb by Rams punter Johnny Hekker. The New England Patriots beat the Los Angeles Rams 13-3, but this game does not reflect the excitement of the NFL and its superiority over college football. 
The Super Bowl wasn't exciting, but do you remember the College Football Playoff National Championship game last year? Clemson beat Alabama 44-16 in a game that was essentially over in the third quarter. Scoring doesn't always make a game exciting–the drama often builds from your passion for your favorite team or watching a closely contested game.
The AFC and NFC championship games last year had this high level of drama: the Patriots beat the Chiefs 37-31, and the Rams beat the Saints 26-23. Trips to the Super Bowl, one of the most highly watched television events in the world, were at stake up until the very end of these contests. You didn't need to be a fan of these teams to feel the excitement. Those games were showcases for why the NFL is great. 
When watching a good team in the NFL, no matter the opponent, you expect a competitive game. The same cannot be said about college football. Teams like Alabama, Clemson, and Oklahoma consistently win by large amounts. Alabama played 15 games last year and only one of those was decided by 10 points or less. 
Obviously not every team is Alabama. But let's say you aren't watching Alabama. You may be watching two okay teams that are playing a competitive game, but you don't know any of the players. With the NFL, you have watched players get drafted and then followed them around the league. Tom Brady has been in the NFL longer than any student at LFHS has been alive.
The NFL puts the best players in the world out there. Kyler Murray, arguably the best player in all of college football last year, is just another quarterback in the NFL. College football has some really good players. Everyone in the NFL is a really good player. With the NFL, you know what you are getting with each team.
The best thing the NFL has over college football is the playoffs. Making the playoffs in the NFL is based on record. It is objective and based totally on merit that can be measured. In college four teams are chosen by a committee that consistently makes controversial decisions. Great teams are left out of the college football playoffs every single year.
These great teams are sometimes left out because of early-season losses. In college football, if you lose a game early in the season, your chances of making the playoff now become very slim. Some will say that makes every game more important. But it also makes some teams less interesting to watch if you know they have no chance of making the playoff. In the NFL every game is great to watch.
"
With the NFL, you know what you are getting with each team"
Don't forget about Fantasy Football. Millions of Americans have dedicated their Sundays every week to watching NFL Red Zone, where you can see every touchdown without flipping a channel. Fantasy Football has made the NFL more appealing to many young people because it brings the game alive. It's easy to play with your friends and it makes the games much more entertaining. Only the NFL has the perk of Fantasy Football.
Watching football is great either way. But you have to choose which type of football you want to watch. If you like watching some good players play inconsistent football…sure, go with college football. If you like watching the world's best players with the potential for drama in every game, the NFL is for you.

Loading ...
View 1 Comment