Scouts Looking to Open Conference Play With a Win after Week 2 Disappointment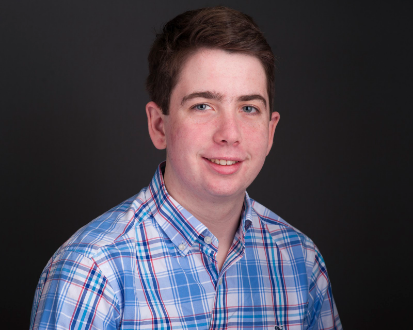 Coming into Week 3, the Scouts are an expected 1-1 after the first two games of the season — except that win came in a game the Scouts were heavy underdogs in, and that loss came from a fairly even matchup.
With non-conference play behind Spagnoli's crew, it is time to look forward to the seven game gauntlet that is the North Suburban Conference.  Arguably the hardest conference in the state of Illinois, the Scouts will play teams like Warren and Lake Zurich, and two teams the Scouts know all too well: Stevenson and Libertyville.  
With that being said, Lake Forest opens up conference play against an opponent who has been seen towards the bottom of the conference in recent memory: the Mundelein Mustangs. Don't let their reputation fool you, because there is a lot of hype and high expectations for the Mundelein squad in 2019.   
The Mustangs have a new coaching staff and a new established culture within their football program, filled with positive attitudes a belief that has filled the Mustangs with motivation to make this a game a warning siren for the rest of the NSC.
This makes it that much more crucial that the Scouts can go on the road and take care of business. For the Scouts this isn't a "trap game" as some may call it, but could be potentially a statement game for the boys in blue.  A win on Friday night will show the rest of the conference that despite all doubts due to the injuries and the loss last week, the Scouts still can play ball. This is a Lake Forest program that has established their presence in the state of Illinois when it comes to football. Teams who have established themselves don't get cocky and don't play careless, but simply win the games they must win. This is one of those games.
Yes, this is a must win game for the Scouts.  1-2 is not an option, it can't be an option.  
"It's always difficult to play on the road on a Friday night. We are currently 0-1 on the road and need to do a better job focusing. Our game plan is sound and not too complicated. Once the ball is kicked off, all of the other stuff needs to go away and the focus needs to stay on the field. Their new staff has done a good job so far and we are prepared for a tough, well-coached Mundelein team," Offensive line Coach Tom Soprych said.  
The elephant in the room is the absence of Rylie Mills, a huge loss for this Scout team.  
"Rylie is an incredibly important member of our football team. That being said, we have 54 other guys that need to step their game up and compete even harder to make up for his loss. This will always be a team game with all participants – players, coaches, managers – having a role. We just need to do a better job this week of focusing on us," Soprych stated.  
This is going to have to be a true team win, everyone on that roster will have to contribute in some way shape or form. Even if some don't even touch the field, everyone will be needed.  
Score Prediction: LFHS 14, MHS, 10
Scouts Current Record: 1-1 (NSC 0-0)
Kickoff: 7:30 p.m.
Location: Mundelein High School
Scout Nation Theme: USA
#ScoutPride
BONUS CONTENT:
High-quality highlights from the home opener now available to watch right here: