A Week In The Tunes: Week 1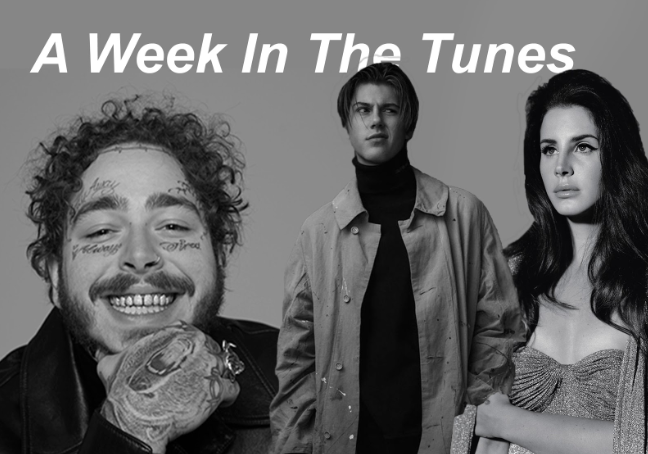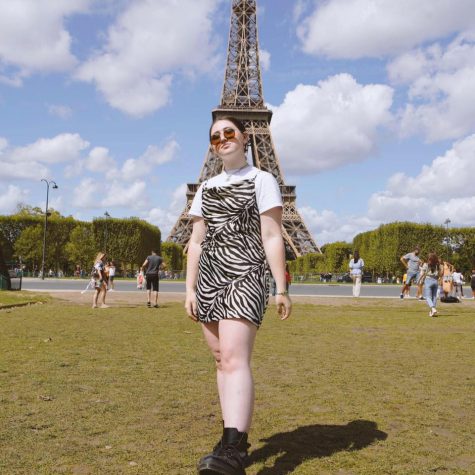 If there wasn't enough to love about Fridays, the end of the week means new music. Here is a look at 5 of the stand-outs released this past week, and 5 projects to look forward to for Friday:
What's New
1. Post Malone — Hollywood's Bleeding — "Take What You Want" (feat. Ozzy Osbourne & Travis Scott)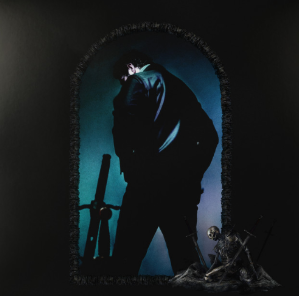 Post Malone released Hollywood's Bleeding, his highly anticipated album this past Friday. Although there have been some mixed reviews, there are some definite standouts that are worth your ear. "Take What You Want" draws eyes with features from both Ozzy Osbourne and Travis Scott. The track might seem out of place on the full record but the combination of the three artists isn't to be missed. The anthemic pre chorus and overall cinematic sound, filled out by the shredding of Osbourne, proves the strength of the track. The guitar solo that closes out the unique record only strengthens the argument as to why it shouldn't be missed.
2. Lana Del Rey — Norman F***ing Rockwell! — "Doin' Time"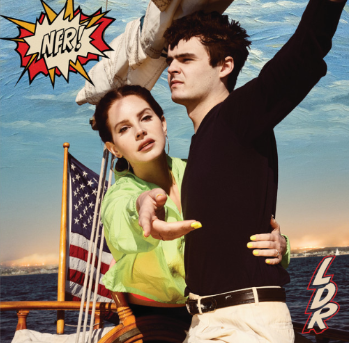 The long awaited Lana Del Rey project came out this past Friday, exciting longtime fans and bringing back a sense of nostalgia upon many. The explicitly titled album did not disappoint; providing 14 classic feeling tracks, including hit off the record, "Doin' Time." With a cinematic, repetitive, and melodramatic feeling attached to the song, "Doin' Time" has a signature Lana Del Rey feel that is definitely worth your listen. She really finds the pocket in the song with the syncopated sounding yet simple beat, mischievous tone, and sick bass line all layered underneath melodic harmonies and catchy chorus.
3. John Mayer — "Carry Me Away" (Single)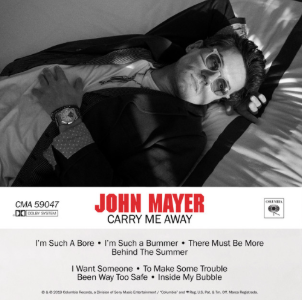 John Mayer released a single this past Friday, "Carry Me Away"; recorded on a break during his current Summer tour. On Instagram, Mayer commented "when it was time for a two week break, I found myself wanting to create." While this project was not heavily anticipated due to the spur of the moment creation and release, fans were not let down by the signature Mayer sound. This track is the perfect one to end summer with; featuring classic Mayer Stratocaster riffs and warm toned production. The chill track is definitely one worth checking out for a mellow vibe as we transition into fall.
4. Roy Blair — GRAFFITI — "I DON'T KNOW ABOUT HIM"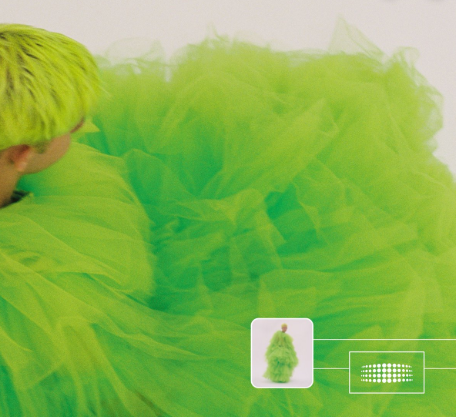 Following up his 2017 album, Roy Blair came out with a long awaited 3 song EP this Friday. The stand out track on the project"I DON'T KNOW ABOUT HIM" combines Blairs signature beat and heavy instrumental breaks with uniquely auto tuned and layered harmonies, all for a new and improved take on his left-of-center genre. The track features a catchy chorus, previewed by a cinematic introduction and followed by a classic Blair verse discussing his need to get out of his hometown. The LA native, who has been putting a twist on indie/rap genre with his unique sound, just signed a publishing deal with legendary producer Rick Rubin. Being the most mainstream track off the project, definitely give "I DON'T KNOW ABOUT HIM" a try.
5. Deb Never — House on Wheels — "Swimming"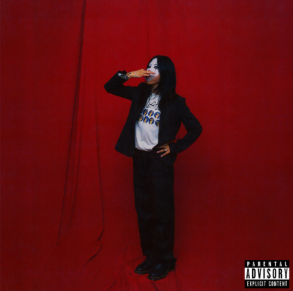 Seen in the work of rap collective 88 Rising, and most recently in collaborations with boyband BROCKHAMPTON on the track "NO HALO," Deb Never released her freshman EP this past Friday. The project is filled with hard hitting bass that fills out the low end alongside subtle high hat like beats, best exemplified on stand out off the project, "Swimming." She thrives at making her sound unique, filling the track with much androgynous, mellow, and melodic lyrics on the high end. If you like that, make sure to also check out #2 on the project, Same, for a slightly more mellow vibe.
Next Week
1. RUEL — Free Time EP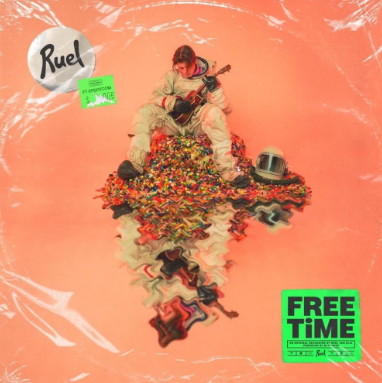 If you haven't heard of him yet, look out for the name RUEL. The rising Australian heartthrob is only 16 years old and has been making waves in the music industry. After being discovered by award winning producer M-Phases, and having his song "Don't Tell Me" played on Elton John's radio at age 14, the genre bending artist will be releasing his sophomore EP, Free Time, this upcoming Friday. Describing his sound as "soul, alternative, pop," RUEL is set to tour his new project over the next few months; starting in Australia only later to make his debut in America with a full length, 13 stop, sold out tour. Opening for Khalid and now Shawn Mendes, the teenager is just starting out.
2. Bruno Major — "Nothing" (Single)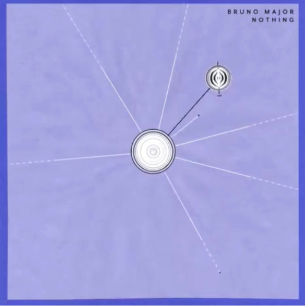 The romantic, soulful, classic style of British R&B artist Bruno Major is set to return this Friday with a new single, "Nothing." With musicality made up of alternative sounds, piano ballads, defined vocals, and incredibly vulnerable lyrics, he seems to have the perfect cure to any matters relating to the heart. Major has explained some of his non-gender-specific lyrics, hoping for his music to appeal to all people. His discography is full of beautiful heartbreak and love songs, and this next single is expected to be nothing less than a classic Bruno Major track definitely worth checking out.
3. JPEGMAFIA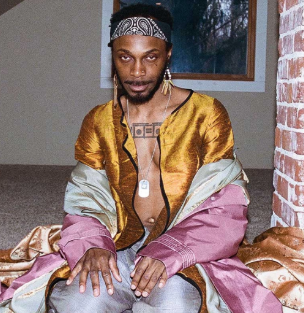 After announcing a new album, hip hop artist JPEGMAFIA previewed the tracklist for his fourth album set to release this upcoming Friday, including recent single "Jesus Forgive Me, I Am a Thot." His project, All My Heroes Are Cornballs, is expected to be chalk full of thrilling beats and gritty lyrics, known to be signature to the rapper. Fans are hopeful for the artist to one up his most recent album, Veteran, which was both a critical and commercial breakthrough for him. JPEGMAFIA is also scheduled to bring this album along with him on the 17 city US JPEGMAFIA Type Tour, stopping in Chicago on Oct. 29 at the Bottom Lounge.
4. The Lumineers — III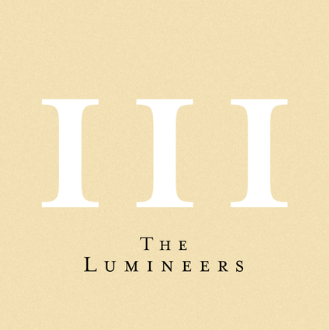 The indie alternative group most popularly known for their hit songs "Ho Hey" and "Ophelia" are planning to release their new album III this Friday; following their most recent releases of EP's Gloria Sparks and Junior Sparks, respectively. If this record is similar it's precursing smaller projects, both featuring album artwork with roman numerals I and II, III will feature acoustic based, soulful, folk leaning, indie tracks. With guitar and drum heavy songs like "Life In The City" found on Gloria Sparks, and more intimate, acoustic tracks like "Leader Of The Landslide," III is sure to feature the signature sound the group has come to be recognized for.
5. Hobo Johnson & The Lovemakers — The Fall of Hobo Johnson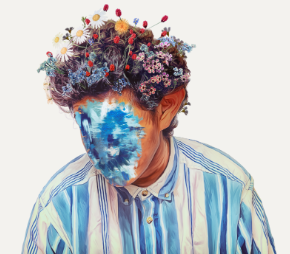 Following the debut record The Rise of Hobo Johnson, and his Lollapalooza performance, the spoken word hip hop artist is set to complete a story arch with the release of his sophomore album this upcoming Friday. The sudden hype around the artist inevitably comes with the pressure for a successful second project; Johnson said he is "really proud of it and hope(s) that it makes everyone feel a little less alone and a little more like they want to stay alive." Make sure to give this unique project a stream on Friday the 13th.
For a playlist updated weekly with 5 new tracks worth your ear, follow this Spotify playlist!
About the Writer
Caroline Zeeman, Editor
LFHS Senior Caroline Zeeman is heavily involved in her school community. She is active in New Media as both a student and a TA, works as president of Student...