Scouts March Into First Road Game Looking for Revenge vs. Wheaton North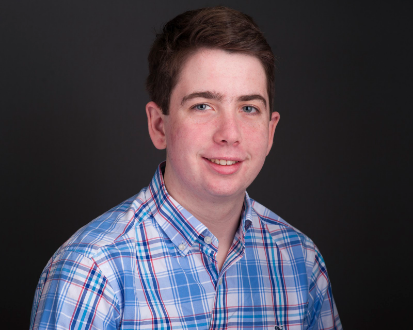 This Week 2 game makes it two rematches in a row for the Lake Forest Scouts, and so far the Scouts have been able to avenge last year's outcomes.  The Scouts are coming off of quite the defensive performance against Antioch Last Friday, but Wheaton North is coming out of a similar situation.
Who are the Falcons of Wheaton North?  Let's take it back to the 2018 season when they stormed into Varsity Field and took a  21-12 win from the Scouts after a monstrous rain delay.  
Wheaton North is usually towards the top of Illinois rankings, and boasting successful football  alumns such as cureny Eagles backup quarterback Clayton Thorson. After a disappointing 4-5 season and missing the playoffs in 2018, the Falcons bounced back winning a 13-12 nail-biter against Downers Grove South on the road last Friday.  
This is a team that — just like Antioch — likes to have a lot of motion in the backfield at the snap, with guys going into pitches, I formation, and more. Wheaton North loves to have movement in the backfield to try and confuse defenses. What is really impressive about the whole thing: it all has to be timed perfectly, something the Falcons are very good at.
As for the Scouts, the elephant in the room is the offensive struggles from last Friday.  Yes, it was only Jackson Pearre's first start at quarterback, yes, it was the first week of the season, but a 10 point performance isn't going to fly all the time, especially come time for North Suburban Conference play.  
Here is what we know: the Scouts have an outstanding running back in Sophomore Jahari Scott, good passing options such as Kai Kroeger, Jai Williams, and Connor Milliman, and the obviously high quality of play conducted by the Scout Defense.  The phrase "Defense wins championships," will most likely be used over and over to describe this team throughout the season.  
With that being said the Offense has a chance to bounce back this week, Pearre has a start under his belt and he said he felt confident out there in a Scoutsfootball.com interview:
If the Offesnse can seek out a 20-point performance this Friday, with the Scouts Offensive line continuing to create running room for Scott and a solid pocket for Pearre, there is no reason why the Scouts can't win this game.
Score Prediction: LFHS 17, WNHS 10
Scouts Current Record: 1-0 (NSC 0-0)
Kickoff: 7:30 p.m.
Location: Wheaton North High School
Scout Nation Theme: White Out
#ScoutPride