Catherine Grey: CROYA's New High School Youth Worker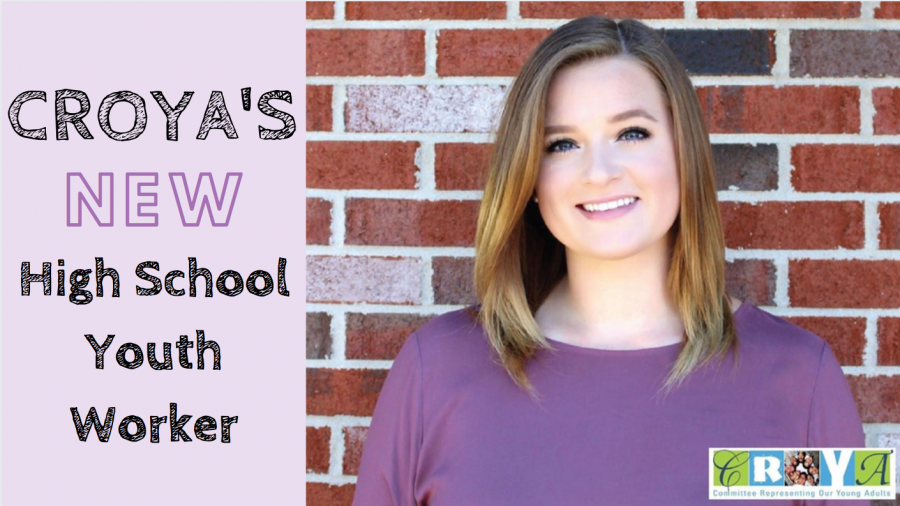 In June, CROYA's high school youth worker Meghan Gayter left the organization after 3.5 years of working in her position. The position remained unfilled all summer, until just last week when Catherine Grey was welcomed as CROYA's new youth worker.  
Gayter left to attend her sister's wedding in France and has been in Europe since then, traveling around to many different places and working on a vineyard. Gayter stayed in France for free because of her dual citizenship with the United States and France, as long as she continued to work while she was there. 
As you may have read in Shaffer Franklin's article "Meghan Gayter Leaving Croya in June," students and staff both were heartbroken about the news that Meghan wouldn't be CROYA's High School Youth Worker anymore. Gayter's shoes were going to be hard to fill, and that is why CROYA feels so grateful to have Grey on board now. 
Rick Day, a staff member at CROYA, said Grey is the perfect fit for the High School Youth Worker position. 
"Catherine has been amazing so far – even facing the stress of moving to Chicago, and learning a ton of information which can often be overwhelming, she has maintained a level of fun that will shine in CROYA's environment," said Day. 
Grey was born and raised in Champaign, IL, and attended Bradley University in Peoria. She has a degree in community wellness, and she immediately impressed the CROYA staff when they first met her.
"Throughout the whole application process, we were impressed by her professionalism, her knowledge of critical issues facing today's use, but most importantly, her ability to interact with and relate to the youth," said Day. "During our youth interviews, she showed an exceptional ability to answer challenging questions thoughtfully, and show off some of her fun personality." 
This mix of both professional and fun characteristics that Grey possesses is what will make her an awesome new High School Youth Worker. 
If you don't already know, CROYA stands for Committee Representing Our Young Adults, and it's goal is to address and meet the social and emotional needs of today's high schoolers. It is open to all students from 7th through 12th grade living in Lake Forest, Lake Bluff, and Knollwood, and is run by young adults.
It provides a safe and fun place for young adults to hang out, make new friends, feel comfortable being themselves, and so much more. 
Grey's position at CROYA in particular focuses mainly on helping any high school students who may need it, as well as working alongside the Executive Committee at CROYA to plan weekly meetings and run major events throughout the year. 
CROYA, with the help of their new Youth Worker, is excited about the upcoming events that they will be hosting this year. One of these is the 40th Birthday of the founding of CROYA that will be celebrated next June. 
As well as this big event, CROYA is very excited to kick the school year off strong with High School Meetings on Wednesday nights from 7-8 p.m. If you ever have time, come out and meet Catherine at any of these events!
"I firmly believe that she will be an outstanding addition to the CROYA team," said Day. 
About the Writer
Ava Manelis, Editor-in-Chief
Ava Manelis is a senior at LFHS who is on the poms team. She has been taking Journalism for a year now, and is back again as an Editor-in-Chief of the...