Scouts Look to Avenge Loss Against Antioch, Start 2019 with a W
Opening game will be CN100's "Game of The Week"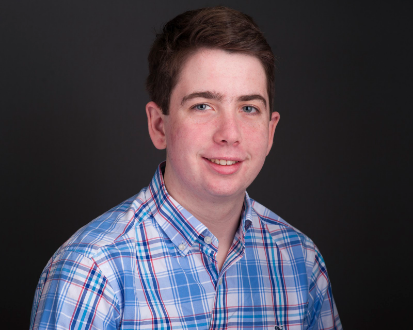 After what seems like an offseason that would never end, Scouts football is finally going to be back under the lights at beautiful Varsity Field on Friday night as they take on the Sequiots from Antioch High School.
Coach Spagnoli and company look to earn their 10th straight IHSA Playoff appearance coming off of a 5-5 season (5-2 in Conference Play) ending their season with an opening-round 30-24 playoff heartbreaker to Phillips Academy, a team that played on ESPN last season.
Antioch gave the Scouts their first loss last season in a season opener on the road.  The Scouts started fast and broke out to a 14-0 lead, but despite the high-powered defense forcing five turnovers, Antioch prevailed, earning a 27-14 win at home to open up what would be an 11-1 season for the Sequoits.  Now juniors, Athan and Dino Kaliakmanis, the brother quarterback/wide receiver duo look continue their dominance as they verbally committed to the University of Minnesota over the offseason.
Now, the Scouts have their fair share of high powered weapons as well.  The Scouts have a dominant defense that forced 27 turnovers last season. The unit is led by senior Rylie Mills, a Notre Dame commit, and Junior Mac Uihlein, who has received many scholarship offers, specifically from the Big Ten. Rylie and Mac are both featured within the Top 10 of the best high school football players in the state of Illinois according to the Chicago Sun-Times (Rylie ranked #1, Mac ranked #9). This is the highest-ranked defensive duo in the entire state of Illinois (Yes,you read that correctly).  Let's not forget about 5-star recruit Senior punter and wide eeciever Kai Kroeger, who recently committed to the Gamecocks of South Carolina, and promising sophomore running back Jahari Scott, who will be on the Varsity roster in 2019 in addition to being a stand-out track athlete.
Lake Forest will look upon junior Jackson Pearre to start the 2019 season under center, which is uncharted waters for this Scouts program.  Last year we saw Quarterback issues with the Scouts when senior James Swartout went down early in the season with a broken collarbone, giving fellow senior Tommy Hanson the starting job. He handled the challenge exceptionally well, helping the Scouts bounce back from an 0-2 start to a 5-4 regular-season finish.
Pearre has played quarterback in his two years of football at LFHS, starting on his freshman and sophomore teams, so he comes in with some game experience. But that doesn't mean adapting to the style of play the Varsity team poses is going to be easy — Under the lights, Friday night, your friends and family in the stands, an all-around exciting atmosphere.  Jackson has the poise to get the job done on Friday night but focusing on the one goal of winning versus a very talented Antioch team will need to be his main priority.
Friday's game will be featured on CN100's "Game of The Week" to open up the 2019 High School football season.  The game will also be featured on the LFHS New Media Facebook page, where I will be on the call alongside color commentator and The Forest Scout editor A.J. Shaw. You will be able to find it shared on TFS' socials as well.
Kickoff: 7:30 p.m.
Scout Nation Theme: Scout Out
Location: Varsity Field
#ScoutPride