Naming Rights at LFHS
From plays to sporting events to numerous ceremonies throughout the year, students at LFHS use certain named areas throughout the school such as the Raymond Moore Auditorium or the Robert H. Metcalf Sports Center without knowing the significance behind the names of each of these places. Students think of these memorials as always having been there and don't think twice about the amazing people whose names live on as a result of their tremendous impact on Lake Forest High School and the surrounding communities. Here is a glimpse into the lives of some of these respected community members and why they were chosen to be remembered within the halls of LFHS.
Robert Metcalf:
For years, Robert Metcalf was an iconic figure in the communities of Lake Forest and Lake Bluff. Robert worked in education for a total of 42 years and at Lake Forest High School for 29 of them. Robert's wife probably most felt his impact on the surrounding communities and she recalls always coming across someone who knew and appreciated him no matter where they went.
Born in Madison, Wisconsin, Robert later moved to Oak Park, Illinois, where he grew up. He attended Brown University where he received a BA in mathematics and philosophy, before coming back near home to Northwestern University to pursue a masters in education and counseling as well a PhD. He then began teaching math in Dundee, Illinois and soon after worked as a guidance counselor and administrator at Rich Township High School. In 1963, he became Superintendent at Lake Forest High School, a position he held until 1992. An example of Robert's lasting impact on LFHS was his idea to create the All School Council which included everyone from members of the Board of Education to students elected to the student council. This group discussed a variety of topics and ideas and voted on them in order to give every voice in the school an equal say.
Perhaps what Robert is most remembered for though is his inviting personality, exemplified by his involvement in school and the many school events he attended. Robert always talked to students which is why he was so well liked in school and throughout the community. Such an amazing personality and influential figure can change a community forever, so the Robert H. Metcalf Sports Center at least brings a small memory of the impact Robert made.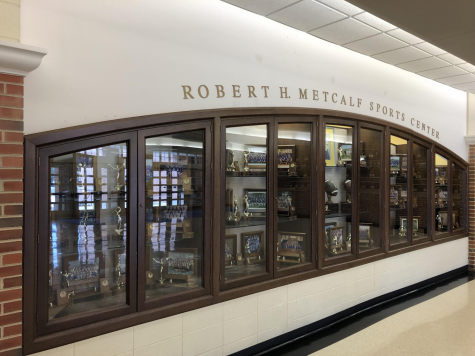 Raymond Moore:
Raymond Moore was the superintendent at Lake Forest High School for 25 years, retiring in 1960. At six years old he was placed in the Lake Bluff orphanage and stayed in the North Shore area until he eventually graduated as the class president from Waukegan Township High School in 1916. Performing in various singing groups in order to save money for college, Moore was able to obtain enough to attend Lake Forest College with the help of a scholarship. Staying busy throughout his time in college, Moore graduated in 1920 as the captain of the tennis team, director of the glee club and president of his fraternity.
Although he had an open route to a career in business, Moore decided he would rather give back and teach. He taught at Missouri Military Academy and Country Day School and later became principal and headmaster at Milwaukee University School and Grosse Fort Country Day in Michigan respectively. In 1930, during his time at Milwaukee University School, he received a master's in education from Harvard University. Not only did Moore want to change the lives of adolescents in school but he also wanted to have an impact outside of it. In order to further impact the lives of children he was a camp counselor at Camp Mishawaka in Minnesota for many years and was a trustee of Lake Forest College and Lake Forest Children's Home also for a long period of time. In 1945, he received an honorary Doctor of Pedagogy from Lake Forest College as an emblem of his impact on the school.
In order to commemorate the longtime superintendent, Lake Forest High School opened the Raymond Moore Auditorium in 1959, the year before he retired. This new addition to the school was readily accepted as students used to perform in their cafeteria and even earlier, the gym, both of which were in the area that is now the library.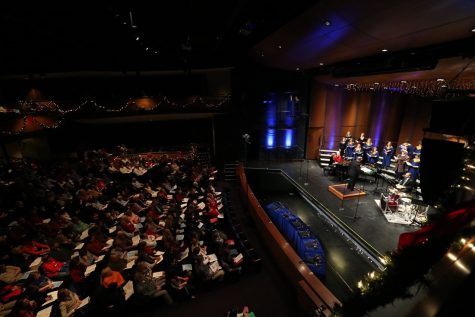 Raymond Moore Auditorium