Sport Scouts (Episode 13)
Legend of the Fab Five Returns, Cubs Walkoffpalooza, Hoops Finals/Hockey Final Preparations, and Jockeyless Horses (wsg Mark Smirnov)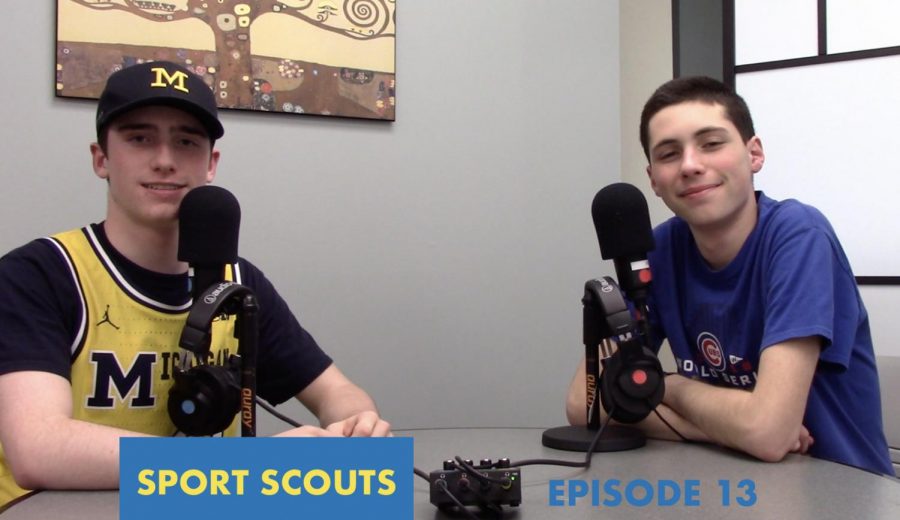 LISTEN:
Joey and Michael discuss the recent action as the Golden State Warriors, Milwaukee Bucks, and Toronto Raptors close in on the NBA Finals, react to Brooks Koepka's PGA Championship win (and Tiger Woods' missed cut), and bring attention to major rules developments in the major sports leagues. They also give their takes Michigan Basketball's hiring (and homecoming) of former player and Fab Five member Juwan Howard as head coach. Besides taking your calls on the results of the Preakness Stakes and Scouts Baseball, Goodsir sits down with Sport Scouts hockey regular guest Mark Smirnov to preview the Boston Bruins and St. Louis Blues' matchup in the Stanley Cup Final (Recorded Thursday, May 23).
Make sure to record "Your Scouting" listener questions in our voicemail box at (224) 544-9330, and send  "Scout Scores" to [email protected] We also encourage local music artists to send your stuff to our email to be promoted on the show.
The podcast is available for easy listening on the go with Apple Podcasts, Spotify andGoogle Podcasts.
WATCH:
Also Appearing On: Overcast, Breaker, Pocket Casts, RadioPublic
MUSIC: "Dirty Water" – The Standells (Boston Bruins Win Song), "Gloria" – Laura Branigan (St. Louis Blues Win Song)
About the Contributors
Joey Goodsir, Editor-In-Chief
Although Joey is astounded it is his senior year, he is excited to be writing and editing at The Forest Scout for a second year - this time as an Editor-in-Chief....
Michael Raupp, Sports Editor
Michael Raupp returns to The Forest Scout for his senior year as a sports editor. He is a member of the boys' cross country team in the fall and track...