Gus' Corner Grille Review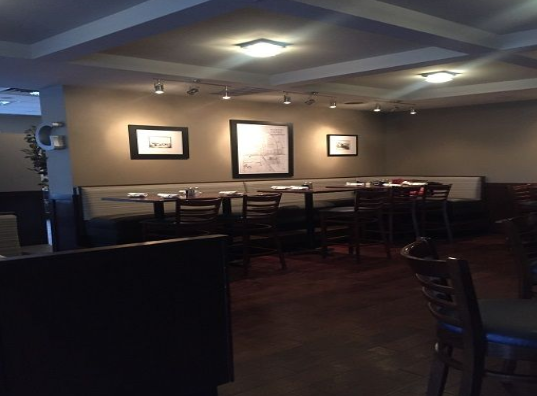 On the streets of Lake Bluff sits a new restaurant (at 28800 Waukegan Road) called Gus' Corner Grille. It shows the promise and potential to be a popular restaurant. Here are my thoughts on it from my recent visit.
Atmosphere: 8.5/10 stars
The staff at Gus' Corner Grille are very friendly people. There was a women at the door that held the door open for us when we entered the building and they are constantly coming back to the table and refilling your glasses, always asking you if you need something. The biggest issue — which I believe will be fixed over time because this is still a fairly new restaurant — is that they made a couple silly mistakes like adding an unnecessary charge to my father's ice tea and forgetting certain things when delivering the food.
Food: 8/10 stars
The food is what you would expect at a typical bar and grill: burgers, ribs, sandwiches, you name it. There is a multitude of appetizers on the menu, which really gives you a plentiful amount of options to have before you main course. The food isn't memorable, but it is good enough to make you full, especially if you get an appetizer.
Wait: 6/10 stars
The wait getting into the restaurant varies. The wait was surprisingly quick on Mother's Day, but when it comes to waiting to get our food, it takes a very long time. It took 45 minutes for us to get our main course, but I cannot rip on them because they did bring many refills to the table, and they even turned on the Cubs game, so you know that made me pretty happy.
Price: 7/10 stars
In the end, it was expensive, but understandable for the amount of food we got. If you're planning to eat out and you are not concerned about the price, this is the place to go, just don't expect it to be cheap if you're planning a night out with your family or friends.
Overall Score: 7.5/10 stars
Overall, the restaurant needs improvement, but I feel with the atmosphere that it brings and the food, it will be a popular spot to go in no time.